Discussion Starter
·
#6
·
speakers are plug and play if you know how to strip and properly attach wires, take door panels off etc. you can also order some sound deadening mats to cover the doors, that makes a HUGE difference

as for the skar subs, they'll definitely sound better than the pioneer but you know how it is with audio, the difference might not be enough for you to care/notice and they require a bunch more steps in installation since they have separate amps, the dual 12" might draw too much power and you have to figure out which amp would pair best with it so I would advise you go with the single 12" or another kit that comes with a matching amp

the stock alternator does a little under 1kw peak output so I wouldnt try pulling more than 400w, keep it under 30A/10AWG wiring
Hey, installed the stereo today and found out my friend had one of these lying around:
Shop Alpine Halo S-Series Single 10" Preloaded Subwoofer Enclosure with ProLink™ Black at Best Buy. Find low everyday prices and buy online for delivery or in-store pick-up. Price Match Guarantee.
www.bestbuy.com
Would this be okay in my car? Also would it shake the fuck out of my car (I want it to)
Anyways, next step: speakers!!!
I was looking at crutchfield too at my car and the required equipment needed to install aftermarket ones and was wondering if you could help verify
So, crunchfield says I will need to use a drill on the rivets to remove factory speakers.
Then I will have to buy this
Buy (2) Pair of Metra 72-8104 Speaker Wire Adapters for Select Toyota Vehicles - 4 Total Adapters at Amazon. Customer reviews and photos may be available to help you make the right purchase decision!
I was reading in a comment section of a speaker upgrade of this car that this guy just cut the wires off the old speakers and used something like a butt connector to put them on the new speaker wires. Do you think I should do that or buy the wiring harness?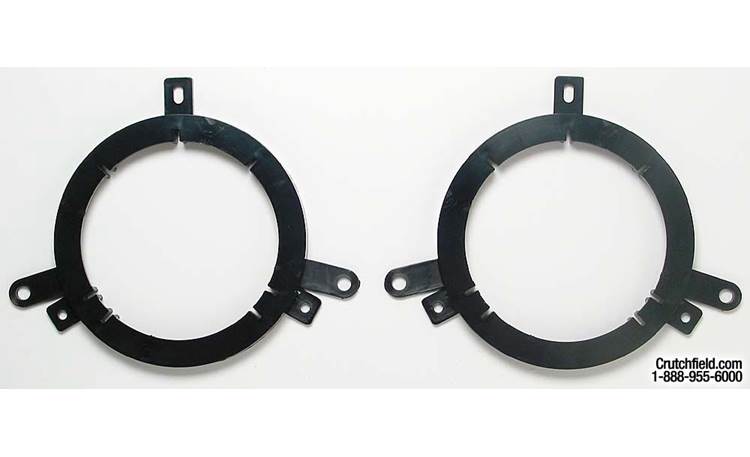 Install 5-1/4" or 6-1/2" speakers in select vehicles
www.crutchfield.com
Crunchfield told me to buy these to install
My question about the second one is I thought the speakers already came in mounting brackets
I looked up sound deadening too and it does seem pretty easy to do so I will consider doing it too
It looks like a lot of people deaden more than just their doors but is just putting it on the doors okay? And do you have any good inexpensive recommondatioons for mats? And how much would it cost to cover all my doors?
edit: looks to be around $400 ish so will probably hold off on that
Well thats all for today thank you