Discussion Starter
·
#1
·
Hello,
Just got a new Toyota Tundra Double Cab 2004 4x4 a few weeks ago.
I'm finally getting some pics to show it off.
These two are befores: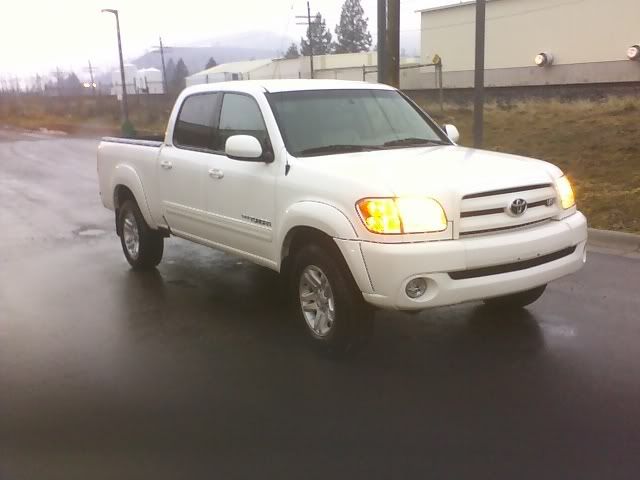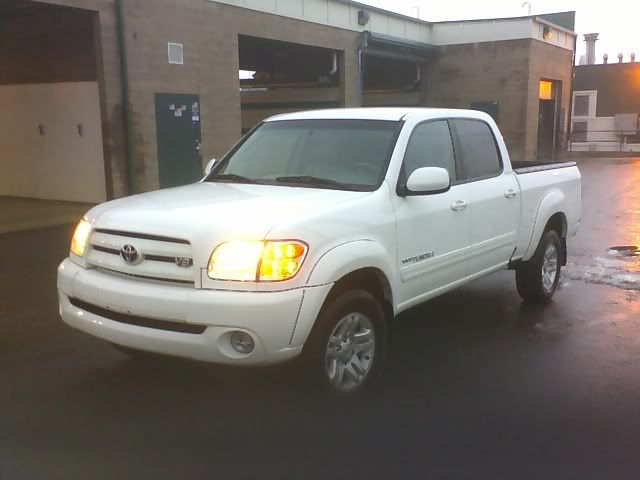 The 1st things I've done are: Added K&N Air Intake system, Big Country Grill Guard and Westin's Oval Tube bars.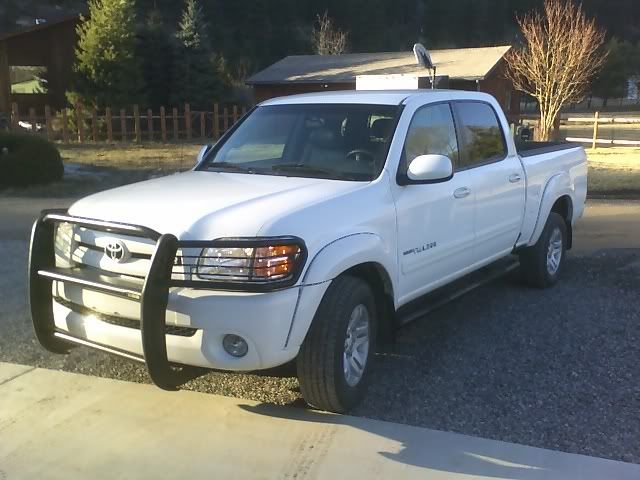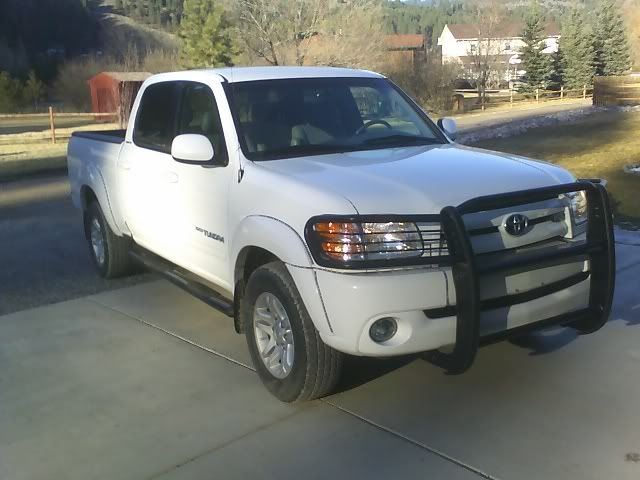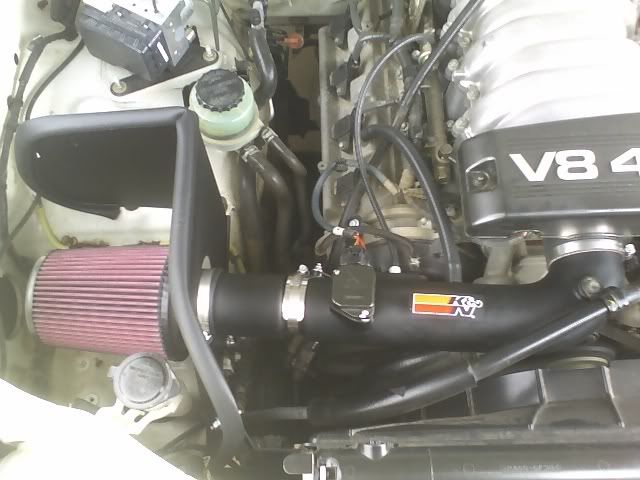 This is my 1st ever Toyota (of any kind). I've had it for about a month. I love every single thing about it, except! The gas mileage. My take on that issue is, if you can afford one of these things in the 1st place, it's not that big of a deal. Unless of course, gas climbs through the roof again!
All of these pictures are taken with my Motorola e815 camera phone. I think they turned out pretty good.