For this tutorial I will be using a JDM key ring light purchased from Ebay. This will work for a DIY ring light as well. (Hopefully I'll get my DIY ring light working so I can make a tutorial on that). Apparently I forgot to take a picture of the JDM ring light. It's the one on the right.
Tools required:
Phillips head screwdriver.
Socket wrench (and breaker bar if you have one).
Extensions.
10mm and 14mm sockets (if I remember correctly).
Thin flat head screwdriver or knife.
Trim removal tool, or something thin and wide to pry with.
If you have an assistant, they will be a lot of help but aren't needed.
Estimated time to complete: 1.5hrs.
Step 1.
Disconnect the battery. (Not pictured)
Step 2.
Remove the driver's side kick panel and lower dash. I already made a tutorial for this, so I will link to it.
https://www.toyotanation.com/forum/130-corolla-7th-generation-1993-1997/1121434-diy-driverside-lower-dash-removal.html
Step 3.
Disconnect the dome light plug. It's partially removed in this picture to make it easier to see.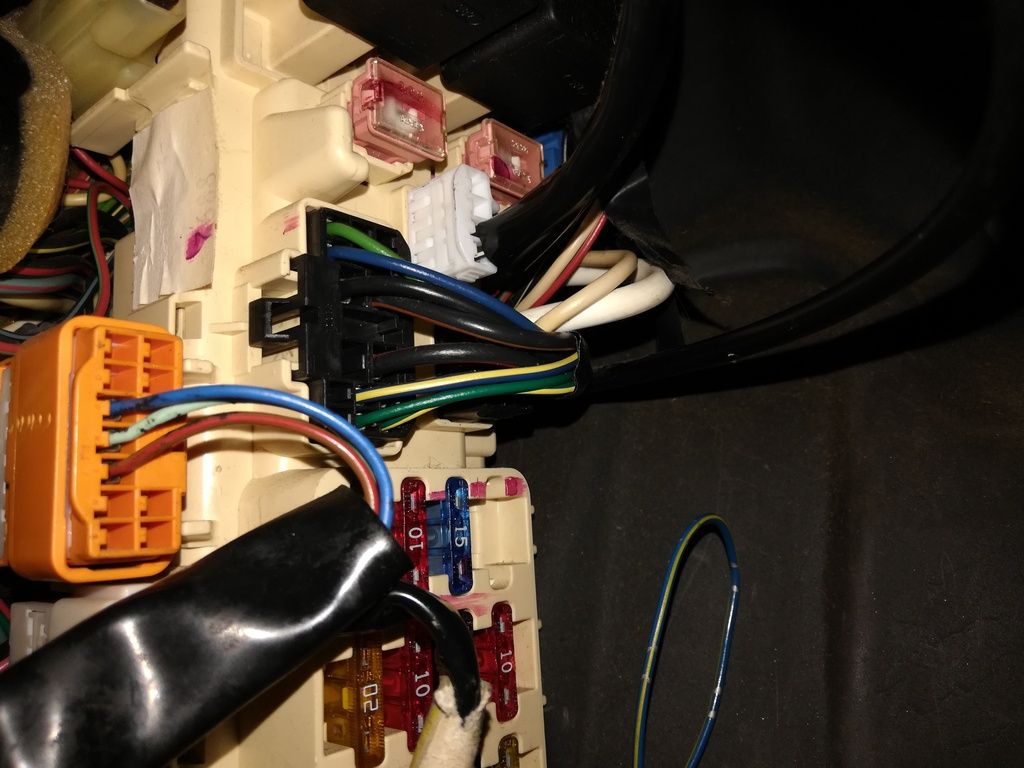 For those wondering, the bottom pin is +12V. I believe the dome fuse blows when the second pin is checked with a multimeter. Sorry I lacked fuses to confirm this.
Step 4.
Remove the driver's crotch vet. It is secured on the left side by a screw. It will need wiggled slightly so the right side can be freed.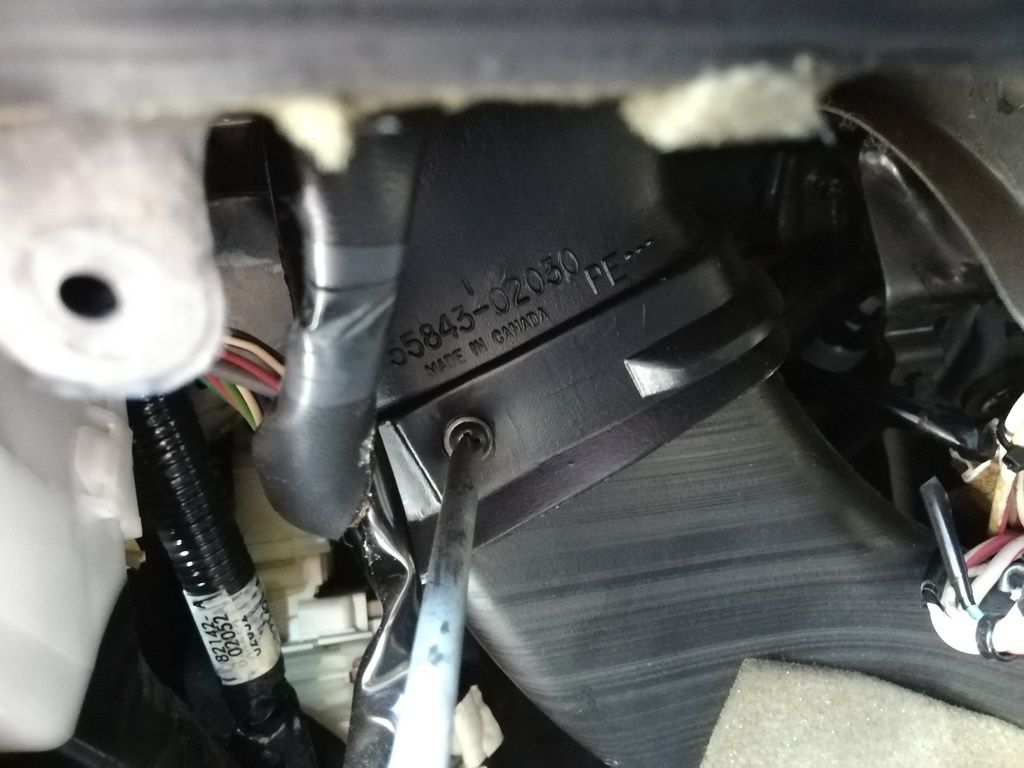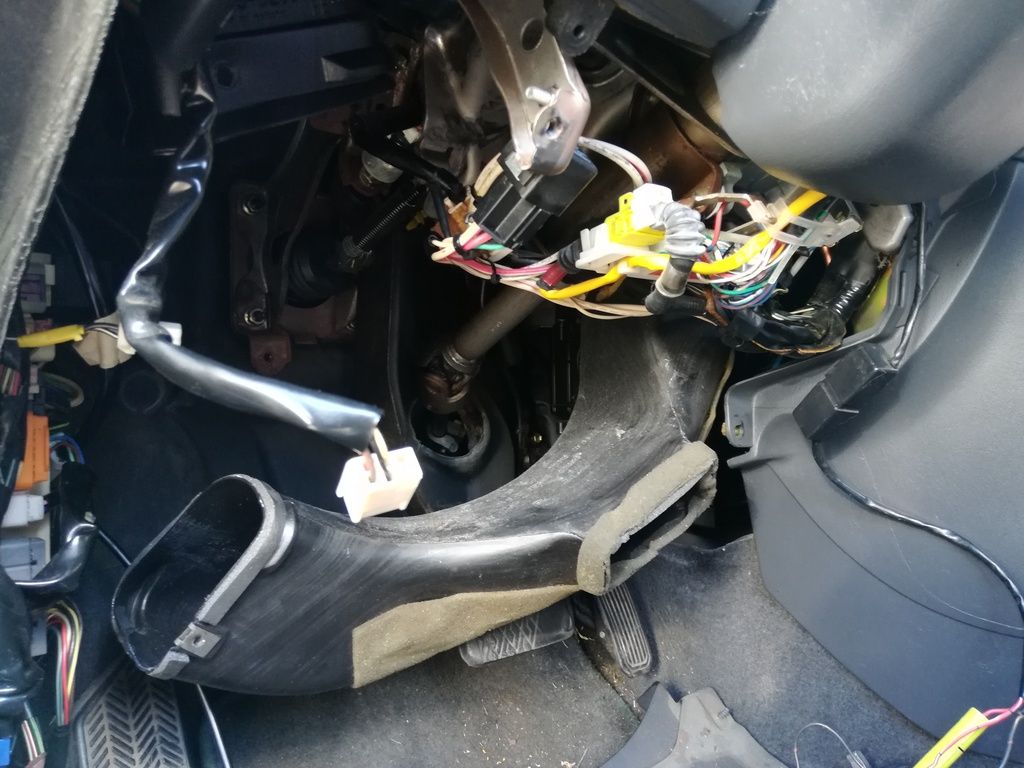 Step 5.
Dropping the steering column. Remove the two 14mm bolts, and two 14mm nuts that secure the steering column.If you have an assistant, have them support the steering column. Carefully lower the front end, then lower the rear and slide it back slightly.
Step 6.
Installing the ring light. Do not remove the ignition switch. I removed it believing it was necessary, but it was not. I didn't get a good picture because this was the hardest part. The ring light must be slid over the ignition switch, with the light to the top right. Any other position and reinstalling the steering column is a huge pain.
Step 7.
Reinstalling the steering column. This part was very tricky for me, and I wish I had an assistant. Slide the steering column back slightly to make sure the ignition switch with the key ring light don't smash into the dash. Then carefully bring it up and forward so it can be installed on the studs in back. Reinstall the 14mm nuts and bolts. Be careful, the ring light will want to spin and fall off. Try to keep the light to the top right or else it will be difficult to reinstall the bolts.