Discussion Starter
•
#1
•
Hi everyone,
Looking if anyone has a thorough, complete video of how to safely replace the transmission fluid and filter, as well as the differential.
Otherwise, a complete guide would be good too.
I also am looking if anyone can vouch for a specific aftermarket filter replacement, as the OEM ones are pricey.
I do plan on replacing the fluid with Genuine Toyota Dex 3. (expensive!)
These are the links to the parts I have found currently.
what else do I need?
FYI-I bought my Camry about a year ago. I got it with just over 20K (not a typo) and it now has 24.5K.
I assume it has the original factory fluid in it currently, last time I looked it still had a reddish tinge.
Thanks
Genuine crush washers

10 x Genuine Toyota/ Lexus / Scion Gasket, Drain Plug(MTM). ITEM: Toyota OEM Oil Drain Plug Washer. Genuine OEM Oil Drain Plug Gasket Washer. 1984-2016 Toyota 4Runner. 1995-2016 Toyota Avalon. 1984-2016 Toyota Camry.
Genuine ATF fluid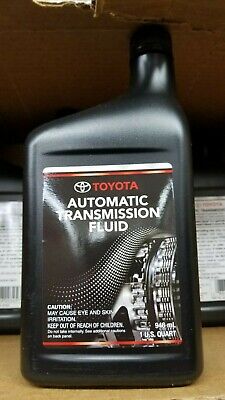 THIS IS FOR 5 BOTTLES (QUARTS) OF THE TOYOTA OEM DEXRON III AUTOMATIC TRANSMISSION FLUID. CHECK YOUR MANUAL TO BE SURE THIS IS THE CORRECT FLUID FOR YOUR VEHICLE.