Discussion Starter
·
#1
·
Hey all,
Wanted to get your folks opinion. I spend the week restoring my 2004 SE I4 Camry both side headlight and fog lamps. Also did my 2004 XLE V6 fog lamps and one headlight...didn't get chance to do one of them because it was getting dark.
Fog lamps came out perfect. Super clear and clean with no hazing. The headlights on all three times (2 on my SE, 1 on my XLE) came out much better then before, but they all had a slight haze (cloudy) to it. Not sure what else to do. Thinking it could just be the plastic or something inside.
Sanding steps were
*By hand, wet sand entire time w/ stream of water*
600
800
1000
1500
2000
2500
3000
*with buffer*
Turtle wax heavy duty compound (red)
Meguiar Plastic X
Blue Magic 730-6 Headlight Lens Sealer
Some pictures below from my 2004 SE.
Before (same for both side, picture from passenger side)
After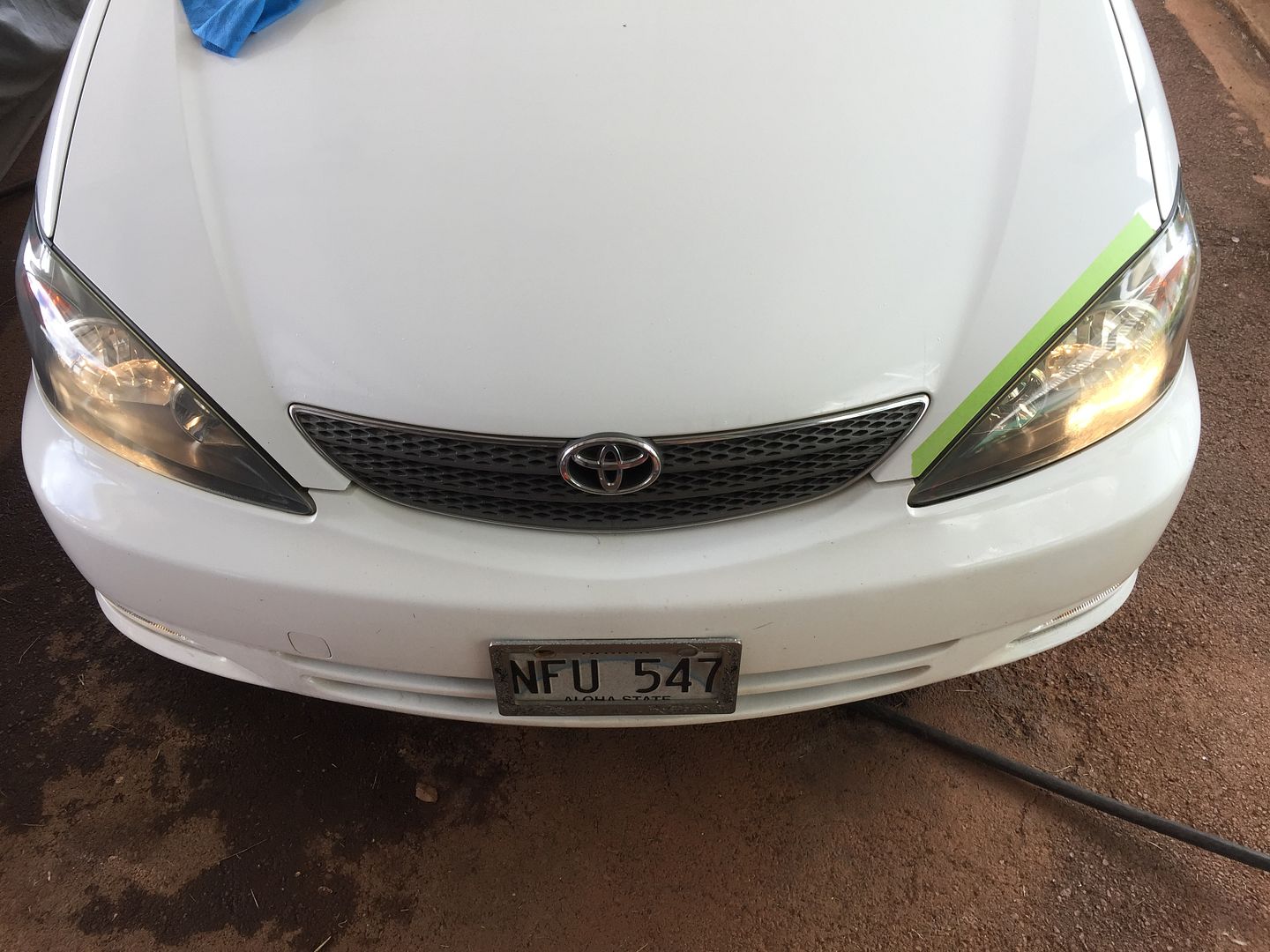 (Passenger side done, Driver side not restored yet)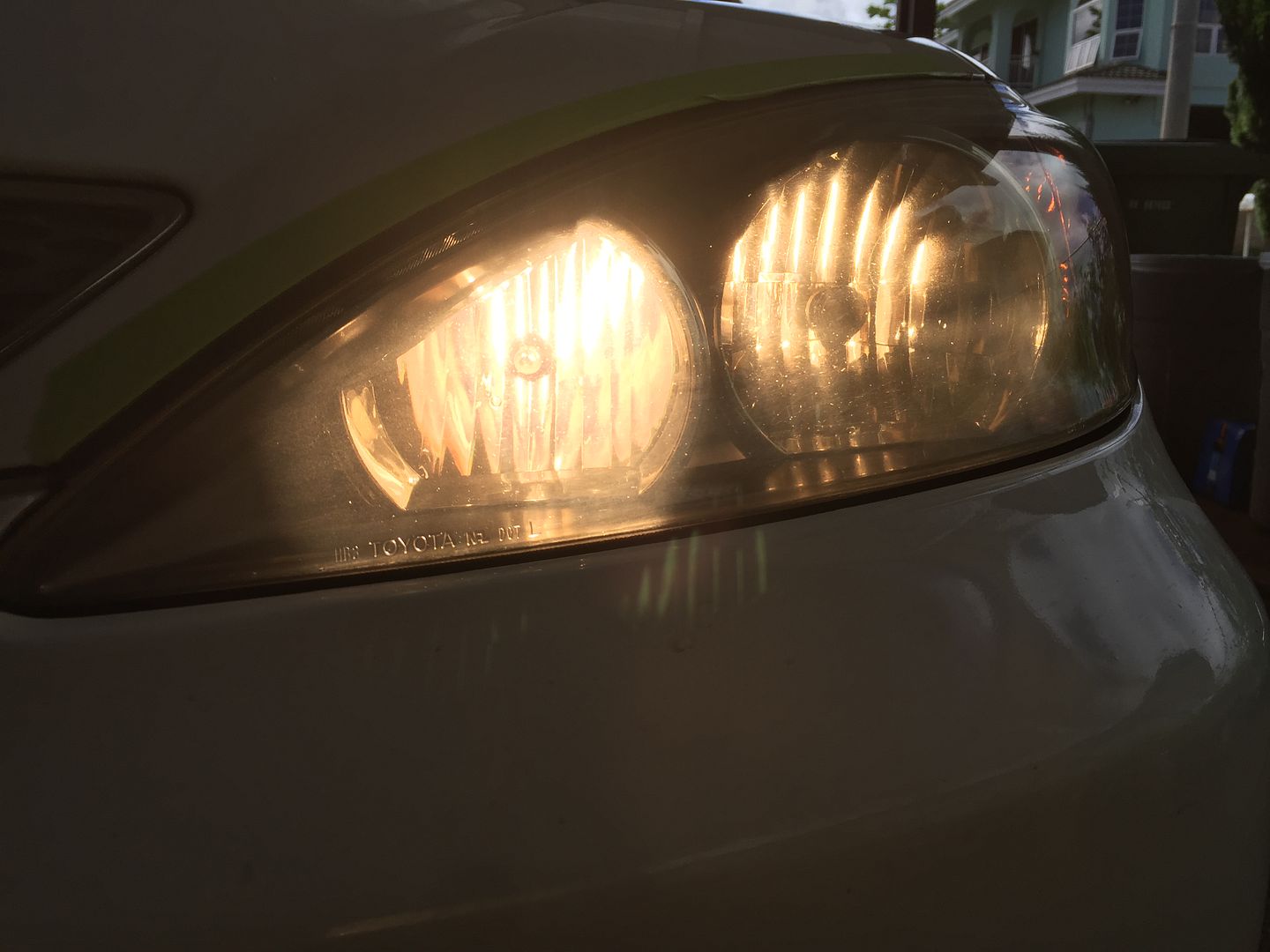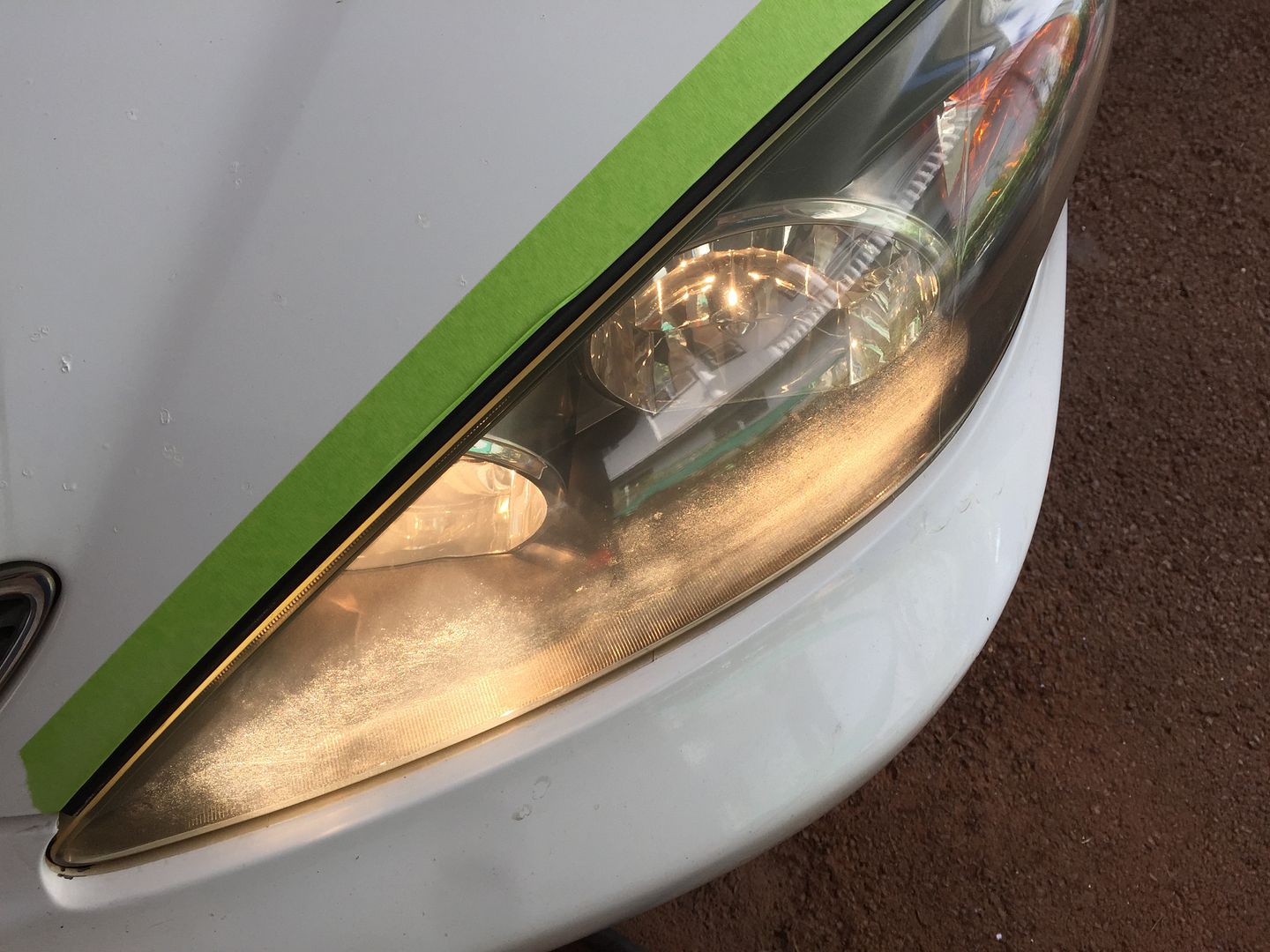 Passenger Side, some scratches still exist, might have to compound more and longer but not noticeable. Driver side not done yet in these pictures. I did complete the driver side after this picture was taken.
Think the results is good but maybe I'm expecting too much from headlights that are 12 year old.
Anyone has other products that they had good results with?
Thanks!