found this on my Daughter's car floor on the front passenger side & asked her about it. she says it fell off one day. I'm guessing it would be simple to snap back in place?
this is a black panel directly under the passenger side dash (under the glovebox). maybe it's called a blower motor cover? looks like 1 long tab in back & 3 tabs in front
similar to this thread
Does your hatchback come with an OEM instrument panel cover below the glove box where the blower motor is? Mine is a Canadian 2020 Hatchback XSE and it doesn't. Would the OEM Part Number: 5560702280 for sedan fit into the hatchback? I have included a photo I just took.The cabin is a bit...
www.toyotanation.com
looks like this item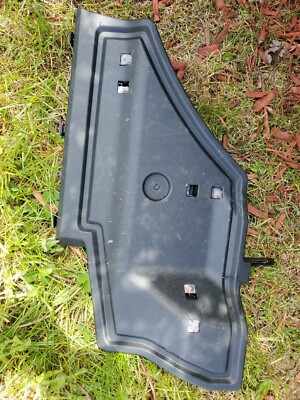 09-13 TOYOTA COROLLA FRONT RIGHT PASSSENGER SIDE LOWER DASH TRIM COVER OEM. Condition is "Used". Shipped with USPS First Class.
anybody else have theirs fall off?