Cool - did they check for the notorious 'cam tower leak'? I don't think its the end of the world if one has it, just good to know in advance. Here's a post from tundras, same engine/layout from cab foward. As you can see it strikes up quite a bit of chatter....

Hello everyone!! I have a 2014 Toyota Tundra with 91k miles on it that has no warranty and the cam shaft tower seal was leaking ( VERY VERY COMMON)....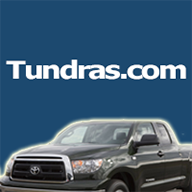 www.tundras.com
BTW my '15 sequoia i bought last year w/70k has no signs of it, yet....doubt i would ever fix it unless it was dumping 2+ quarts/ 5k miles....