Discussion Starter
·
#1
·
After some google-fu and poking and prodding a few dealers I was able to acquire a set of the Genuine Toyota OEM REAR FOG Lights lights that come standard on European market 2020+ Highlanders.
These replace the non-lighted reflectors on the rear bumpers.
My research took me to a Global Toyota parts supplier based in Dubai and ended with a local dealer in Southern Ontario special ordering from Toyota USA's warehouse, the parts arrived at my door a week later.
Any dealer in US/Canada should be able to special order these. They will be non-returnable items.
Total cost about $240 CAD including shipping and 13% tax.
Here are the part numbers:
81490-0E070 , RR FOG, LEFT HAND (driver's side)
81480-0E070, RR FOG, RIGHT HAND (passenger's side)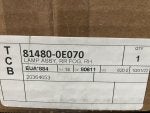 550B refers to Toyota's internal Program Code for the 4th gen Highlander.
The bulb socket wire is INCLUDED with each rear fog light, but here's the part number for reference:
81459-0E030, Bulb Socket and Wire
Here's where I ordered them.
IMPORTANT for CANADIANS: don't input your VIN or the order will be cancelled. Just leave a note in the order that these will be retrofitted. These parts aren't tied to any vehicle in Toyota's North American lineup so there's technically no compatibility in the system. For questions email
[email protected]
and ask for Bowen.
For US owners, you'll likely need to do the same through a Toyota online store or your local Toyota Parts counter.
ToyotaPartsDeal.com has them listed
ToyotaPartsDeal.com offers the great deal for genuine Toyota parts 81490-0E070 (814900E070) Lamp Assembly, Rr Fog, L for $85.50. All parts are backed by the Toyota's warranty.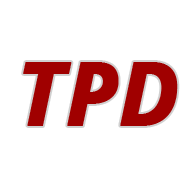 www.toyotapartsdeal.com
ToyotaPartsDeal.com offers the great deal for genuine Toyota parts 81480-0E070 (814800E070) Lamp Assembly, Rr Fog, R for $85.50. All parts are backed by the Toyota's warranty.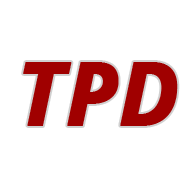 www.toyotapartsdeal.com
The included bulbs are standard halogen 7440 bulbs. I highly recommend amber LED bulbs to colour match with the tail/brake lights.
EU vs China Market REAR FOG LIGHTS
If you followed my other thread where I talked about the
China Market version
Rear Fog lights I installed from a Crown Kluger, there's some differences and I would recommend the EU version over the China version.
The EU fogs are made in USA and designed to match our bumpers exactly which are also made in USA, it's safe to assume it's the same bumper used on the EU market Highlanders.
The China market OEM rear fogs are made in China and designed for their made in China 4th gen bumpers.
On the China version one of the tabs is too long and needs to be cut with a new hole drilled. The fitment of the China fogs into our bumpers is also just a little loose although they fit fine once screwed down.
I've had the China version on my car for 3 weeks and they're already one of those "should've came with the car" type of mod. I'll wait for a nice day to throw the EU versions. With winter coming it may have to wait till spring. I should be able to do it without taking off the whole bumper again, just releasing the sides of the bumpers should work.
Here is the China market version with tail/brake lights on. Using VLEDS high visibility 7440/7443 amber LED bulbs
Here's a video on how to properly use rear fog lights
Here's a general comparison video showing the difference with and without rear fog lights. (not my video)