The best 5-speed transmission oil you can use is called Redline MT-90. If you can't quite afford that, then regular GL-4 75W/90 will be fine.
There's a drain plug on the bottom of the transmission and a filler plug on the side. It's best to make sure that the filler plug can be undone before you drain the oil out as they can sometimes be tricky to undo. You can check to see how much oil you actually have in the transmission by undoing the filler plug while the car is on an even surface (such as on jack-stands) and by putting your finger inside the hole. The oil level should be just up to the lower edge of the hole. If it is low, then you can add more oil with a syringe, or do a complete oil change if it has been a while since it was last done.
If you do decide to do a complete oil change, then drain all of the old oil out by undoing the drain plug on the bottom. Once it's drained, reinstall the drain plug, undo the filler plug and pour the new oil in (the best way to add the new oil is with a hose and a funnel leading from the engine bay to the filler hole). Once it's filled, reinstall the filler plug, take the car for a short drive and then check for any leaks.
Here's some illustrations that I just scanned from my Haynes manual:
Checking the fluid level: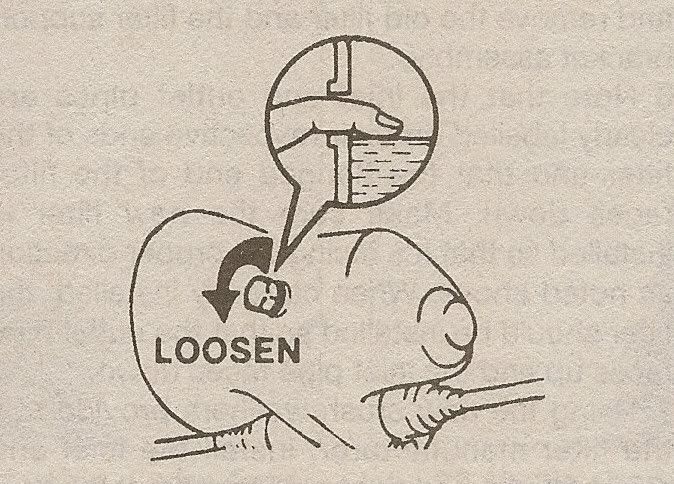 Filler and drain plug location: