Intermittent stuttering under load - 89 Tercel
I'm having a problem where the engine misbehaves under extreme load, especially going above 60MPH up a steep mountain. It's as though suddenly either my timing or fuel/air mix is very wrong. I get black smoke behind me and shuddering and the car slows down when I press the gas harder and it goes back to normal when I ease up on the throttle. Everything works fine under normal load conditions and the car has plenty of power except when this happens. The problem is intermittent, but only happens under really heavy engine load.
I suspect that the ECU is dropping out of closed loop under steady heavy load because of a missing in-line vacuum delay or check valve that used to be attached. I put a delay valve in the place where the missing thing should go for the purposes of this picture, but I don't remember what was originally there. Anyone know what goes there or have another idea of what might be causing my problem? See the link in my signature to see what my current configuration is...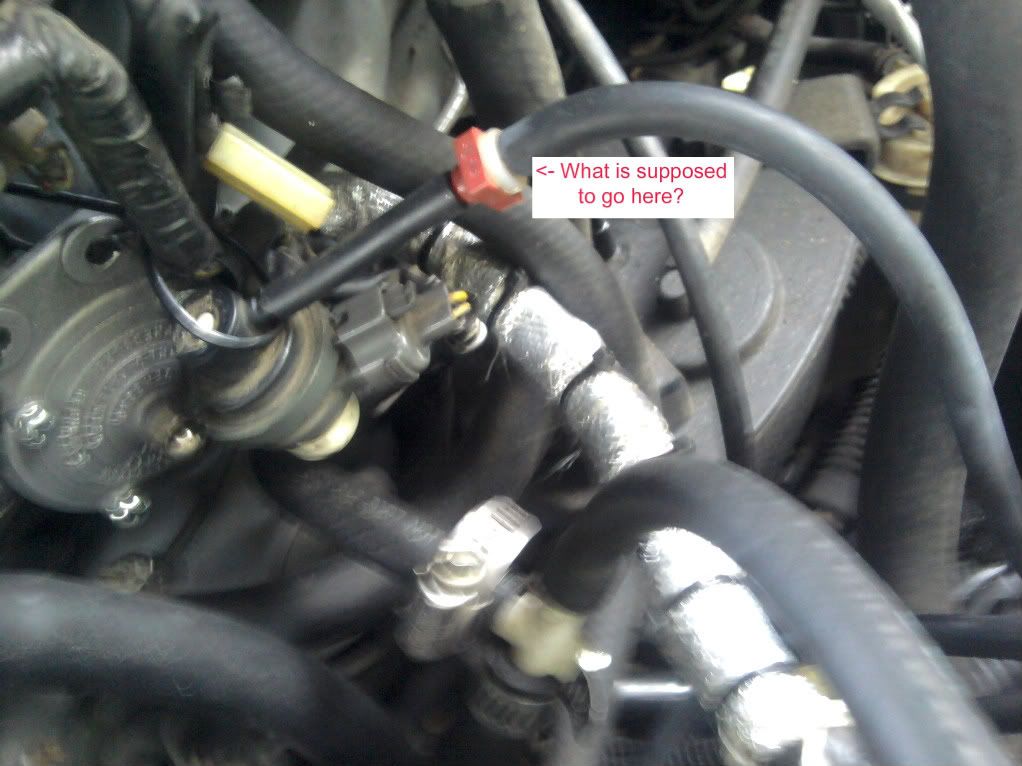 BTW: I have a Weber 32/36 carb, not the stock one. I already replaced the plugs and wires, cap and rotor w/ NGK parts and tested the ignition coil resistance. I've also disconnected and plugged the EGR's vacuum hose and tried removing delay valves from my vacuum advance, taken the temperature controlled vacuum switches out of the loop - all to no effect on the problem. Running out of ideas...