This is for those who is wondering how it looks like inside the 5sfe I4 engine(4 cylinder) P/S pump and where does the o-ring and snap ring does go if it missing or forgot where does the rings goes while disassembling or cleaning the pump.
Tools needed:
flat head
rubber hammer
14 wrench
12 wrench
vise grip or big vise clap
dedris free rag or shop rag or your choose
ATF or P/S fluid niether is fine
P/S pump
P/S pump kit (gasket rebuild kit)
1. remove three 14 mm bolts that is holding the bracket to the pump. Blue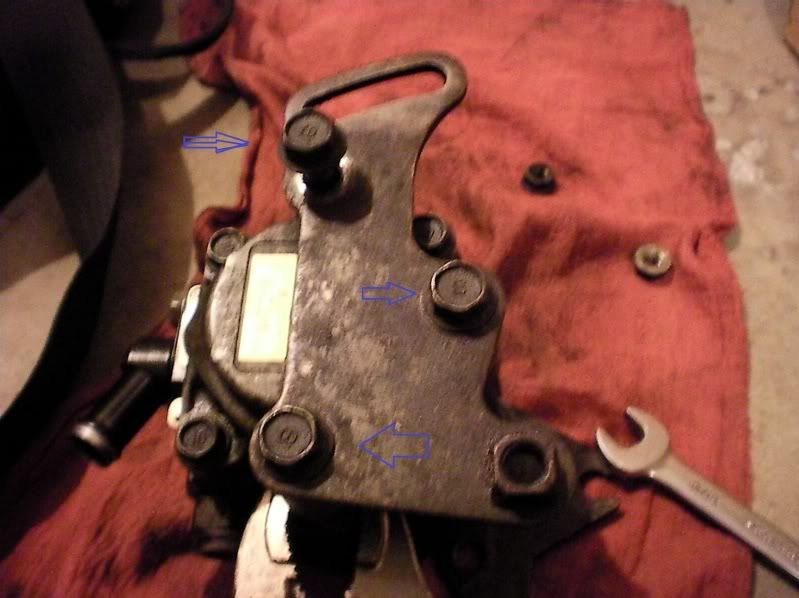 2. remove four 12 mm bolts holding the pump together. There is two small bolt and two longer bolt.
3. NO you do not need to remove the pulley from the shaft.
4. remove the copper gasket and do not damage the inside
5. Have the pump sit on the pulley and shaft sticking up.
6. Remove snap ring holding the gears in the center. Purple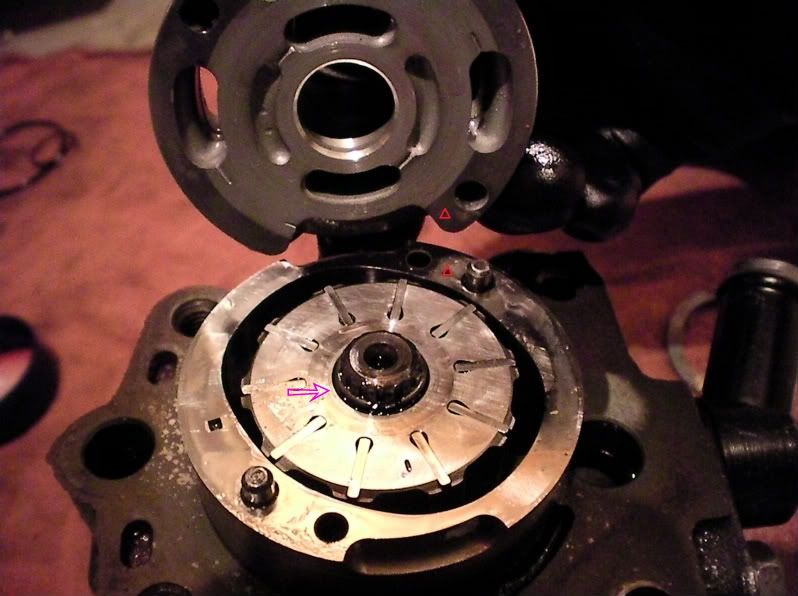 7. remove pulley and shaft by pulling it down. Groove is for snap ring.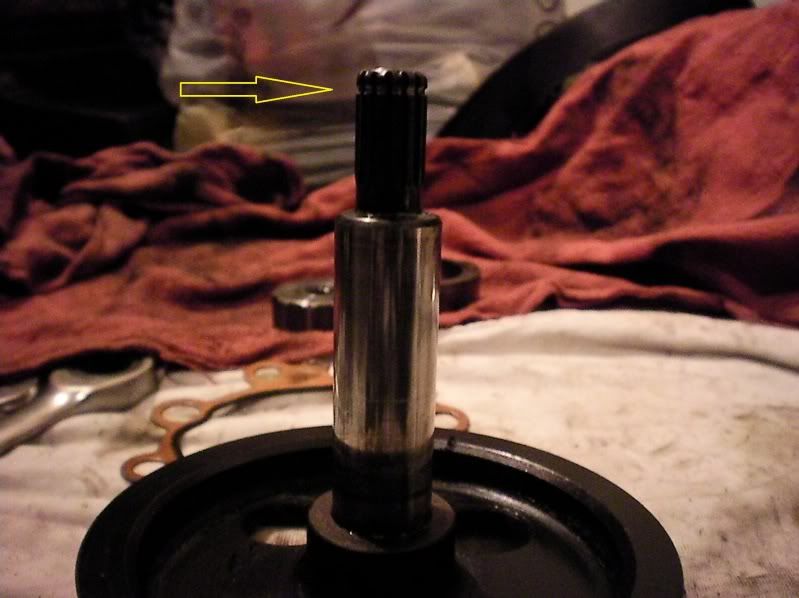 8. remove gear shell and gear, but try not to spereate the flaps from the gear. ( doesnt damage or hurt the inside if it did fell out, just perfer it not to) and set it to the side.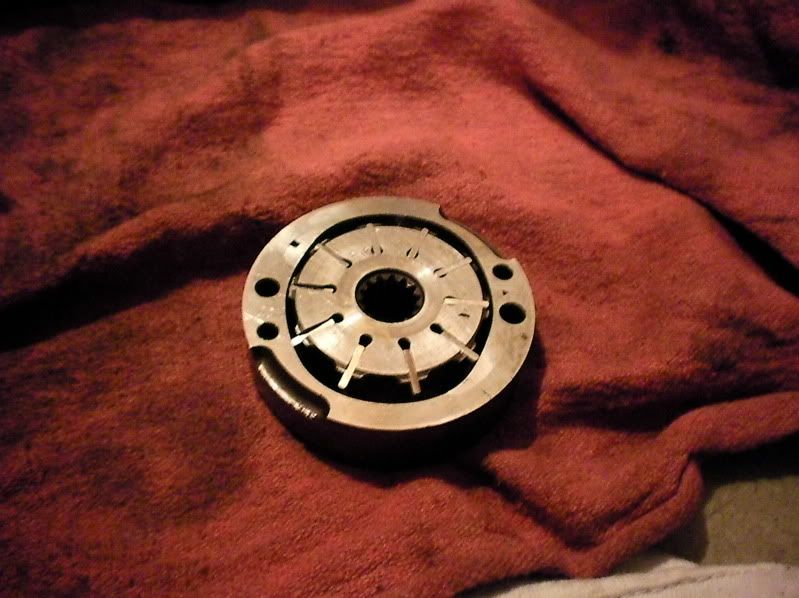 9. Remove elbow with 12 mm and replace o-ring. yellow
10. remove 24 mm threaded bolt and replace o-ring. Be aware there is a spring and piston in there. O-ring should be. Yellow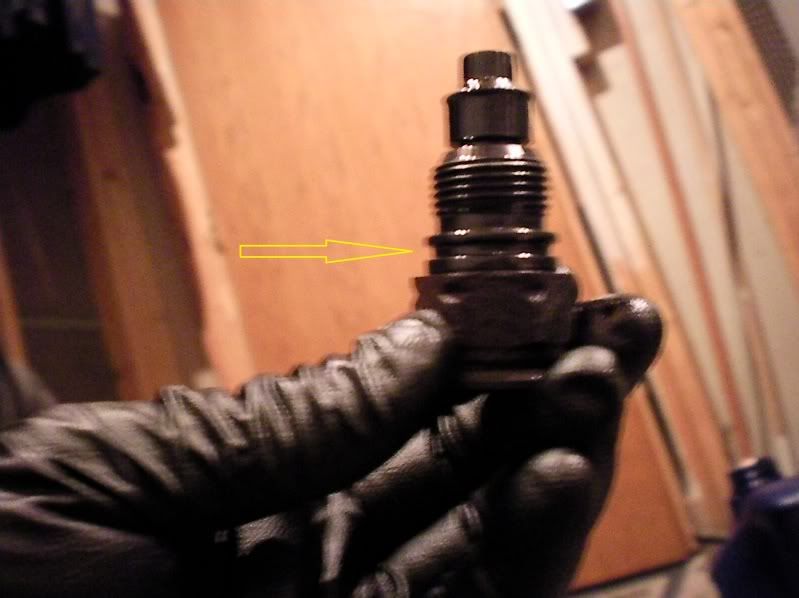 11. Place spring and piston back in before threaded bolt goes in.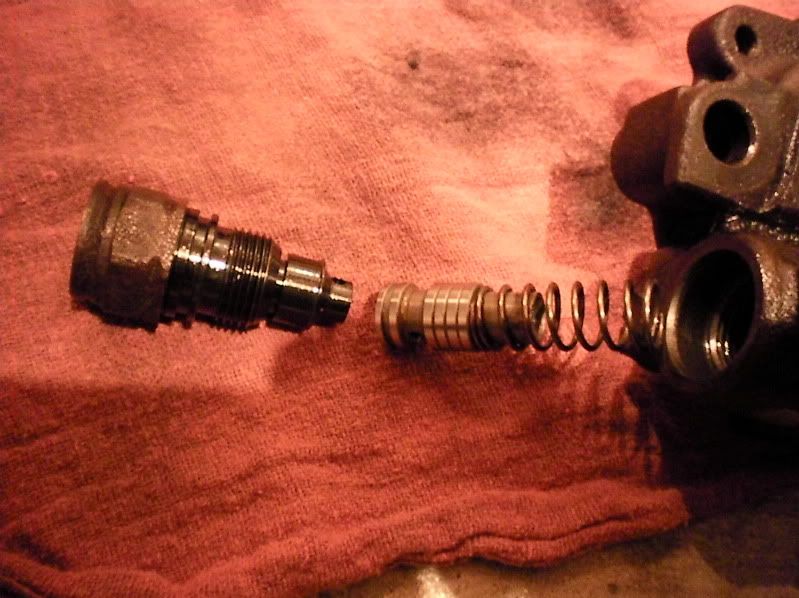 12. remove the metal inside cover with a flat head and try not to scratch the shiny surface. Replace two o-ring. purple
13. remove pulley shaft seal where the shaft feeds in and replace seal and slightly tap with rubber hammer and even it out as much as possible and flush with the outside. Sorry forgot to take a picture. But #14 and a daigram from the kit showing the entire pump disassembled.
14. Sit pump on shaft.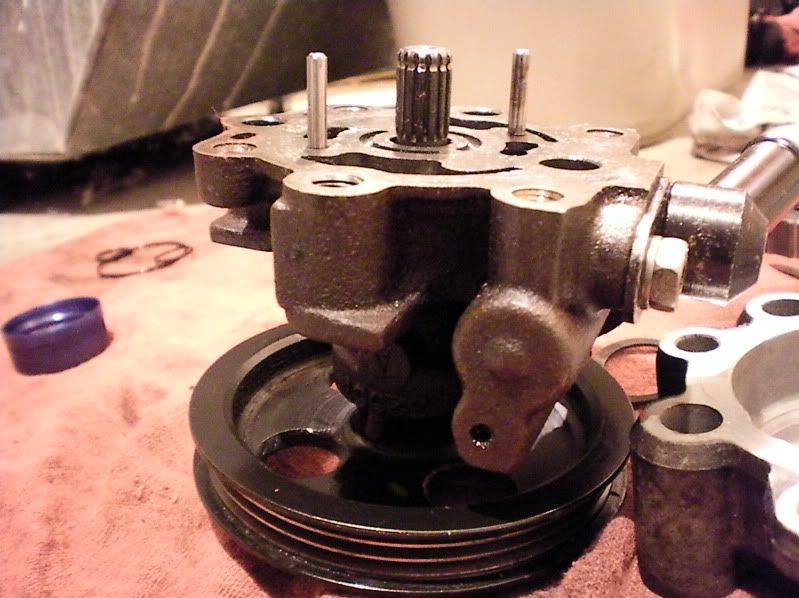 15. sit gears and gear shell on pump.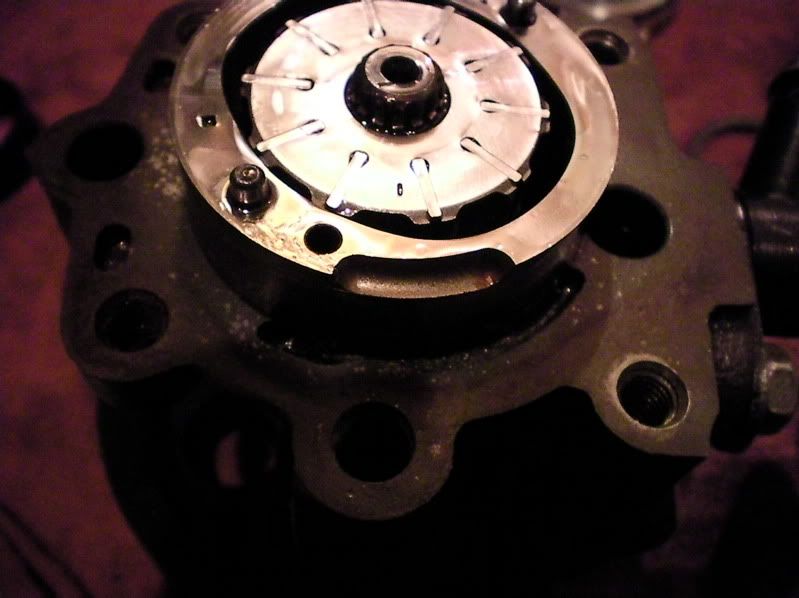 16. Place in snap ring. Also making sure the two arrows are facing the same way up like the elbow.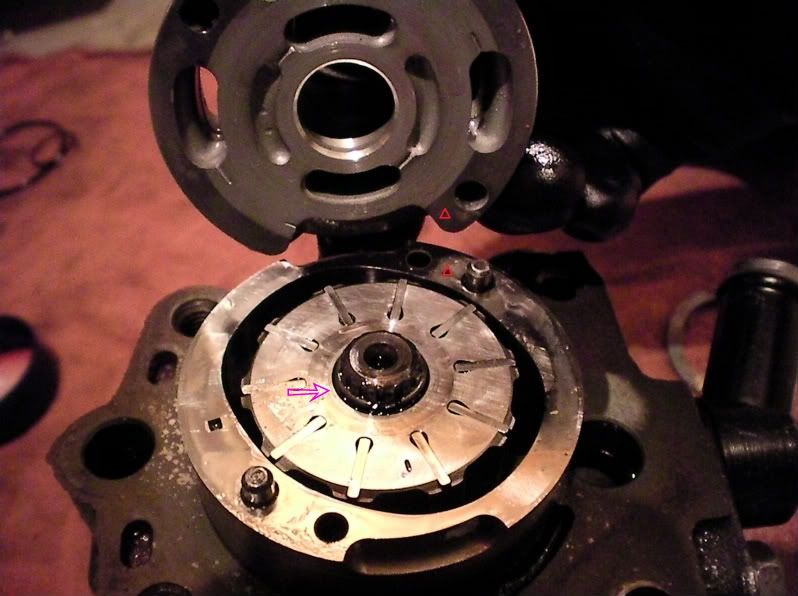 17. Sit the black bannana ring facing downwards on the top.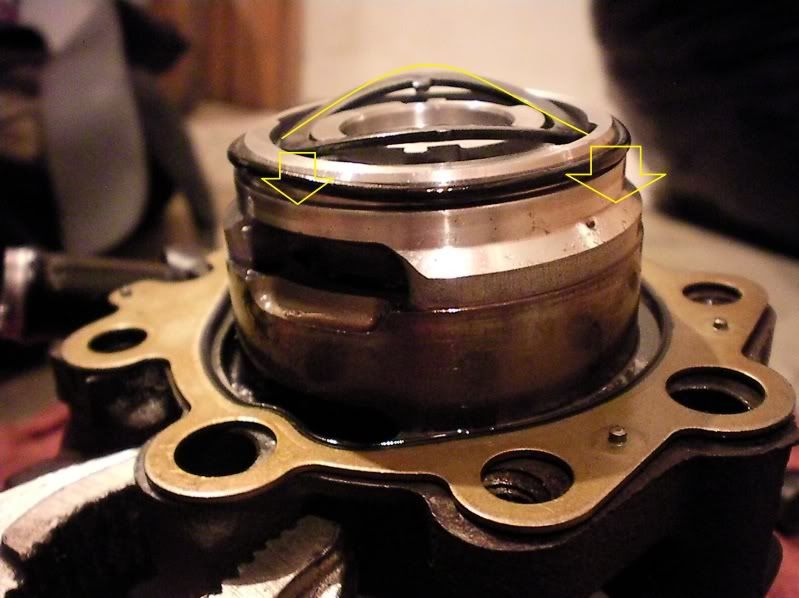 18. put back on the cover and retighten all the bolts and the bracket and reinstall to engine and test it out. :clap: Here is a full detail for the P/S pump kit. Enjoy.
USE THIS GUIDE AT YOUR OWN COST. I TAKE NO RESPONSABILITY FOR WHAT YOU AND WHAT THIS DOES TO YOUR CAR, ENGINE, ETC.