If you're like me and like to listen to your music loud, then that annoying rattle from the switch panels from both front doors probably annoys the hell out of you. I finally had enough and decided it was worth the risk to try to pop that panel off and fix it. I was feeling quite confident and bold, as I just completed the temp gauge/compass fix (re-soldering loose resistor) I found here on TN.
I noticed that the rattle stopped whenever my knee was resting on the side of the door. That's because my knee was putting a slight pressure on the switch plate, which had a little room to rattle in the door panel.
So, here's what I did:
Popped the switch plate panel off. Keep the pressure towards the center, that's where the latch is, and don't pry it at, just lift up. It comes out without too much force.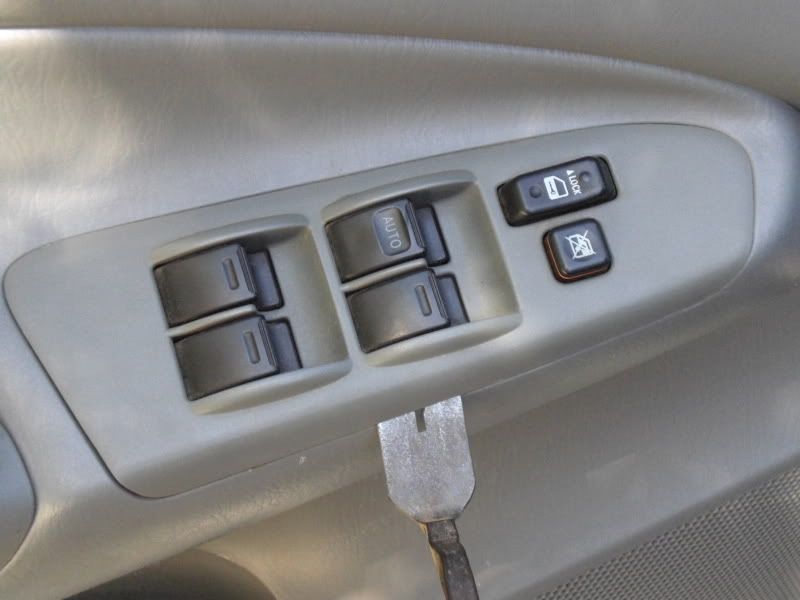 Now that the panel was out, I could see what I was working with.
I cut a small piece of foam from a new, unused household sponge.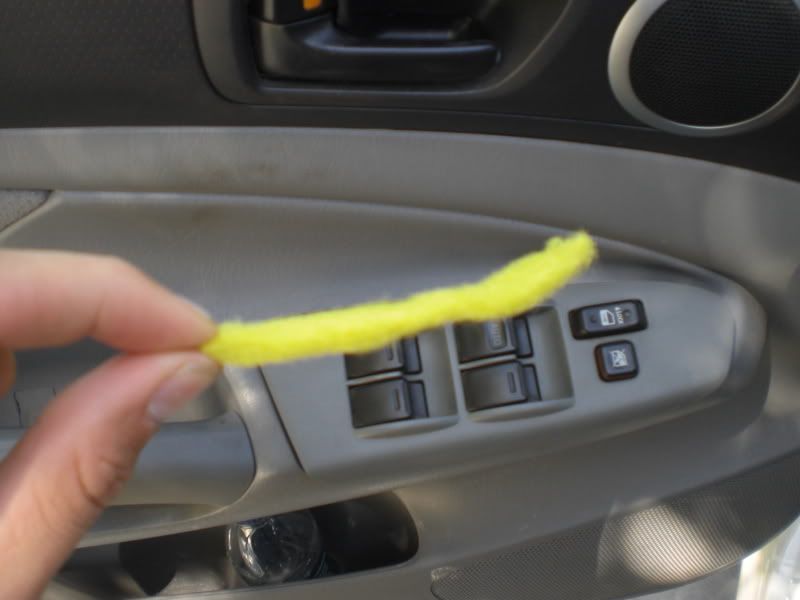 I wrapped that piece of foam around the rear of the unit, and popped it back into place. The sponge fills the gap and prevents it from rattling. It's held in place by the lower tab on the switch plate and the edge of the door panel.
Repeated the same thing on the passenger side and now I can listen to loud music and not have the bass cause the doors to rattle. Much better!