Adam found this ES300 engine cover for the Coupe.
He'd knew I really wanted one, ever since i saw his.
I just so happen to have a sombraro to replace the Lexus "L". Also a few TRD emblems I hadn't found a use for, so I put one on the EBAY strut bar, and the other on the Radiator Cap.
Cheap EZ changes, the one's I like the most. :thumbsup:
Thought I'd share.
Before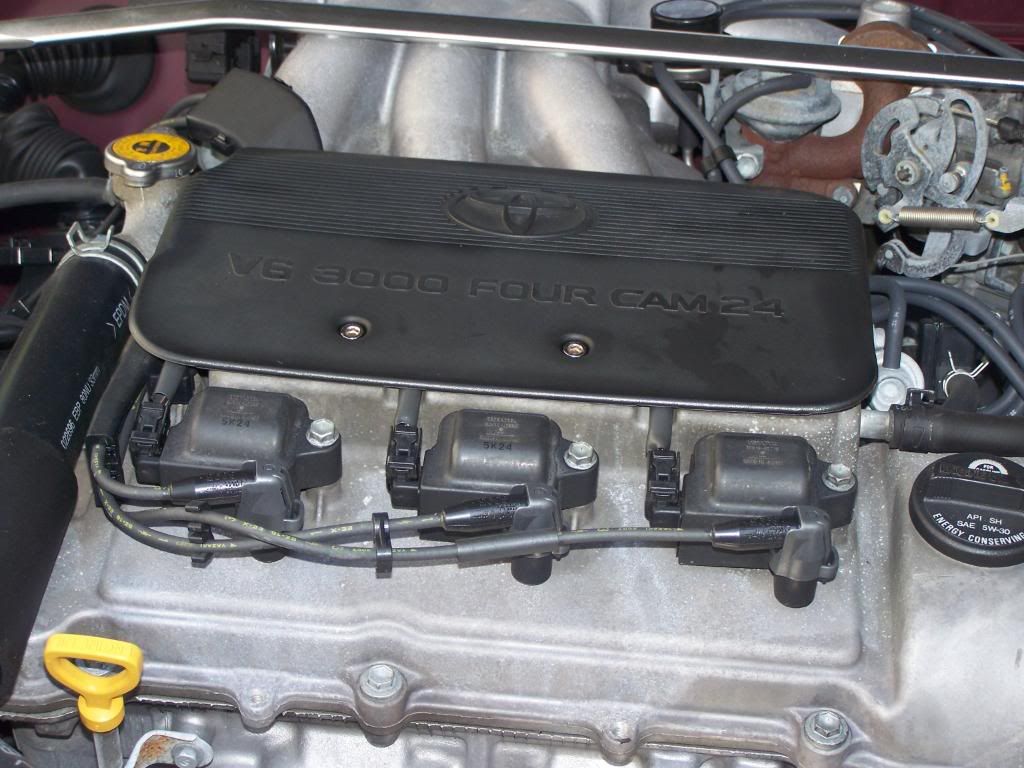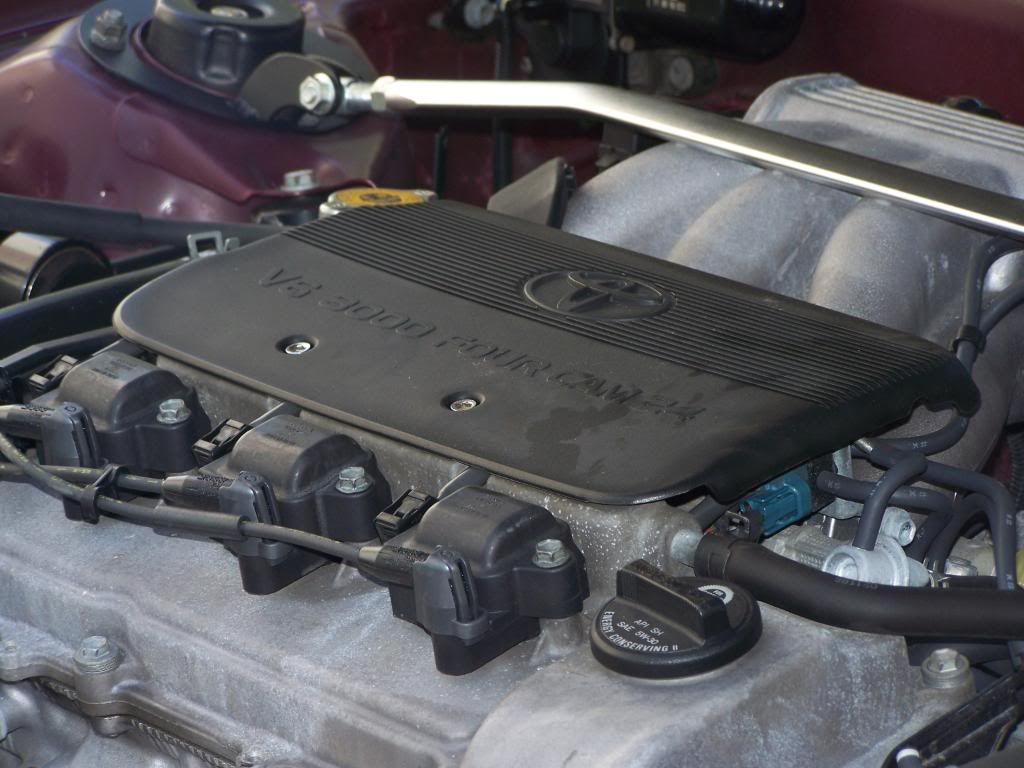 After