Discussion Starter
·
#1
·
Hi guys,
I bought a (RARE!) Euro spec. Corolla GTi long gauge cluster years ago to install in my own AE92 Hatchback.
But unfortunalty that project has come to an end with selling the car and I can't use this gauge cluster in my coupé project.
Last time I posted a picture of this cluster here I was overwhelmed with messages of people who wanted to know where they could get one, so I thought I'd give you guys a heads up that's it's going up for sale.
It comes complete with the (uncut) GTi wiring loom and the shroud that goes with this cluster. So it's a complete package, ready to be installed!
If you are running a 4A-GE engine, it could well be just plug & play.
It is used, so it does have some small scratches etc on the clear cover, but nothing really serious.
Item is located in The Netherlands and I'm willing to ship worldwide, but shipping costs are for the buyer!
Price: $300,- + shipping
Some pics:
As it is in the car: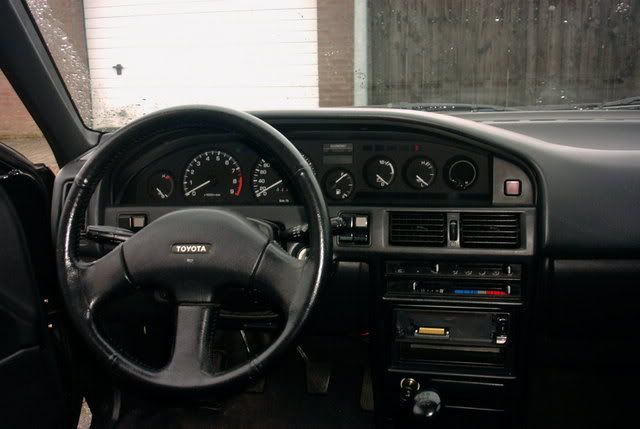 The cluster I'm selling:
TO MODS: I know this should probably have been in the For sale section of the forum. But It's pretty hard to find model specific items there. Maybe leave this topic here for a week and then move it?