The other thread has information all over the place and I was hoping to consolidate everything.
Huge contributions from: Hansen, OneQuan, ToyoForMan, JC1843, Kipliq on the first thread (if i forgot you i'm sorry :facepalm
All parts in orange = uncertainty, could someone please fix it?
I'll try and keep this first post as updated as possible.
Original Thread:
http://www.toyotanation.com/forum/310-7th-generation-2012/400620-oem-backup-camera.html
Back Up Camera Wiki​
Removing the Audio System:
http://vimeo.com/39967790
Camera's
CMOS:
Great fitment according to Hansen and ToyoForMan
http://www.aliexpress.com/product-gs/540087687-Freeshipping-for-Toyota-Camry-2012-new-promoted-waterproof-and-shockproof-mini-hidden-car-backup-cameras-JY-wholesalers.html
Originally posted by TOYOFORMAN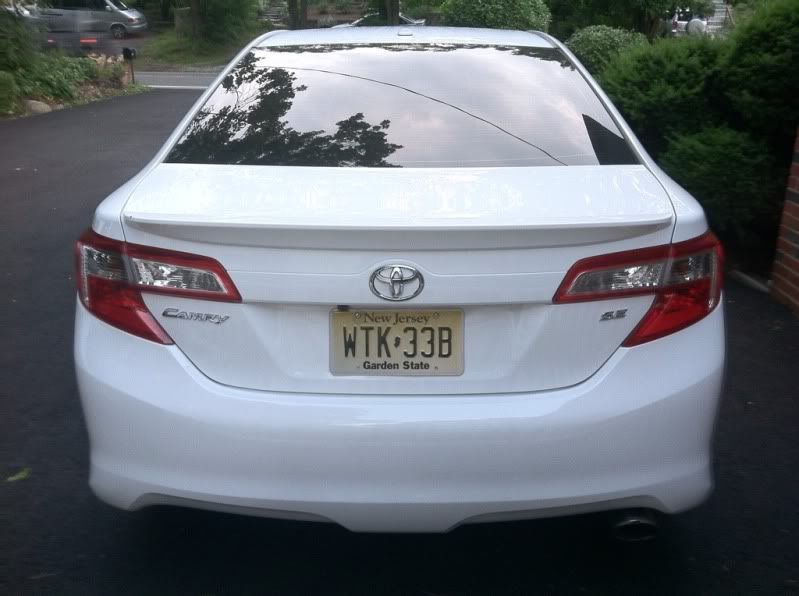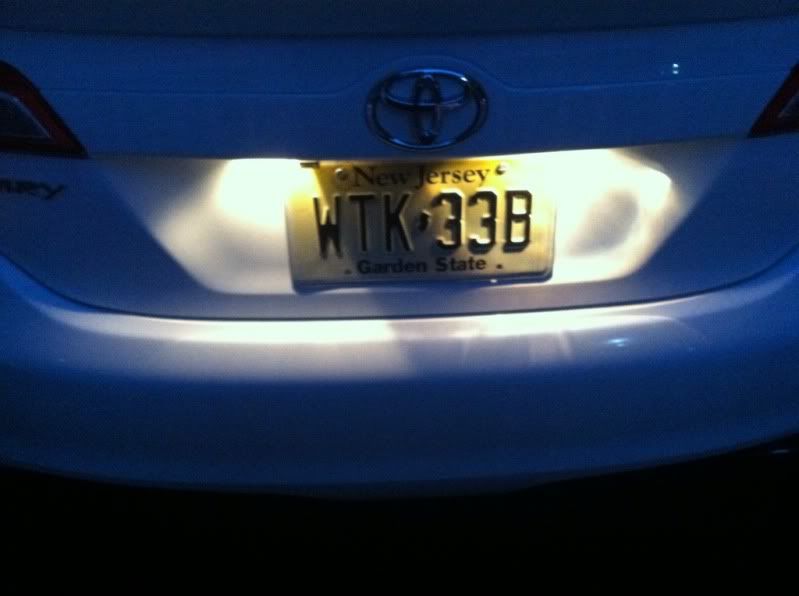 You may contact for CMOS camera
Jason Chen
Sales Director
Guangzhou Candid Co.,Ltd
tel:86-13373687666
MSN:
[email protected]
www.candid86.com
CCD:
no word yet on fitment
http://www.aliexpress.com/product-fm/557129837-CCD-HD-car-cameras-car-rear-view-monitor-car-Rear-Parking-Camera-for-Toyota-Camry-2012-wholesalers.html
Drilling required camera:
(I hate ebay links)
Seller: OttoNaviGPS
http://www.ebay.com/itm/BRAND-NEW-IN-DASH-RADIO-GPS-Back-up-Reverse-Camera-FIT-FOR-Toyota-Camry-2012-/280897606270?pt=Car_Audio_Video&hash=item4166cd527e&vxp=mtr#ht_2707wt_802
Another camera
Originally posted by Corolla-vet
http://visiontechamerica.com/site/portfolio/vtl275hd-vtl375hd/
Connectors
SE Models have a prewired harness
Originally posted by Hansen
http://www.flickr.com/photos/

[email protected]

4/7219713458/
LE models do not have a prewire/connector
Originally posted by JC1843
For the guys that do not have the harness like the SE, you will have to connect the wires at the back of the radio at the 16 position connector Hanson listed the wire terminals to do this. [called L154 on the wire diagram] The wires are connected as follows--
The L-154, 16 terminal connector on the LE standard radio, is the top center one-- it will have one red wire in position #6-- that is the parking brake wire. Next to it, in position #7, you connect the camera + power, Next to that, in position #8 [last on right], you connect the Video input. right below #8, in position 16, you connect the Video shield [from the video cable] next to that, in position 15, you connect a ground wire.

When you finish-- the L-154 connector will have 5 wires, and 11 vacant places. [the parking brake wire is already there].

If you have a SE, it probably has the four wires in the the connector under the console. As Hanson describes in previous posts.
If there is a connector:
Purchase parts in orange.
One female mate connector : part #90980-12368
Four female terminal pins: part #82998-24290
pin 7-- power, 16 --Video shield, 8--- video in, and 15---- ground
http://www.toyotapartszone.com/oem/toyota~housing~connector~f~90980-12368.html
http://www.toyotapartszone.com/oem/toyota~terminal~repair~w~w~82998-24290.html
Toyota wants $15 per connector. Kipliq was able to find cheaper connectors
If you have an old computer, the DVD/CD rom cable that connects have the correct pin size. I tested and verified it works.
Female mate connector
Originally posted by Kipliq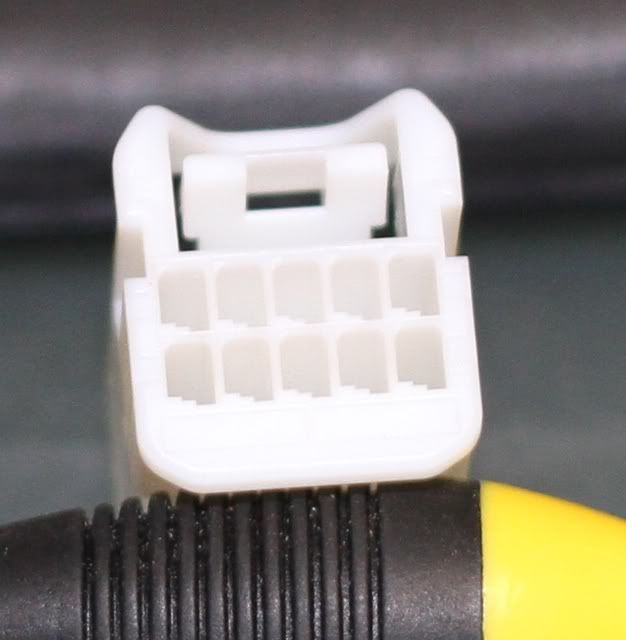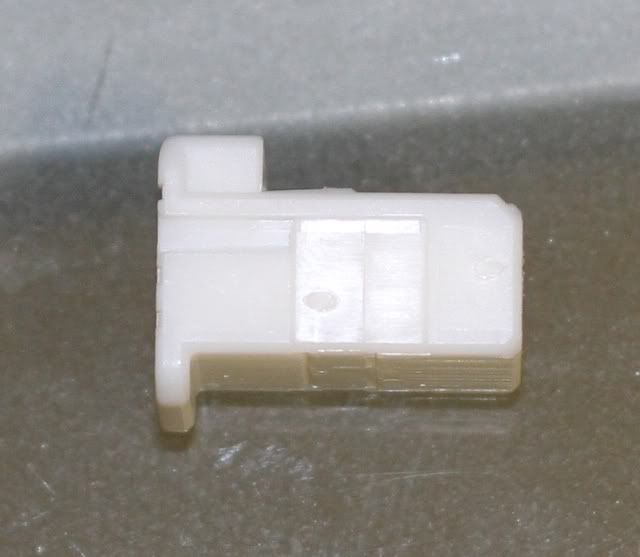 You can buy this connector for about 8 dollars shipped from:
Kevin McCoy
[email protected]
From Dick Dyer Toyota in SC.
And I received 3 connectors pins from him for $42 shipped.
SE models may use this amazon harness
but still need another wire to for power.
[ame]http://www.amazon.com/gp/product/B003LU06P0/#?_encoding=UTF8&tag=heaprcom05-20&linkCode=ur2&camp=1789&creative=390957[/ame]
http://www.beatsonicusa.com/stereo/beat-sonic-bc5-rear-camera-input-vision-selector-harness.html
Eric Kwon
[email protected]
for the "Beat-Sonic BC5 Rear Camera Input Vision Selector Harness""
and USPS shipping.
Mine came out to 21.65 shipped
Posted by Hansen
:
Since you guys were able to buy and use the wire harness connector, the option is to buy one additional terminal pin for the connector and use that to connect the camera power or splice the black wire to connect and extend it to the camera. (The color code of the camera power from the wire harness is black.
But according to...Onequan...the amazon harness does not work?
Thank you selvinraj for leading us down the path of destruction. That amazon part DOES NOT fit the harness in the SE. The camry harness has four pins straight across and the amazon harness has the pin receptacles in 2up and 2down style. I have just wasted a few hours trying to make it work and the conclusion I have drawn is that I have a much better chance of success using the method Hansen utilised. I will order the female harness from toyota as i have dismantled the amazon harness and will be using the wires instead of ordering them from toyota.
I used the video rca from the amazon harness. I connected the white wire from the amazon video rca to white wire in the toyota harness(video positive), the black of the amazon video rca to the red in the toyota harness(video negative), the red from the power cable to the black toyota wire (camera positive) and the black from the power cable to the brown of the toyota harness (camera ground)
OneQuan:
The amazon harness DOES NOT fit the toyota harness. However it did prove useful as it comes with a rca video connector. If you have the know how, you can pull the amazon harness apart and remove the video rca. Or just go caveman on it and smash it and remove the video connector. Going that route, you will then only need two more wires and the toyota connector HANSEN recommended. There is no going around getting the toyota connector unless you want to splice all your wires. (Not recommended). The wires that Hansen recommended fit perfectly into the toyota connector. The rest is then routing your wires from your camera to the harness.
Wiring Diagram
:
posted by 12CamrySE
https://docs.google.com/file/d/0B_7agNvyljePWFFqZW5VZmVkUEk/edit?pli=1
Yours may be a little different but
General color code stands for:
Red - Power
Yellow- Video Out
Black - Common ground or Video ground
Dark Green- Either Common ground or video ground
Diagram schmeatic for wiring with a 5V Relay from radio shack:
Relay found here:
http://www.radioshack.com/product/index.jsp?productId=2062478
Tools needed:
Crimping tool
Side cutting pliers
Molding and panel remover (plastic, so as not to scratch your car)
Wire stripper
Soldering iron (if preferred)
Screwdrivers
Socket set
Tape measure.
Does this void warranty?
Originally posted by AussieAG
Nope. Under the Magnuson-Moss Warranty Act, a dealer cannot void your warranty because of aftermarket installations. However if they can prove your modification caused an issue you're trying to have fixed under warranty, they can deny your warranty claim and make you pay out of pocket.

However I just noticed you're in Canada..I don't think you guys have a similar law. Regardless, I doubt your dealer is going to notice what you did.
You can track where the camera is by using this web site.

http://usps.ems-tracking.net/

You shoud have a confirming email from Alibaba when the camera whas shipped. In that email is a tracking number, just do a copy/paste to the above web site and see where your camera is.
If you have a Navigation system there is a connector in your trunk! Found by Cool_fire16