Hello all. I figured it's time to stop clogging my Corolla's build thread and make a dedicated one.
Here's the story...
Back in August of 2014, 2 1981 Toyota Starlet's popped up on craigslist right down the road from me, for $400. Me and my brother went halves and both paid $200. He signed the titles, so they are in my brothers name.
There was a "good" car and a "bad" car. The good car had a bad motor but a clean body. The bad car had a good engine and rusty body and trashed interior.
The bad car when we bought it.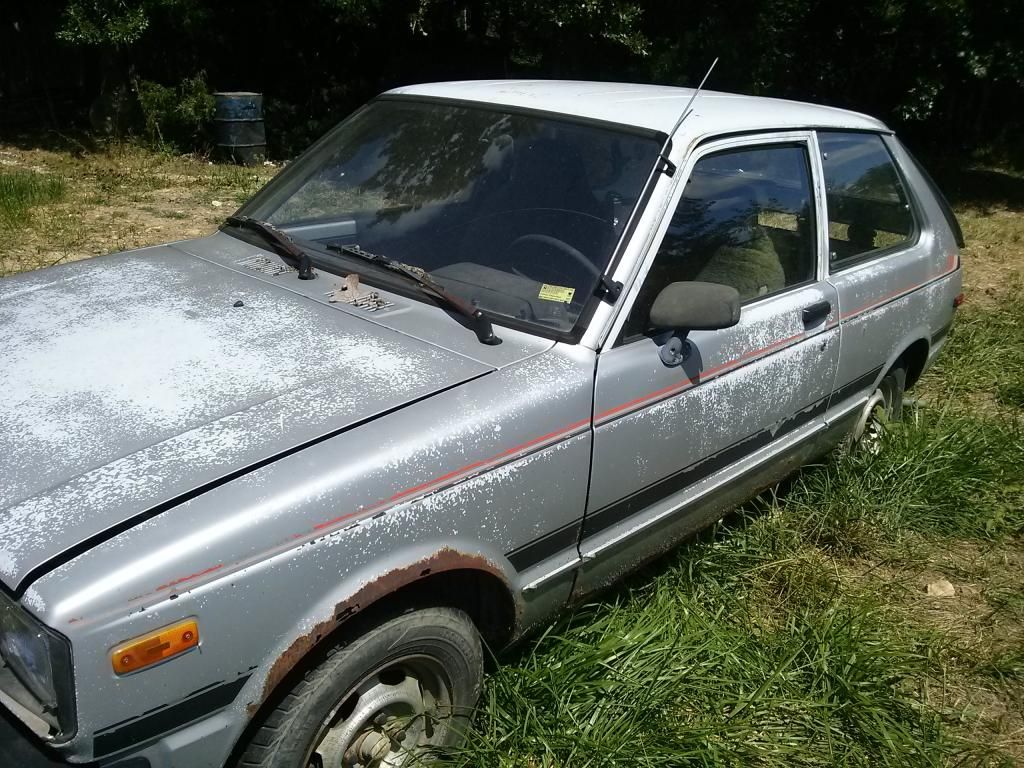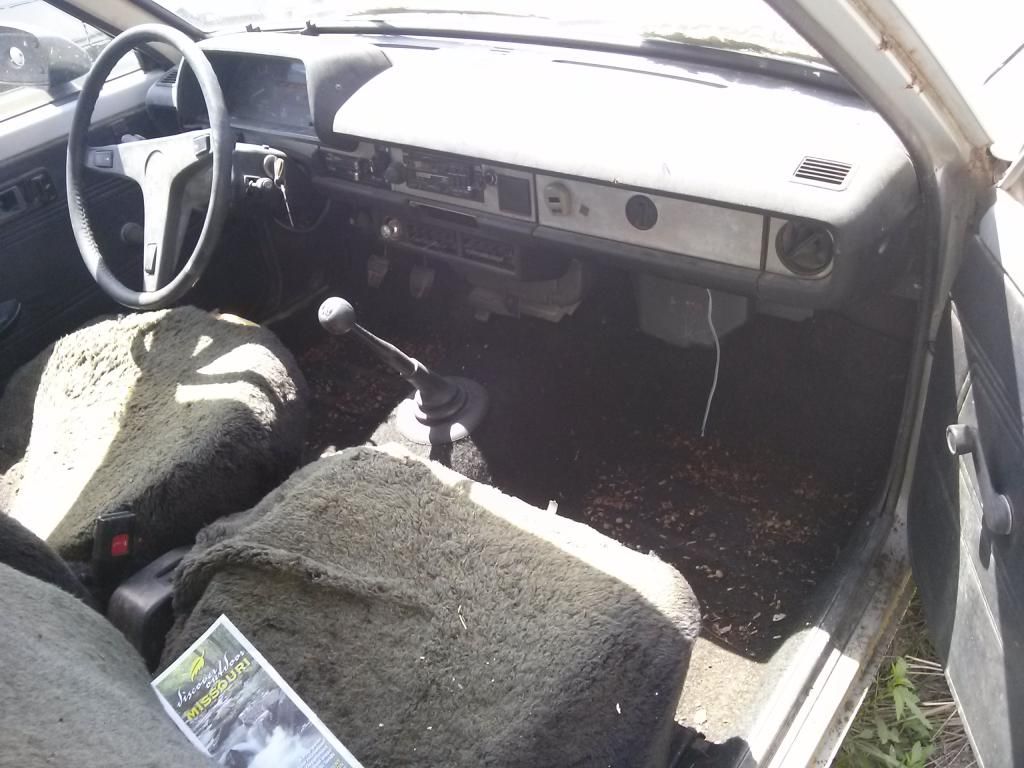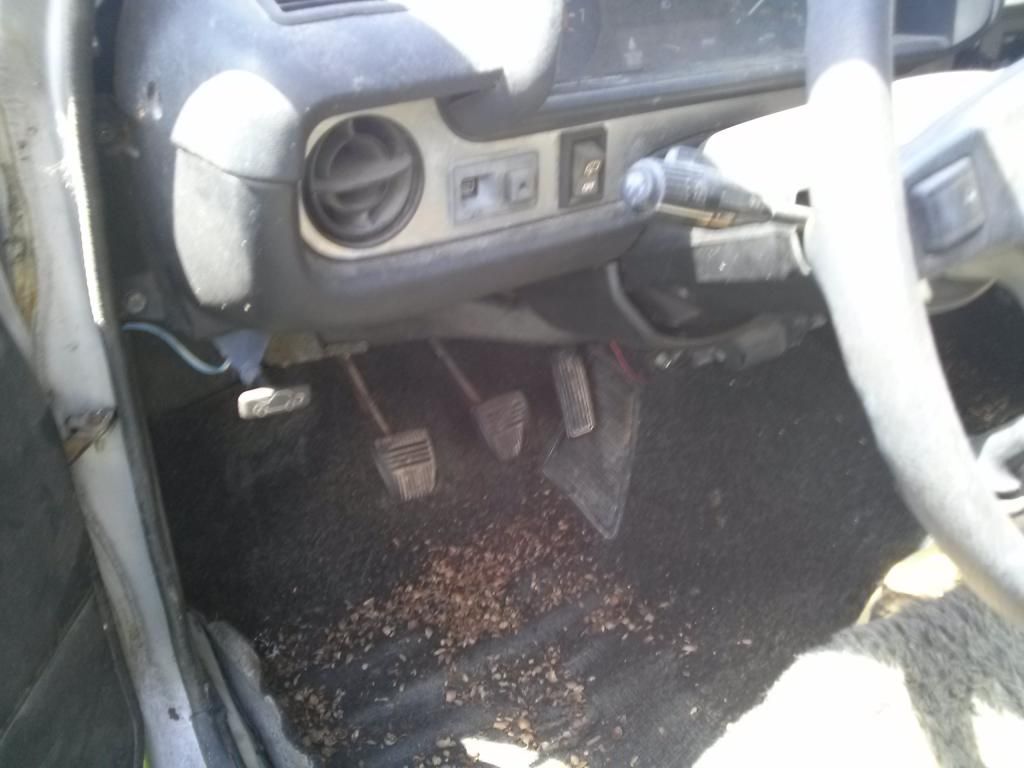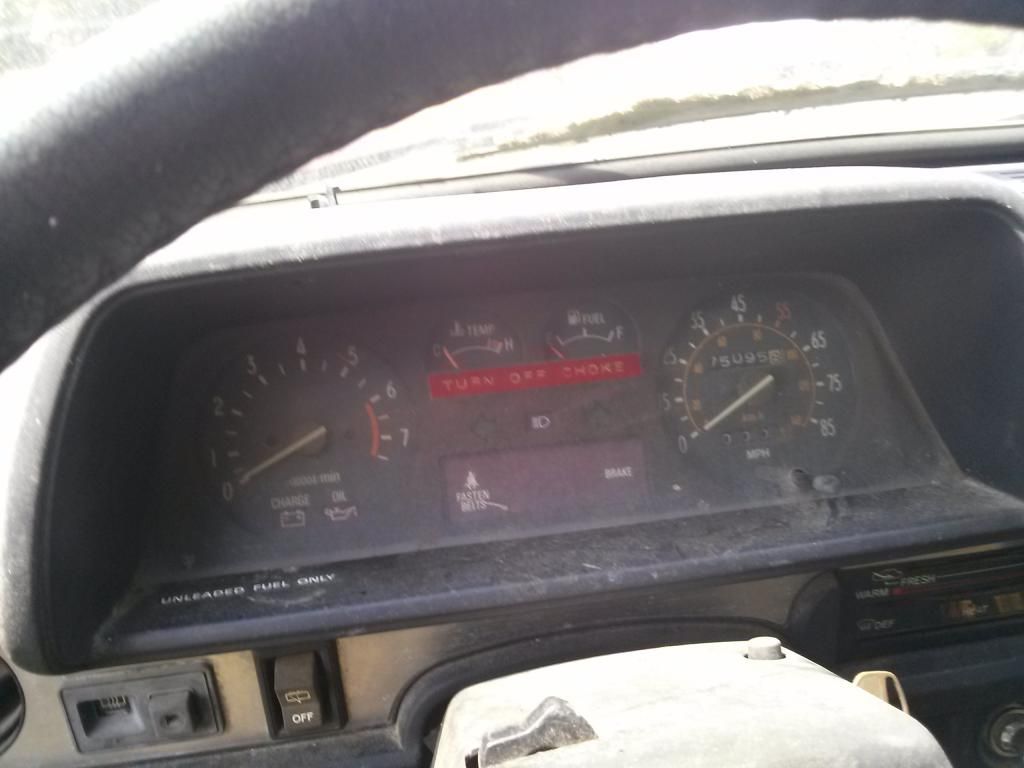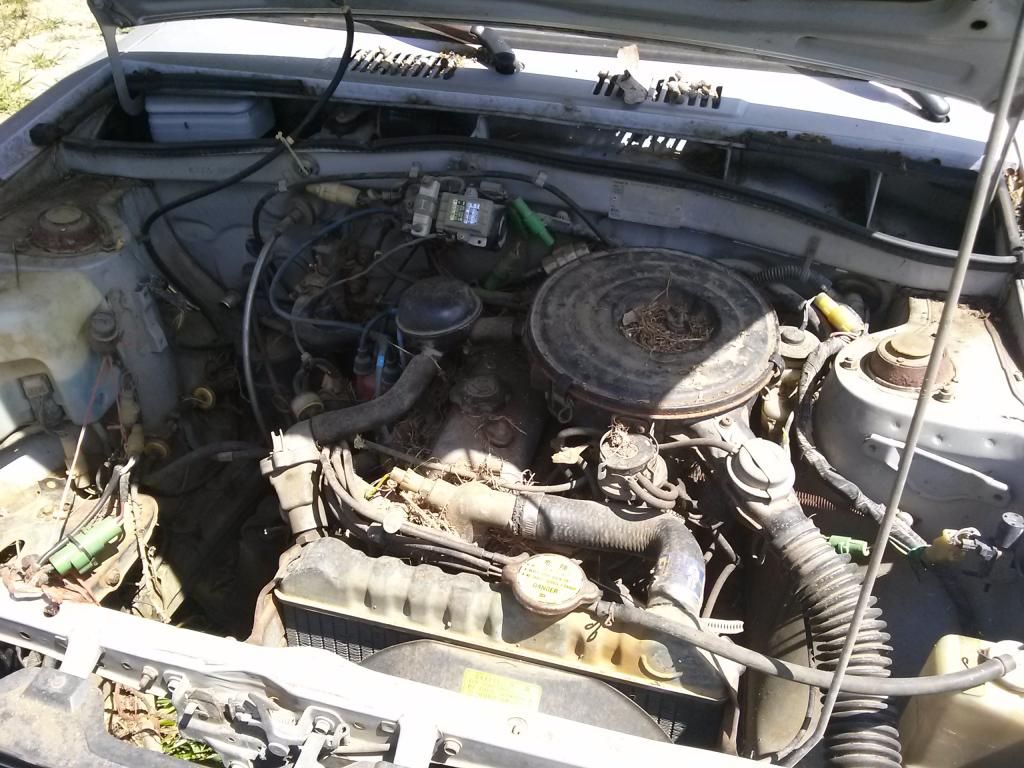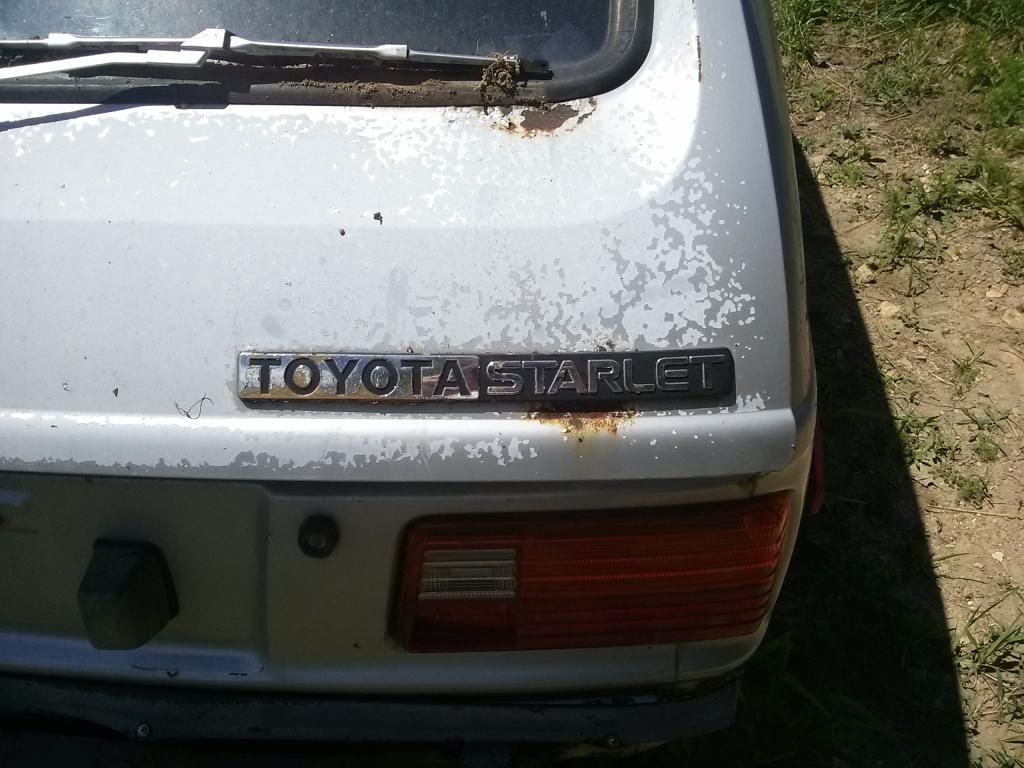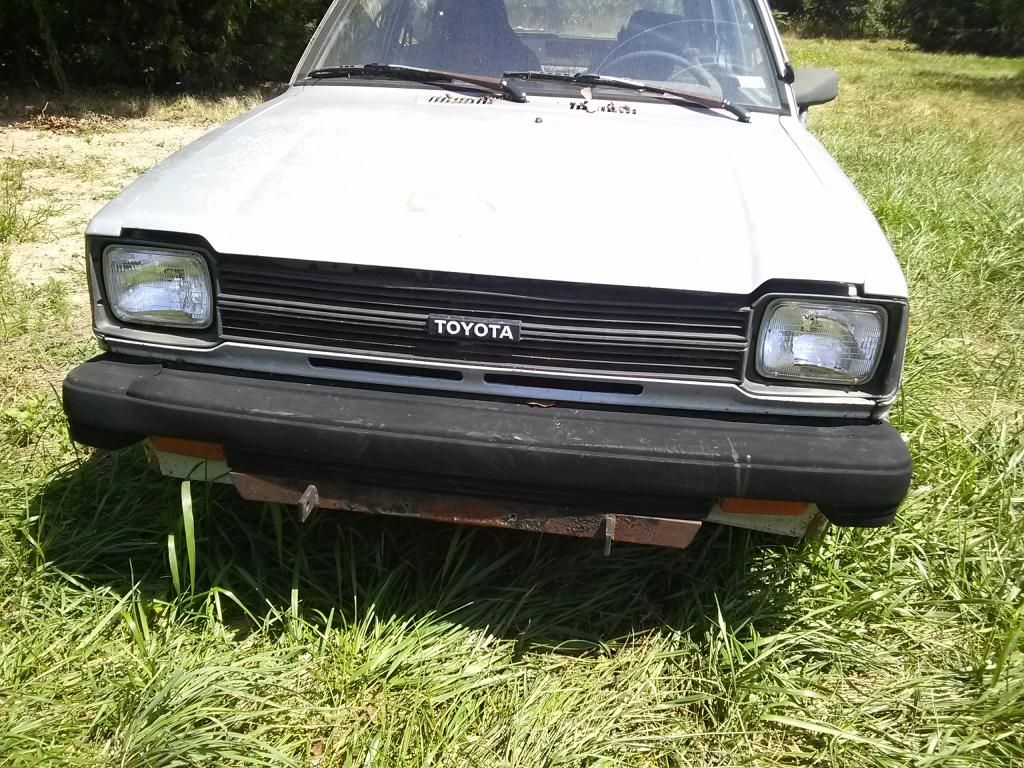 The good car. Unfortunately it was in a collision and the driver fender was messed up.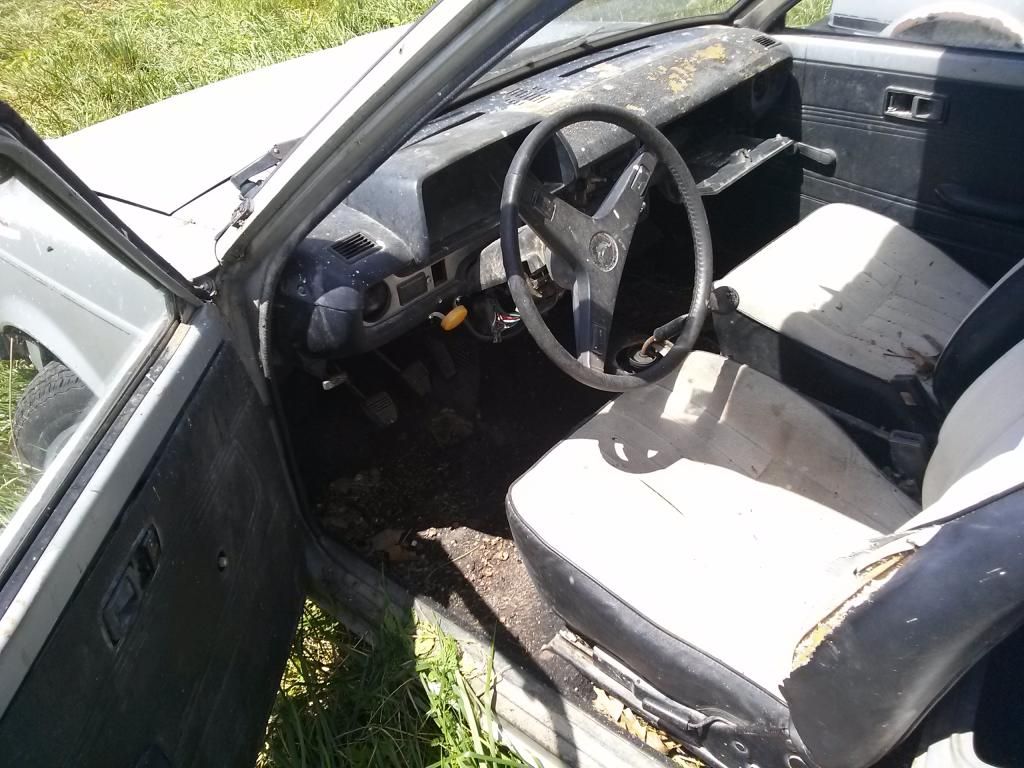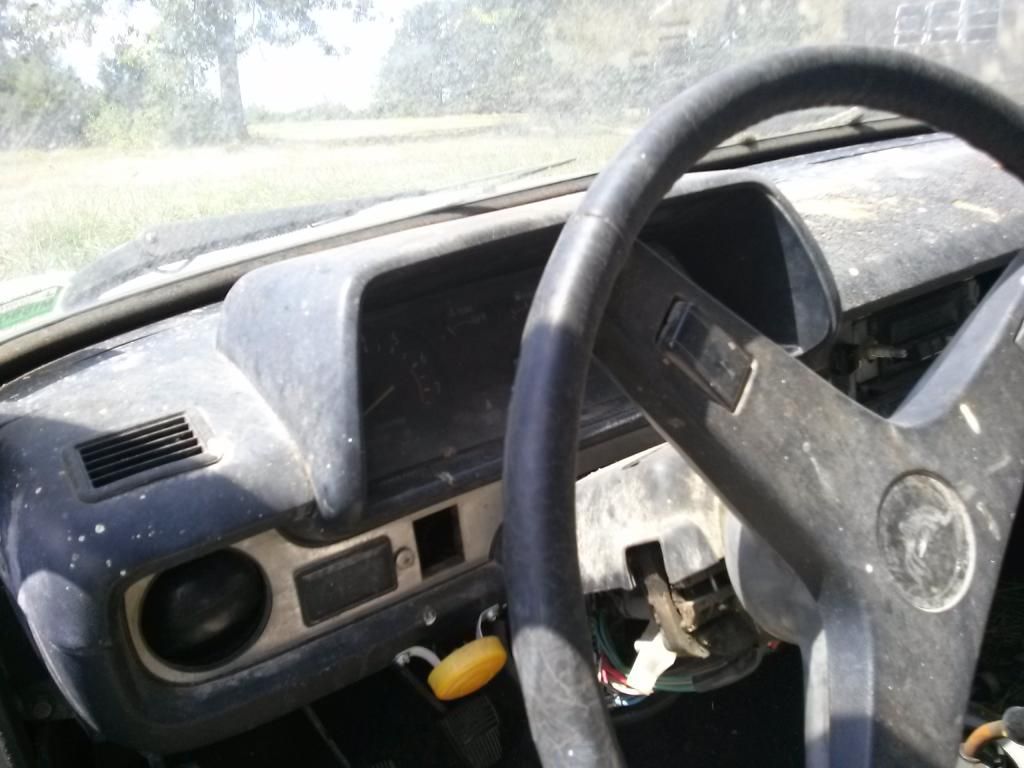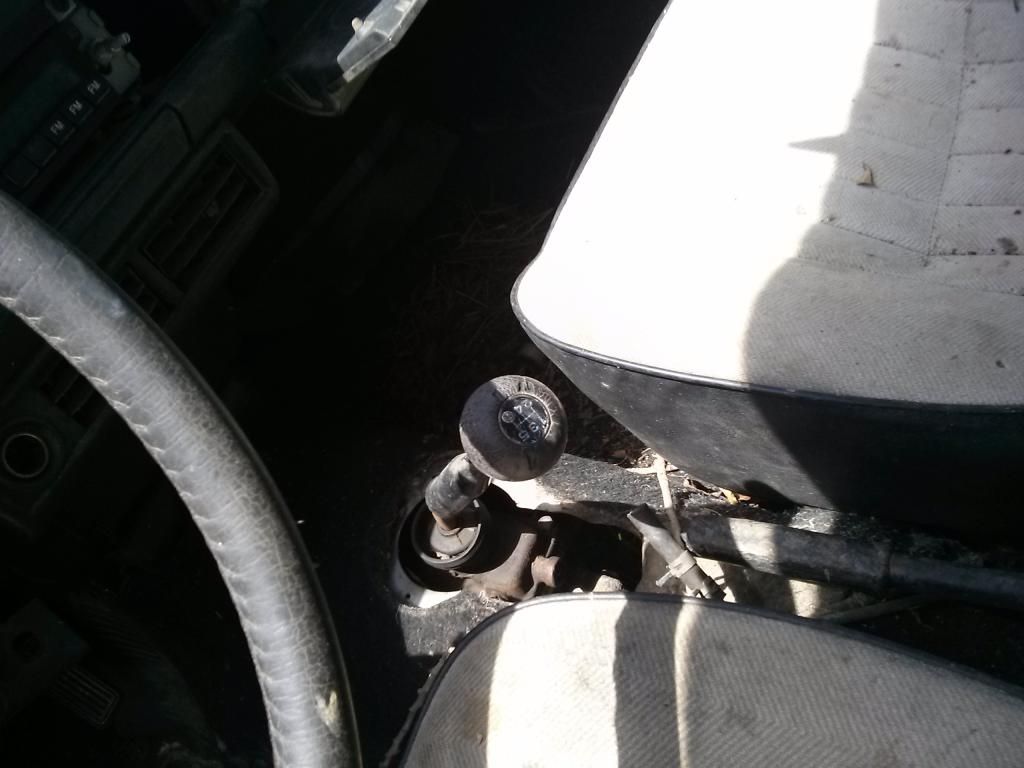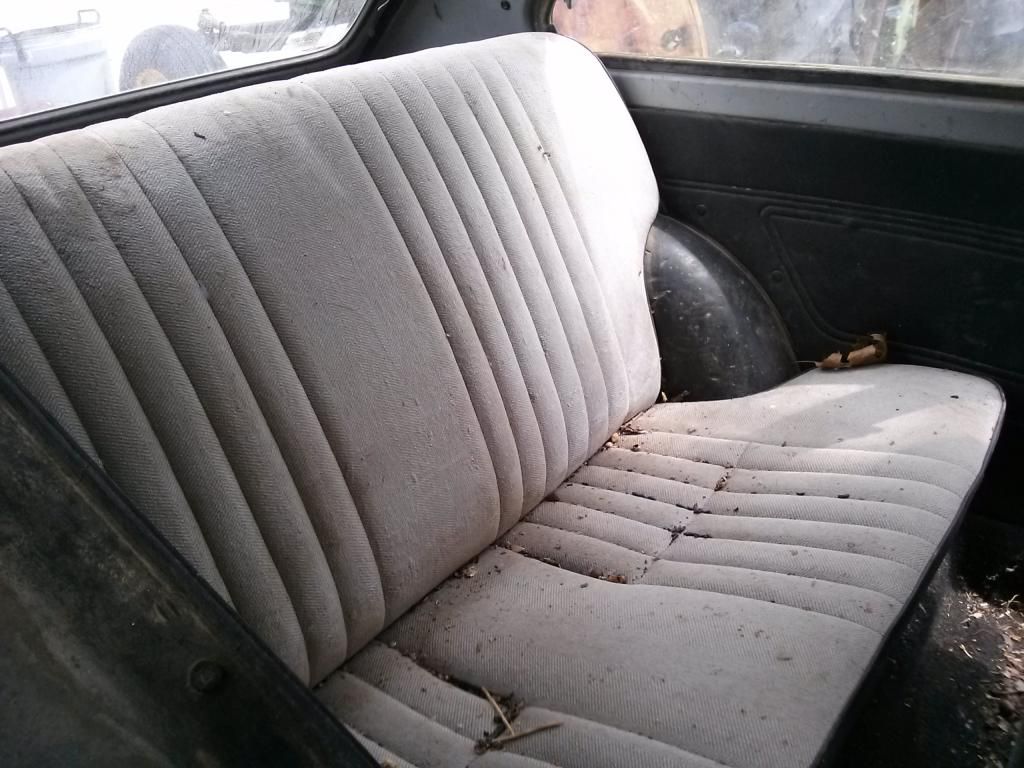 Anyway, me and my brother debated for awhile about what to do with them.
He had a bunch of ideas, small block, ford turbo motor, 4.3 v6. Eventually we couldn't agree so we don't have a end goal yet.
Our short term was to at least make one good running car out of the two, then decide what to do.
Time to get to work!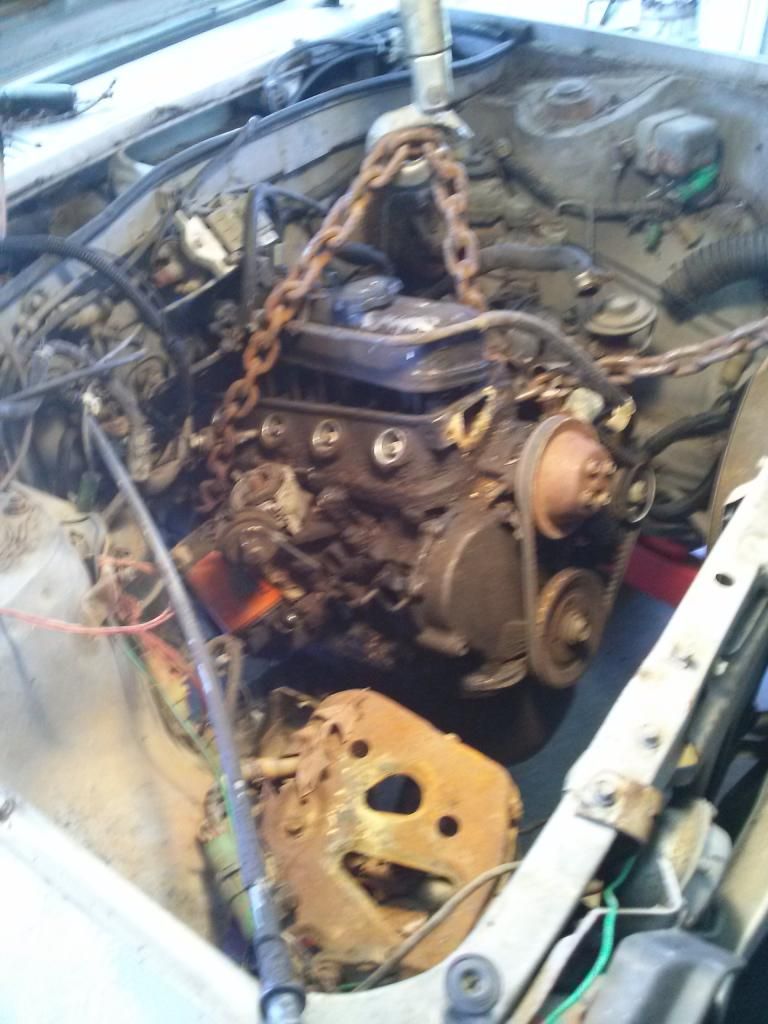 Good motor ready to go in good car.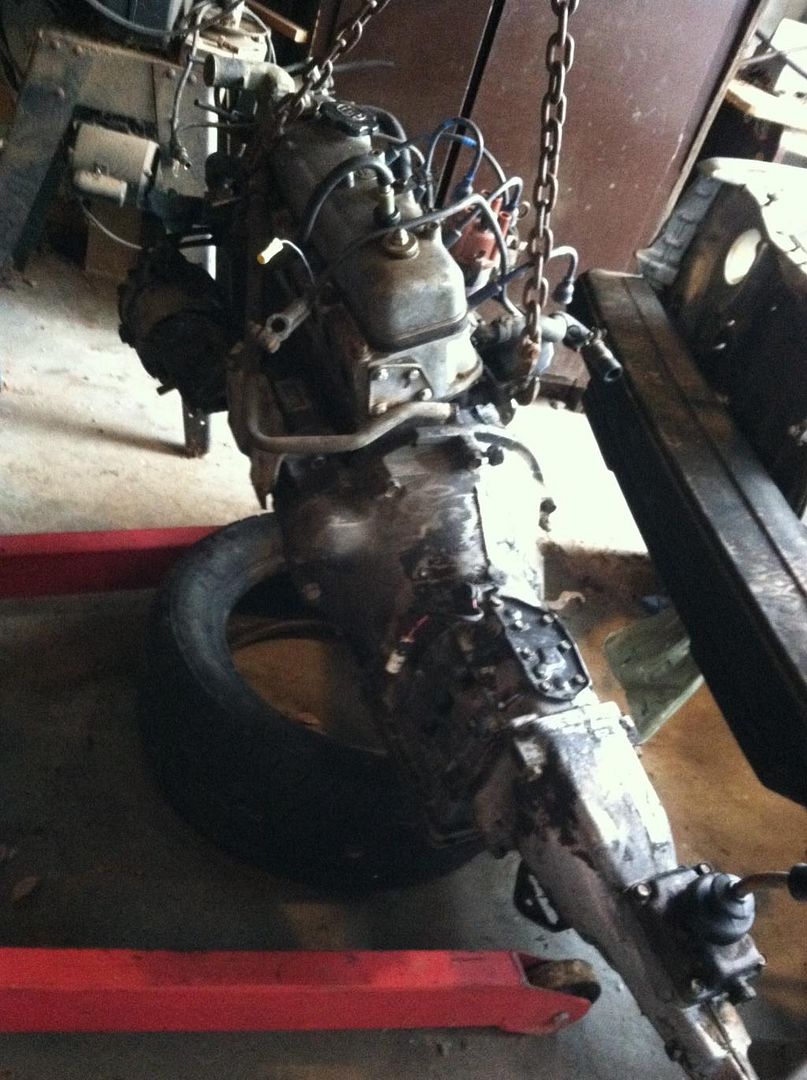 Bad clutch. The bad engine had a pretty decent clutch on it so I used that.
Ready for engine.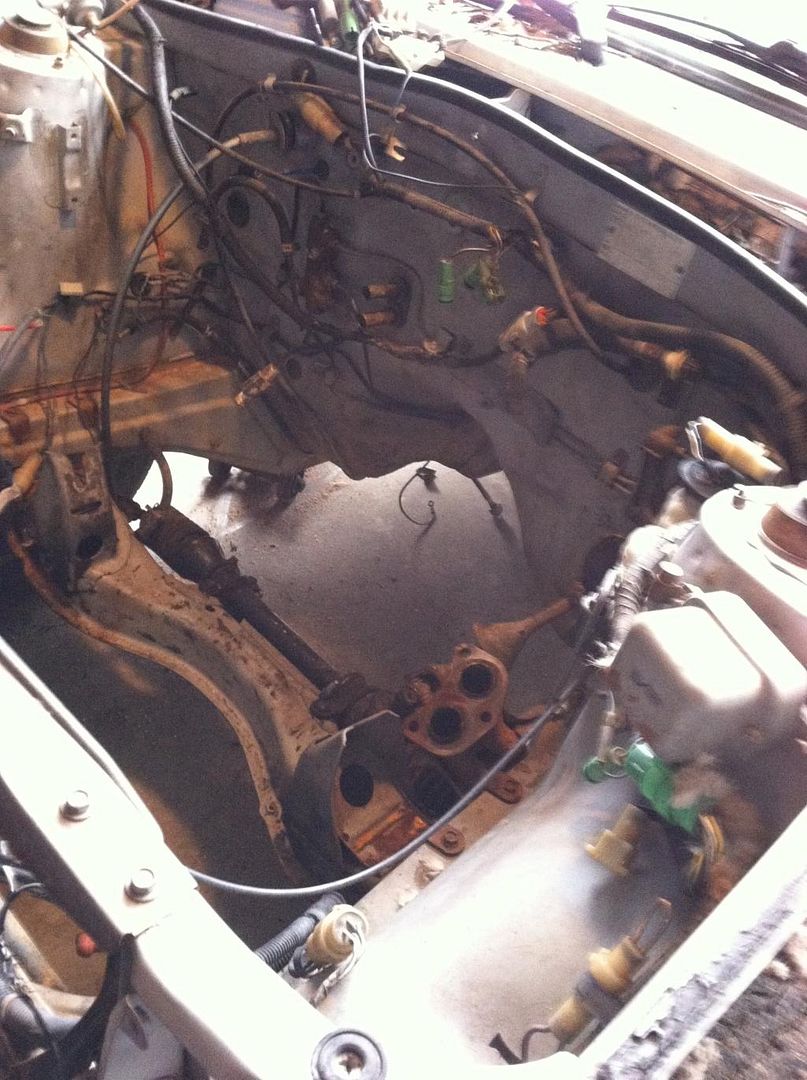 Back in!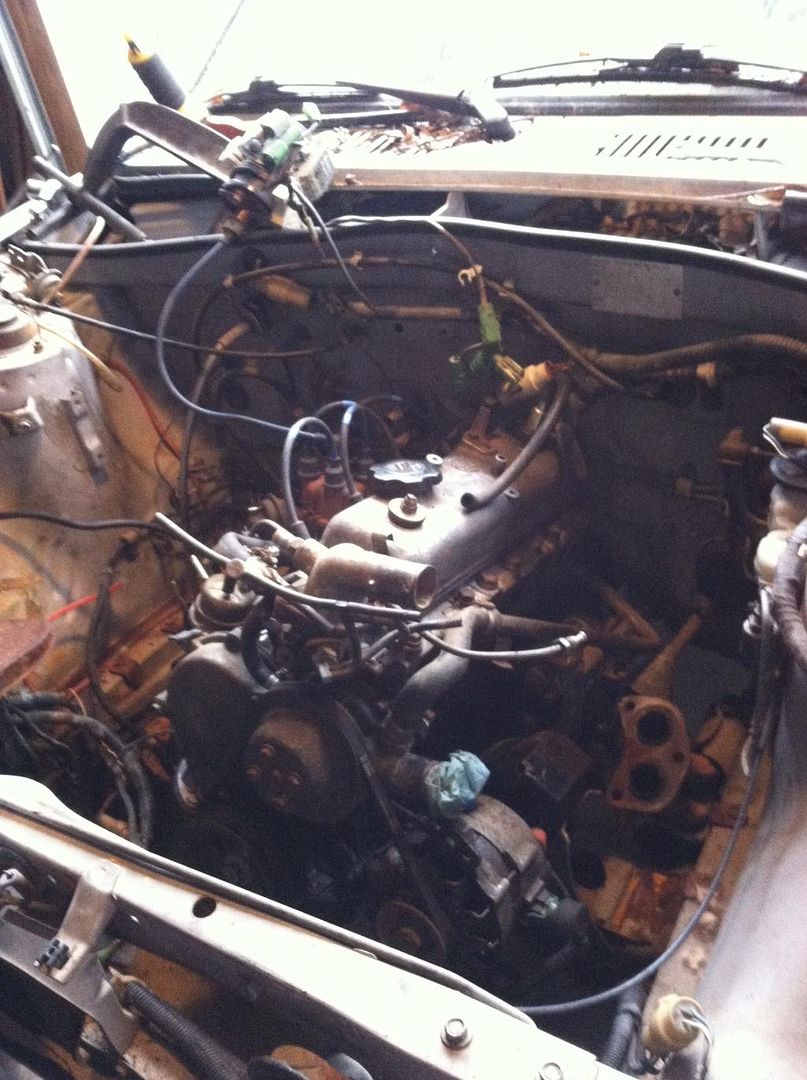 More progress.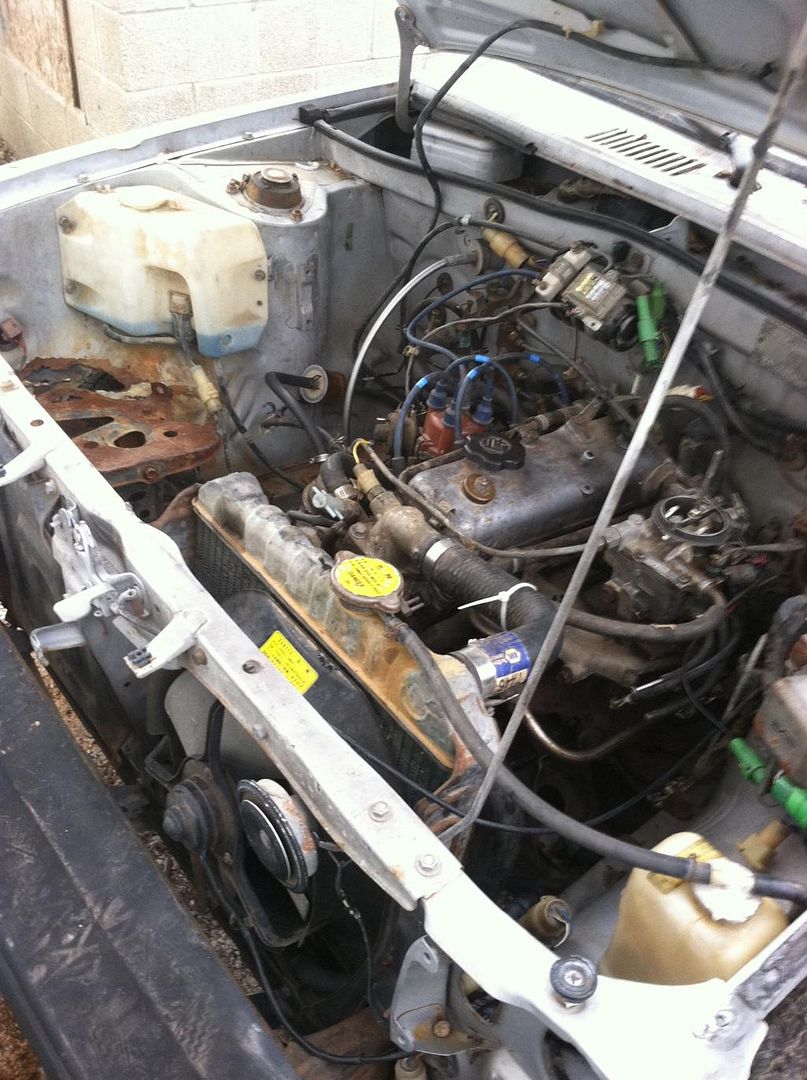 Ran out of gas one day... :disappoin
The bad car has been stripped (This is around when I decided to buy my brother out of this deal.) So now this is 100% my project.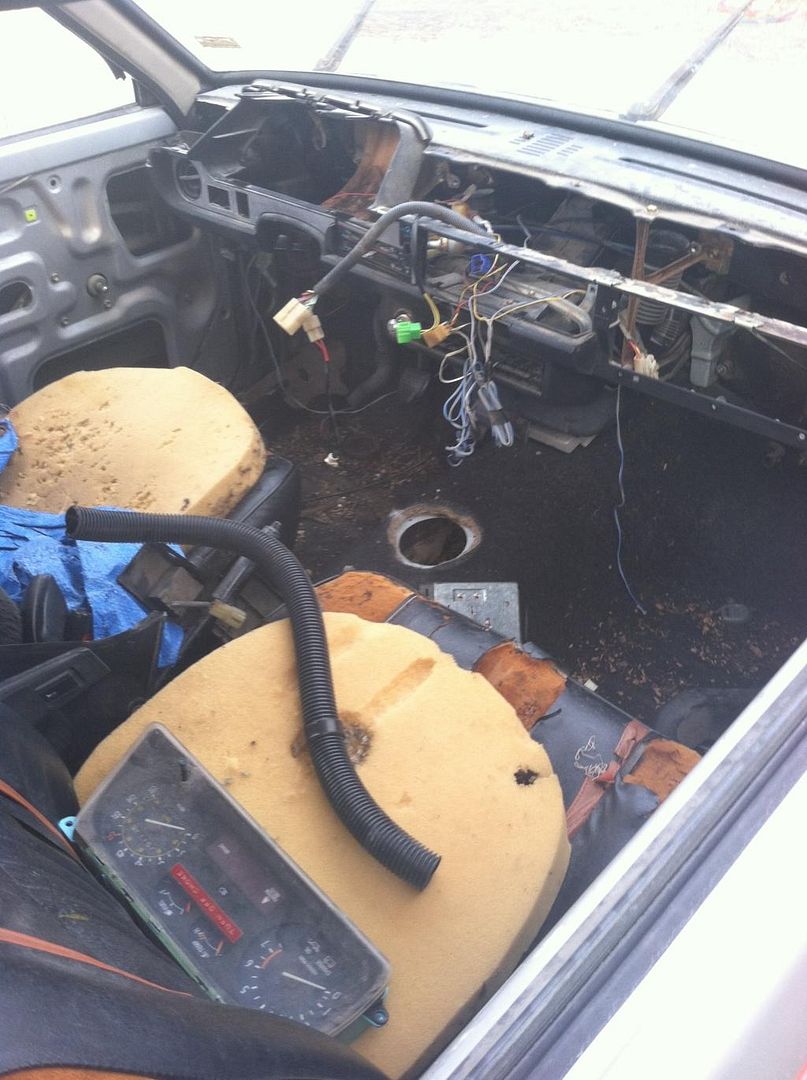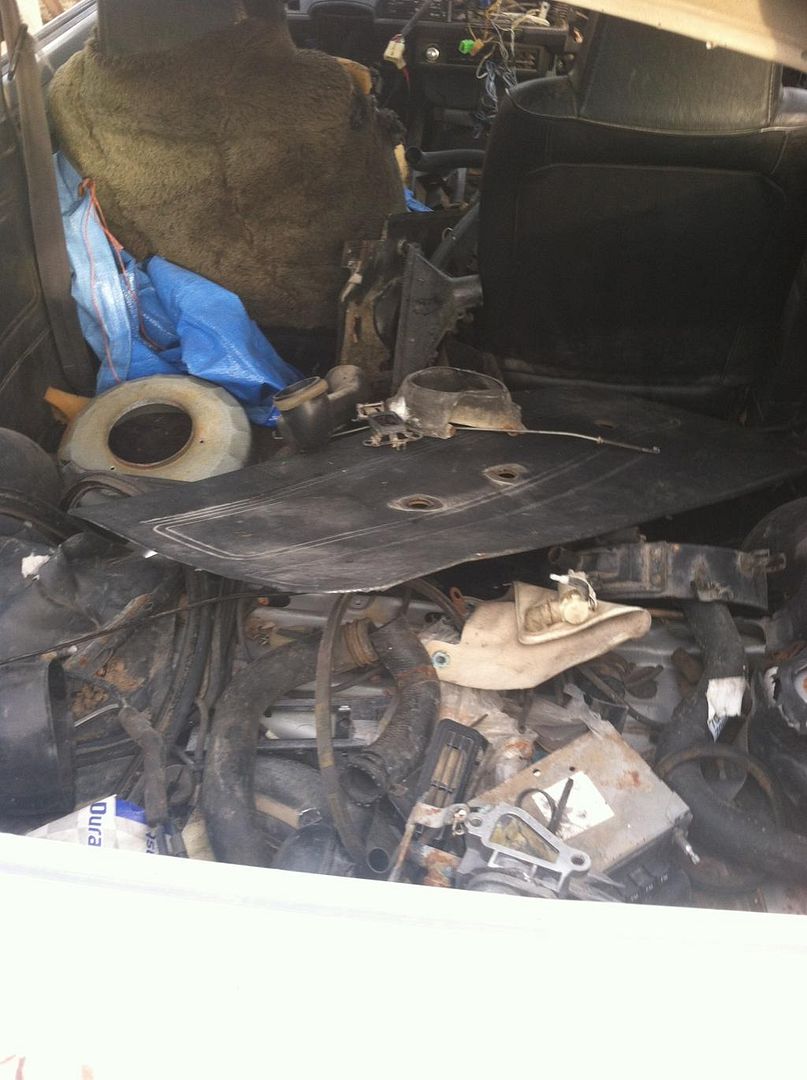 Fixed the fender.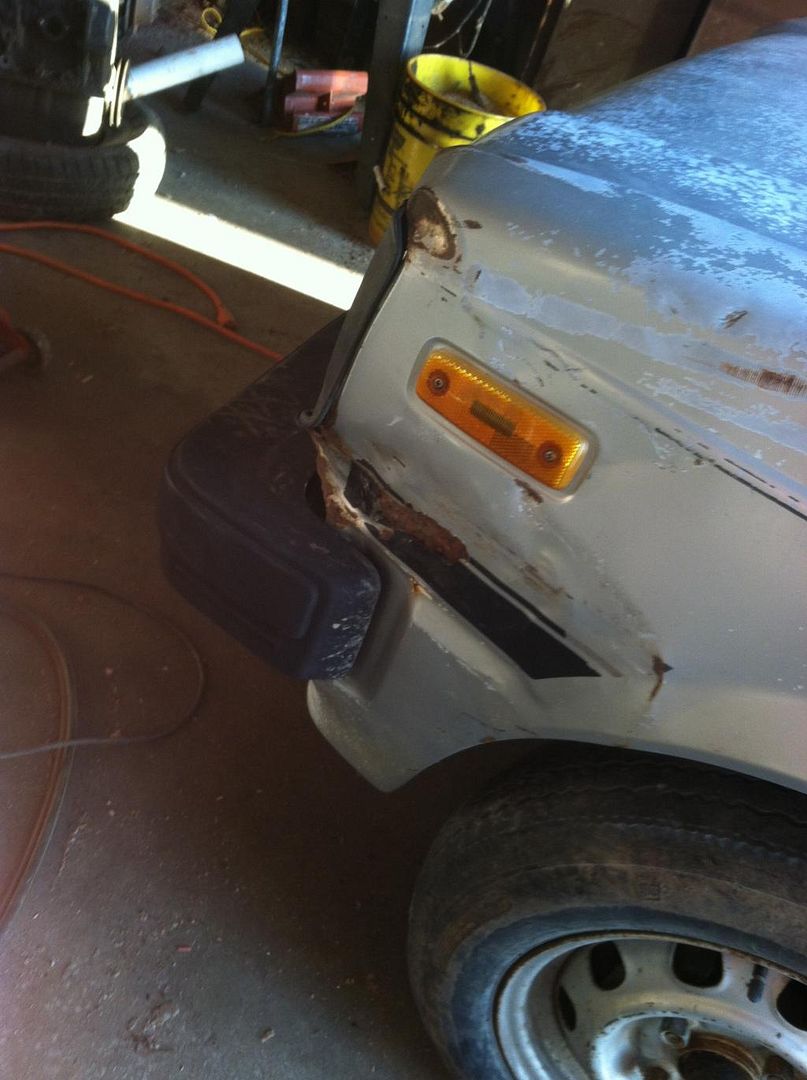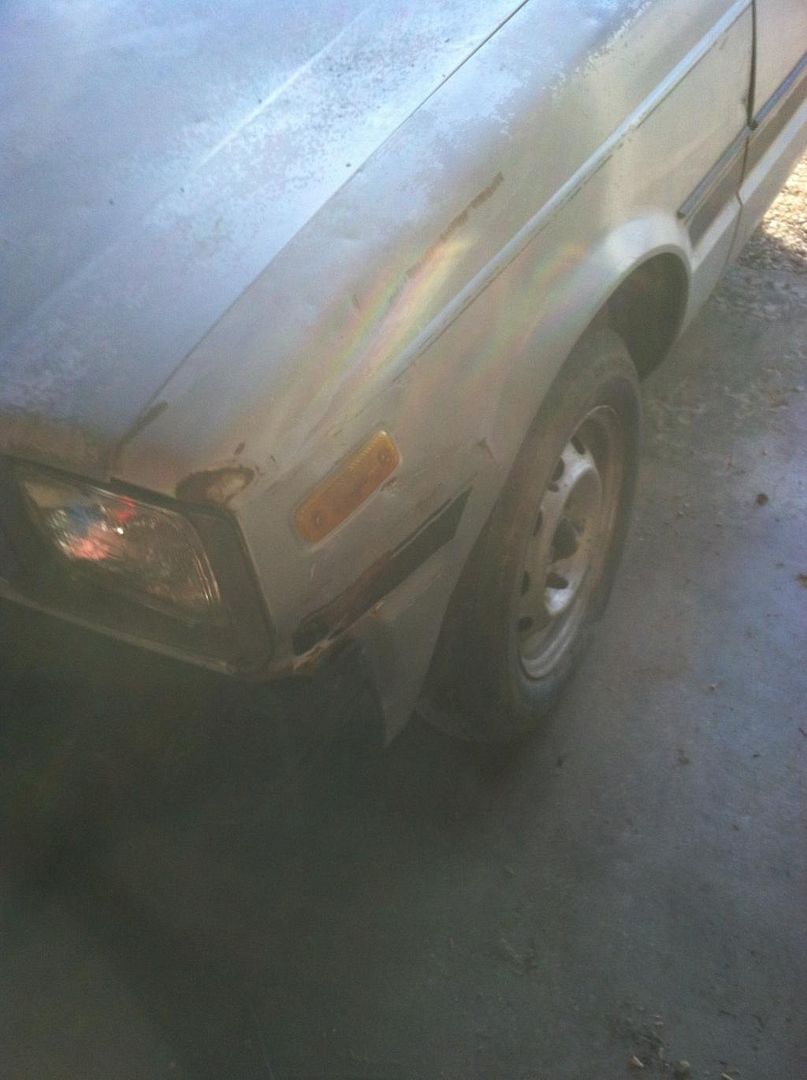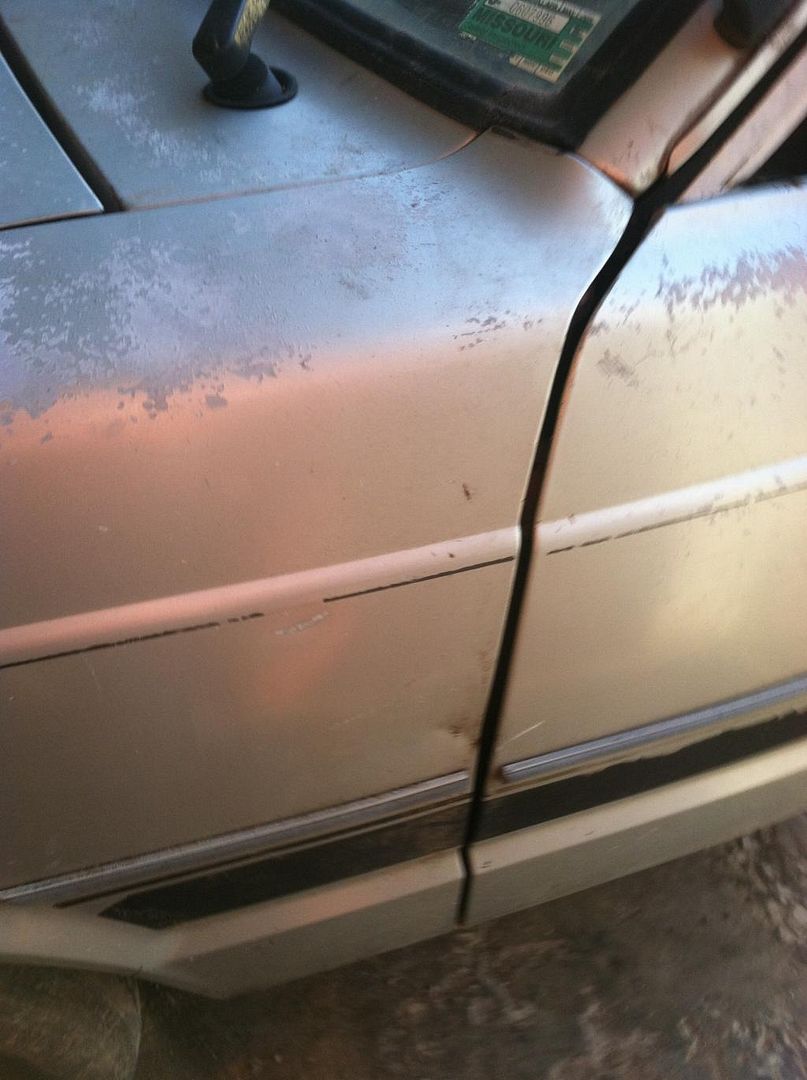 Hopefully I will have the car driving and legal within a couple weeks.
Also got all the taillights working the way they should. Only problem I'm having with rear wiring is that the fuel tank sender isn't reading.
Once I got the fender back on I thought I was really close to finishing the car, I took the car for a drive and found the heater core was leaking. Had to tear the dash apart again. Ugh. 2-13-15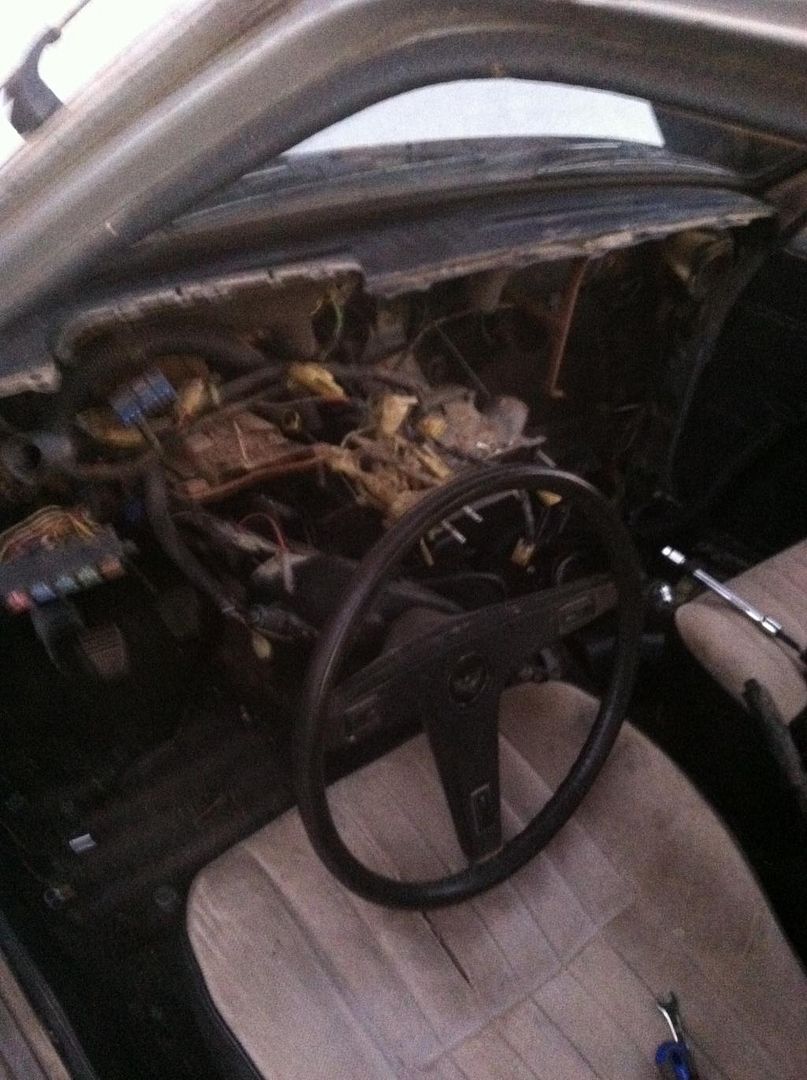 We got a bunch of snow and I had a little fun in it with the Starlet, ended up busting the exhaust off. From the cat all the way back; it was rotten at the joint and jostled free. It got caught and it looped around the axle, so I had to cut it off. SOO lucky it didn't pinch the rear brake line, it was about an inch away. Sorry I didn't take any pictures.
To remedy this I used the end muffler and just welded it to where it broke off. It comes out angled right in front of the rear tire. It'll work for now.
Anyway, got the heater core swapped, that's all good now. Put the dash back together. Fixed a couple of other little things. I went and got the title transferred from my brothers name to mine.
Also went and got inspection.
Also got insurance.
Just waiting on that title to come in the mail so I can go register and drive this car. 2-17-15
Also got this in the mail from a fellow forum user. Thanks Jolly-John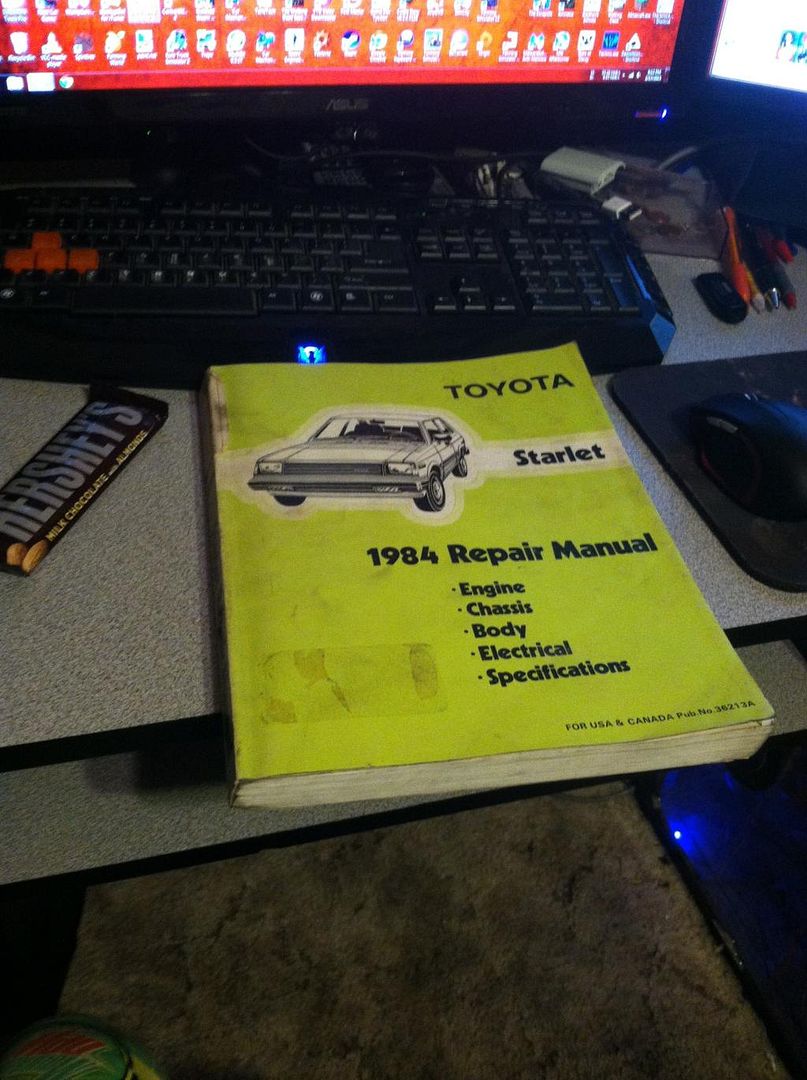 Alright, today I got the oil filter and carburetor kit. Did both today.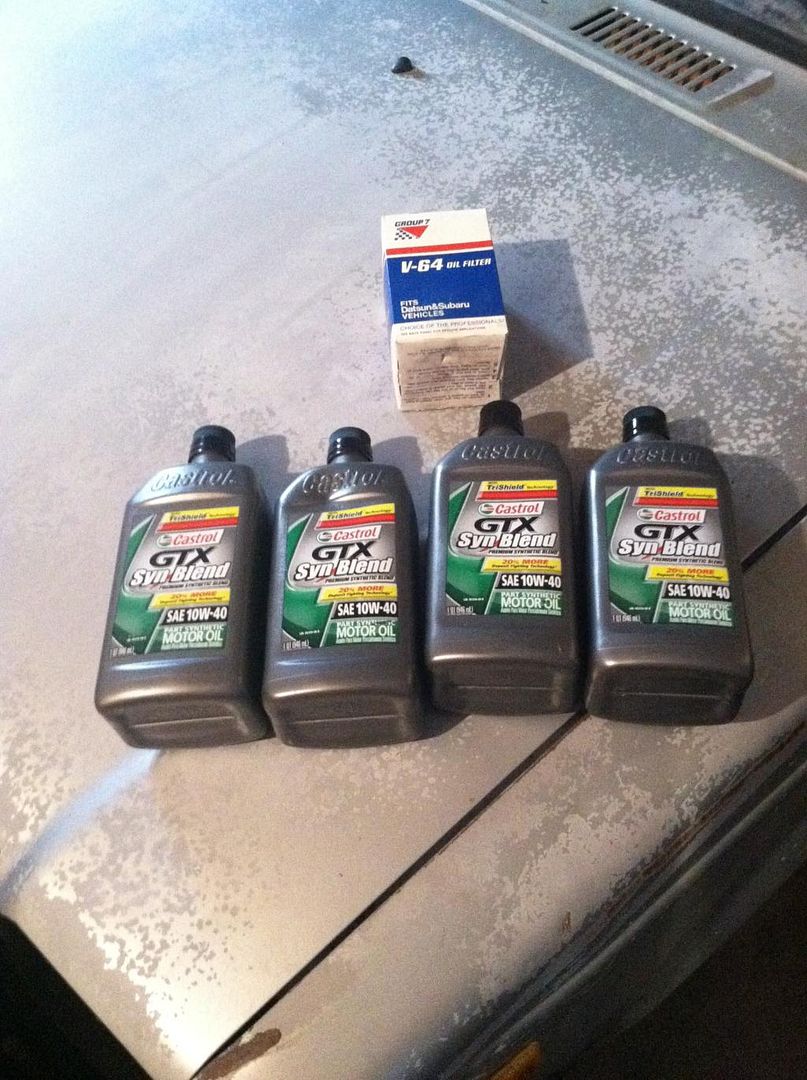 Also have some issues with the carburetor. It was my first rebuild by myself and I feel it went pretty well. (removed carb details because it was not necessary.)
Anyway that's all caught up. If you want to read more gritty details, the original posts are in my
Corolla build thread
. Starts on page 6.
Thanks for reading!