Discussion Starter
•
#1
•
I have an SE 2018. When I drive in city I get around 39-40mpg. Highway up to those numbers you see. I don't understand how because it's the basic SE trim. Not hybrid. After 30000 miles my car started becoming so much more economic. I floor it way too often and those numbers look like 39-40mpg. In city I've dropped 31-34mpg but because I was hammering that pedal.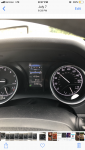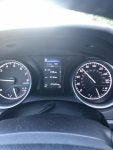 I'm planning to get an AEM cold air intake and I know that'll get me more MPG. Idk how much though. And I'd like to get catbacks like on the XSE.
But I wanted the XSE v6 but with this gas mileage it's hard lol. I love more power but I'm enjoying the fuel economy so much. I use premium fuel and again it's the basic SE trim. Just wanted to share the excitement lol.