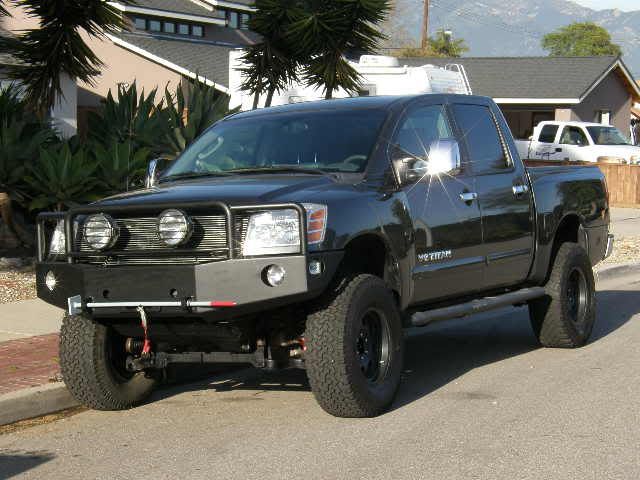 Looking at options for my 09 Limited. Need a winch and would like to keep it a little lighter if possible then the ARB I have on my 96 and certianly lighter then the Kennasaw Mountain I just got rid of.
I've looked at:
ARB - good but heavy and probably a no-go
Armorology - like some of their custom stuff. Since every-one is custom though -(I'll have to call them) - Guessing I'd probably have to drive to Colorado Springs to get any work done? But like the looks of this for a foundation...http://www.armorology.com/InTheShop20BK.jpg. Or this - but with modified brush guards: http://www.armorology.com/JM TACOMA_0490.JPG
Body Armor - sure they're nice but the style does nothing for me and the price... well - not worth the look from my perspective
Kennasaw Mountain - great quality - like on my old Titan:
But - Kennasaw doesnt' currently make anything real bitchen for a 4Runner so that's out for now.
So - the question remains - what are the options I'm missing? Does anyone make something light -yet tough enough - that looks good? I'm sure its a matter of opinion so really looking for other manufacturers - or I'll be forced to fab myself. What do you think!