Hello TN!
I purchased my first new car this week, a 2011 Toyota Camry LE with 5 miles on her. Got the 0.9% interest and a killer price, paying only $602 in interest in 5 years! So, I figure I'll celebrate by starting a mod list. :chug:
My car is light silver. It came with the lip spoiler and dealer installed fog lights (which you aren't supposed to get with LE), grey leather interior, heated seats, etc.
The mods on my radar right now:
<----Wheels---->
My car has the 16" LE wheels, which are nice enough, but really make the thing look like a grannymobile.
I love these wheels, if anyone can comment on the model they are. I Think they are MSR.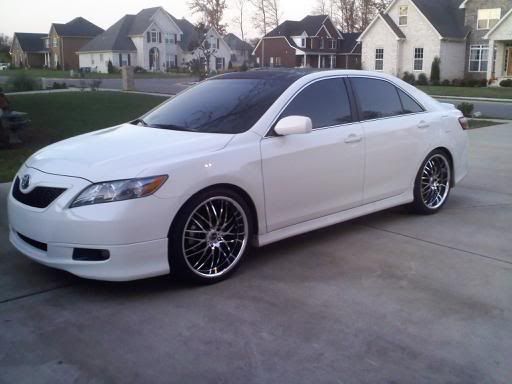 <----Ground Effects---->
Do they make anything for the '10-'11s yet? I like the look of the SE but wasn't able to find one at the dealer in the color I wanted without a sunroof. Would definitely be willing to go aftermarket. I have an account with RKSport but they're stuff doesn't advertise as going up to '11.
<----Roof Rack---->
I really like the one Kenny has on here. Would this be a Yakima? Can anyone tell me where I can buy it?

<----Head Unit---->
Don't see how you can go wrong with this one...
http://www.toyotanation.com/forum/showthread.php?t=355317
Any thoughts?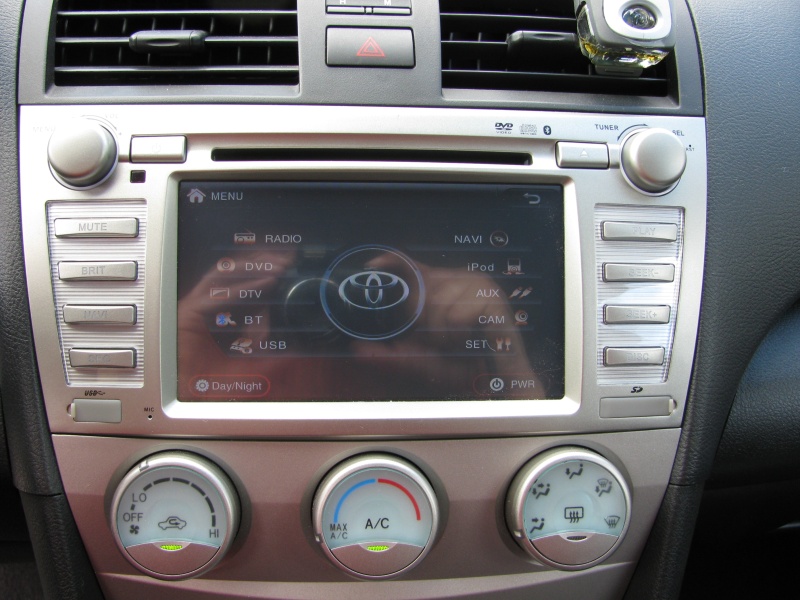 Thanks in advance for any guidance you guys can give. Will post pics soon!