Ok. So with 90k miles on th clock I figured it was time to get the "lifetime" factory fill WS fluid out. Or half of it atleast. The U660E trans is very finicky when it comes to being filled and shift performance will suffer if you under fill or overfill by even the littlest amount. It's a very in depth procedure. Before you begin to drain the fluid by pulling the pan, you need to be sure that the trans is at ambient air temperature by using a Toyota tech stream or another scan tool that allows you to monitor trans fluid temp. You have to disconnect the driver side trans mount out and jack the trans up a bit to get at one of the bolts on the trans pan. Drain the fluid. Clean the inside of the pan, and pan magnets out. Then bolt everything back up (torque to 62inch lbs) and add about 3 quarts of Toyota WS fluid with a pump through the fill hole. Start the engine
slowly shift the trans from park to drive and back to park to circulate the trans fluid throughout the trans.
After that watch trans temp. Once it's between 103-113 degrees you open up the overflow plug and alow the fluid to drain untill it slows to a trickle. Or if there is no trickle add fluid untill it does trickle. Then put the overflow plug back in and give the trans another little squirt of fluid. All while engine is still running. Anyhow here are some pics
My 90k mile fluid on the left vs new WS fluid on right
Trans pan dropped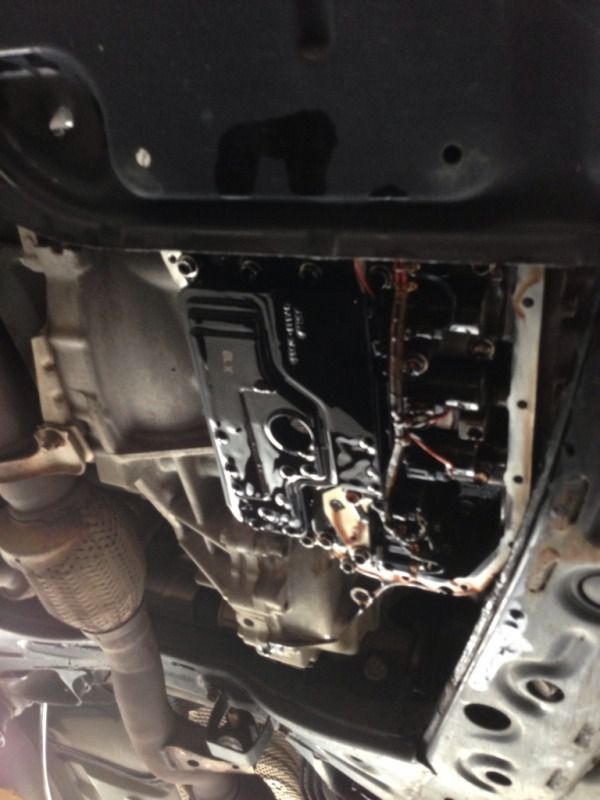 Fill plug on side of trans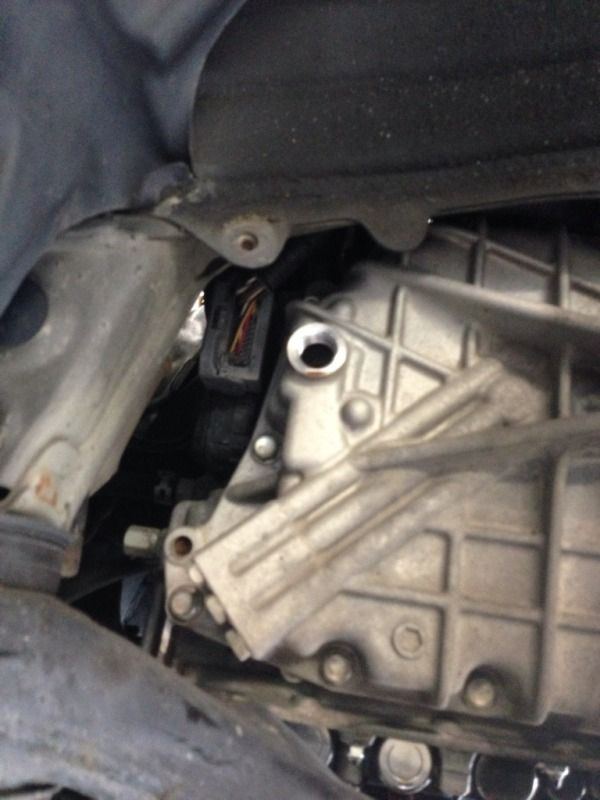 Trans pan after being cleaned. Notice 2 magnets.