I didn't see a tutorial for it, here's a quick tutorial. Most of it is common sense, so I didn't see the need to post the additional info.
Changing the gear oil in a manual transmission is relatively simple. You'll need the folowing tools:
Jack & jack stands
Wheel chocks for the rear wheels
A single ramp if you have them (you'll need it)
24 mm Socket (to remove the drain plug)
24 mm wrench (to remove the fill plug, though you can do it with a socket)
A pick or flat head screw driver to pull off the plastic tabs holding the splash shield
10 mm wrench or socket to remove the two bolts that holds on the splash shield
Funnel if you don't want to use a hand pump
** Optional the same 10 mm socket or wrench will also remove the air box as well (which I did to make refilling the transmission easier)
A pan to catch the old oil
Stone or wood for additional support of the car
2.5 qt gear oil. I use Redline MT-LV oil
Redline MT-LV Oil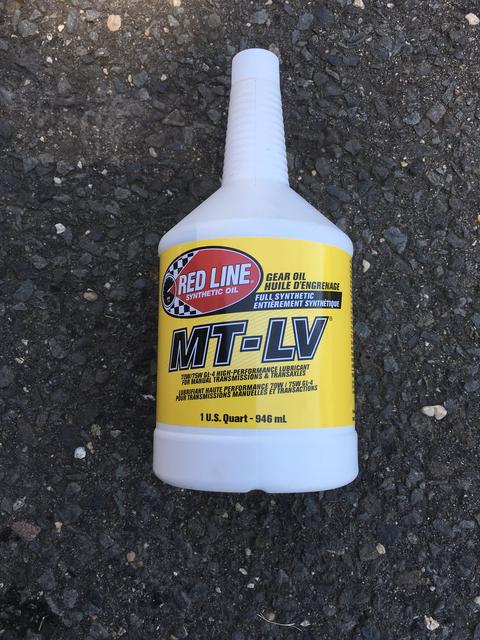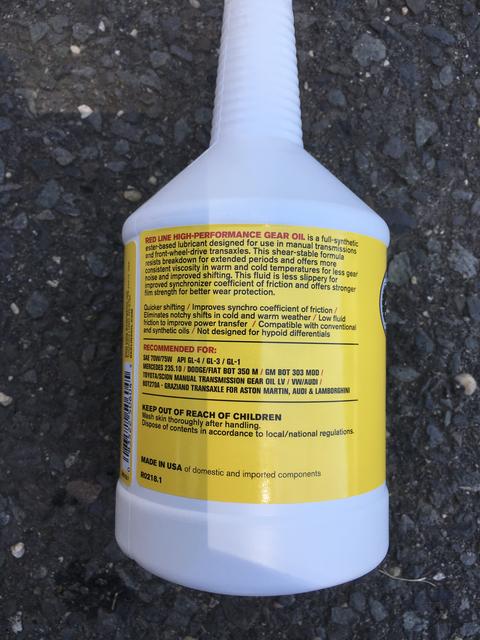 You need the single ramp because once you remove the drain bolt, the fluid doesn't come out. Why is this? I have no idea. My driveway is level, but I found getting the car higher on the passenger side and minimially jacking the car up on the driver side, the oil finally flowed out.
The drain plug is quite obvious once you remove the lower driver side splash shield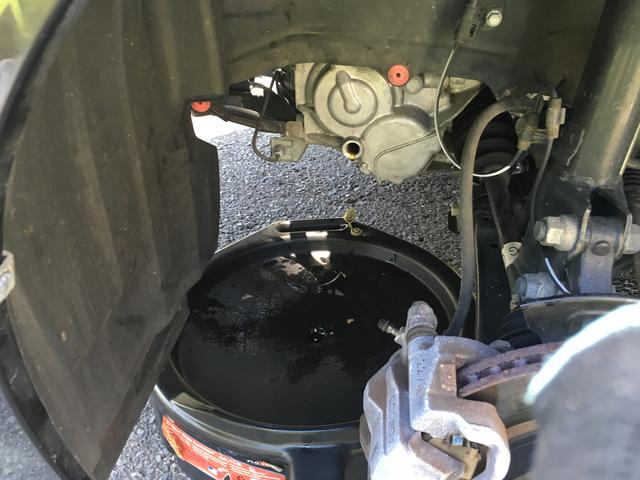 The fill plug is located here (it's the to the right of the funnel extension):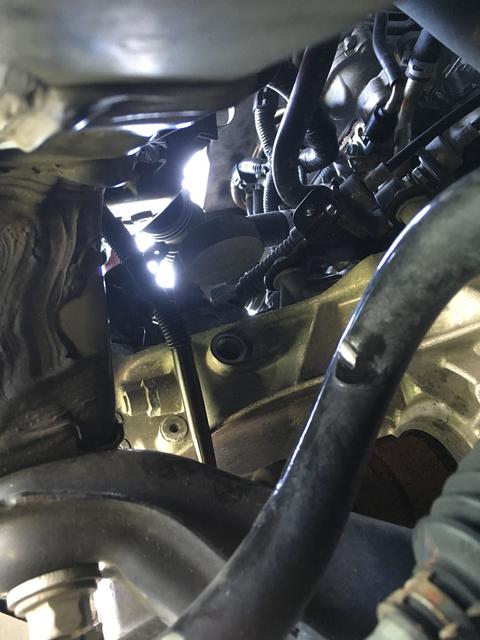 Another view from the top. I removed the air box to insert my funnel. At the end of the funnel is where the fill hole is. My advice is to put the extension on an angle so that the oil doesn't flow out when refilling the transmission.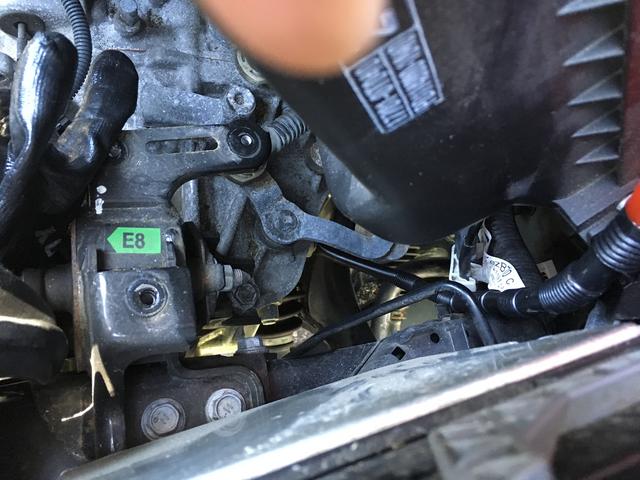 Another angle from a slight distance:
Clean up any spilled oil, then put the car back together, you can take the used oil to any facility that accepts used oil. Autozone and Advance Auto definitely does.