In chasing my no power problem, pulled codes and got code 51.
AC is not on, manual transmission.
Pulled efi fuse (twice) for about 5 minutes and code does not clear.
Anyone know why that happens?
Well I think it is because the throttle position switch was way out of adjustment (and has been unless something changed internally to switch).
Adjusted to specs (3 pin).
Trying to test the tps, 2.0l, the connector does not want to pull off.
Don't want to crack it.
Any tips?
Well got it off and there is a spring clip.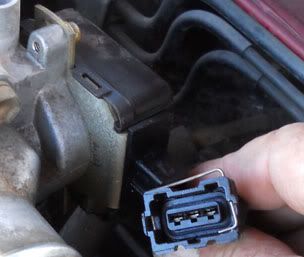 Thanks