Okay I finally got the funds to finish off my Sound Set-Up. I added the Alpine MRP-M500 Amp (500w) and the Alpine Type-R 12" sub. I relocated my first amp to the trunk and had
Custom
Sounds make a custom box to display the Sub, and both amps. I know some of you are going to think it took up to much space! (exactly what i thought) But it needed a certain amount of air space for the sub to make it sound its best. Also I rarely use my trunk and I can still access my spare tire!
I really love what they did with it! Here are the pics!
Alpine Type-R 12" Sub
What powers it?
The Set-Up!
Day Shot:
Here is a night shot, but it doesn't do justice on how the lights look at nice. Later on I am gonna change the light to a LED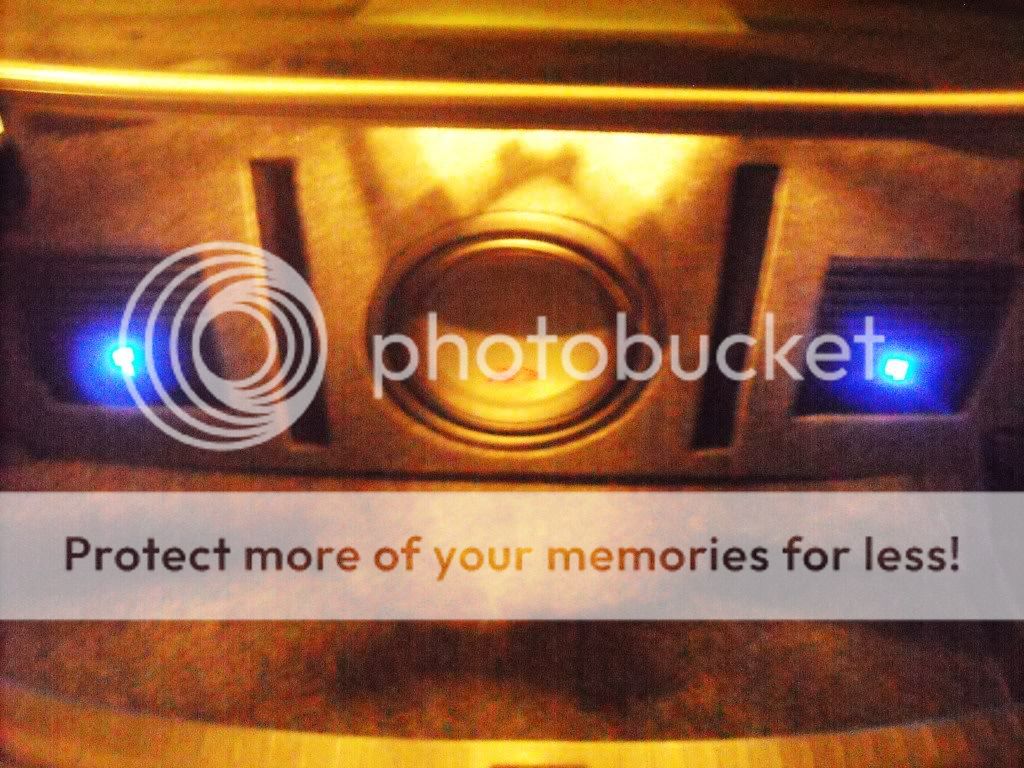 They had to custom cut the top of the panel so the trunk can still close
Added a bit of color to the engine bay!
I'll get a better shot so you can see the back of the car w/ the trunk open, so you can get a full idea of how it looks.
Planning on getting a bass knob installed or should I replace the OEM h/u?
Opinions? Thoughts?