Discussion Starter
·
#1
·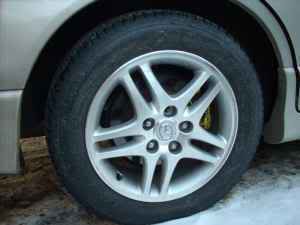 I am wondering if these rims off a 1999 Mazda Millenia will work on my 2001 Camry 4cyl.
My stock tire size is 205/65-15.
Mazda size is 215/55 16.
Is this going to make any difference on my odometer or speedometer?
Will the offset of these rims work on mine. I compared 2 aftermarket wheel on tire rack. One for the Mazda and one for a Solara. Mazda and Solara have the same bolt pattern I am pretty sure (5x114). Offset for the Mazda was 48mm and 40mm for the Solara.
Please help me out. Is there anything I should be worred about when buying used alloy rims and tires?