So I finally got to go home and take a much needed brake from college studies. Taking advantage of the time I decided to do my next mod: blacked out emblems. Ive always hated chrome; Im just not a fan, get over it. The black on white is a killer look in my opinion.
Anyways,
Im no technician so anything that is about to be said should not be taken as the ONLY answer to a problem. Im sure there are multiple ways to do this but seeing as how this is basically just painting, Im sure any way will work. Heres my way:
Supplies: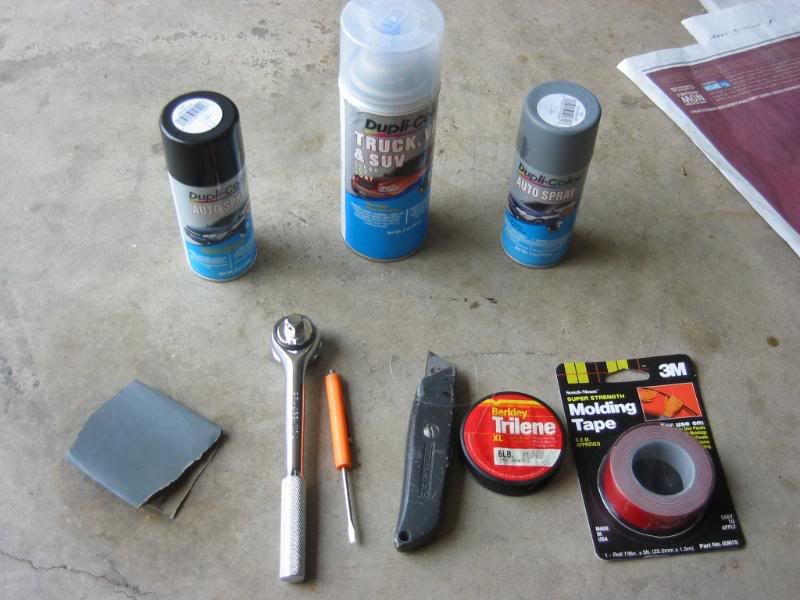 The main ingrediants, minus a few like car wax, hair dry/heat gun, bottle of water, gas money ect...
Some people might find this next picture/helpful step to be too detailed and only for "noobs". Skip it if you have such feelings.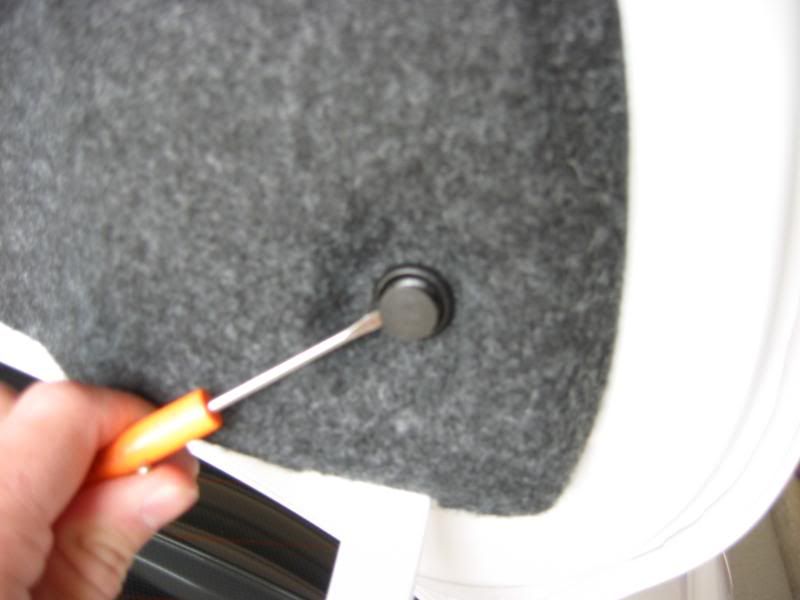 Use a small screw driver to remove the plastic tabs holding the trunks carpet lining. Simply instert and twist and they should come right off.
This should produce something like this minus the hanging lock...(this is an after picture of everything removed)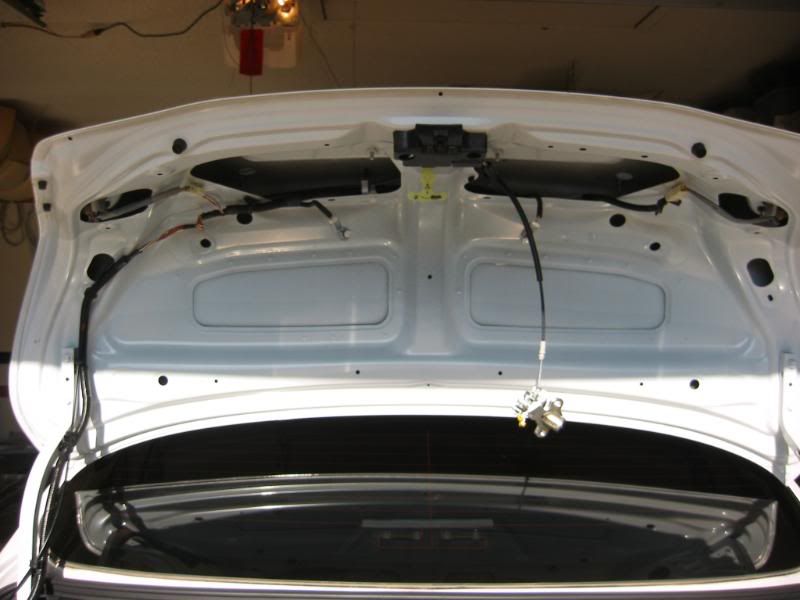 Next unscrew the bolts holding the back panel in place. There should be five, including two that hold the lock inplace. Take carful note of the two white plastic push pins as they can be easily broken when removing the panel.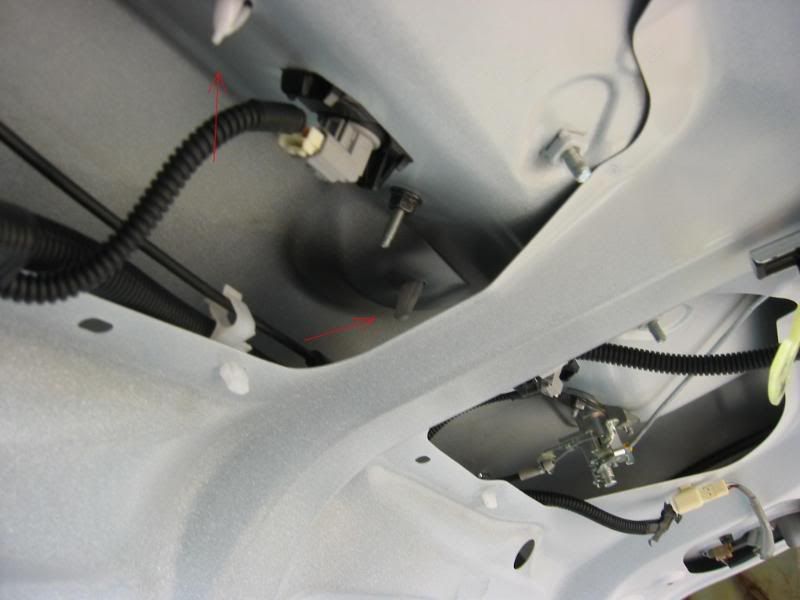 Especially watch out for the one to the right. There are two levers, one on each side. Use a wrintch of some kind to pinch them together, or simply break it like I did and purchase a new one at the dealer...Go with the first suggestion due to that push pin costing me $4 at the stealership :disappoin
The lock is fairly simple to take off. Pull the yellow tab away from the bar and pull the lock out.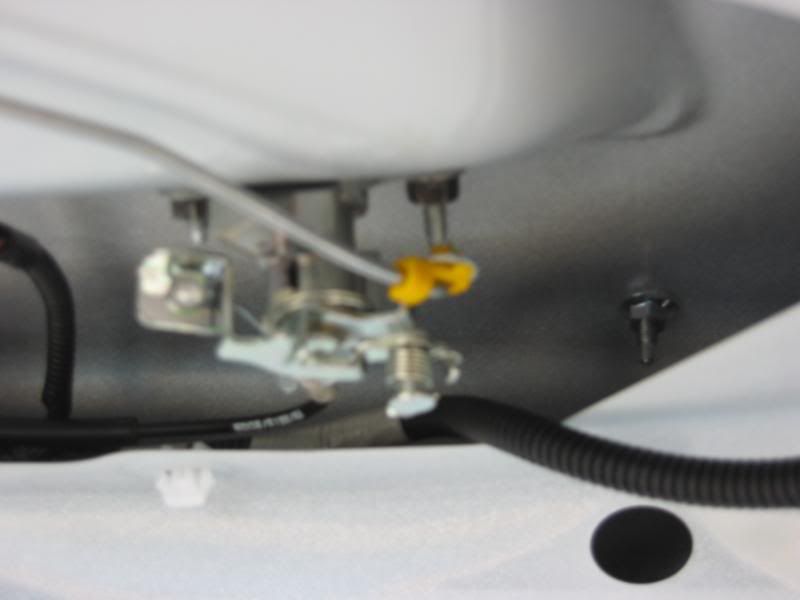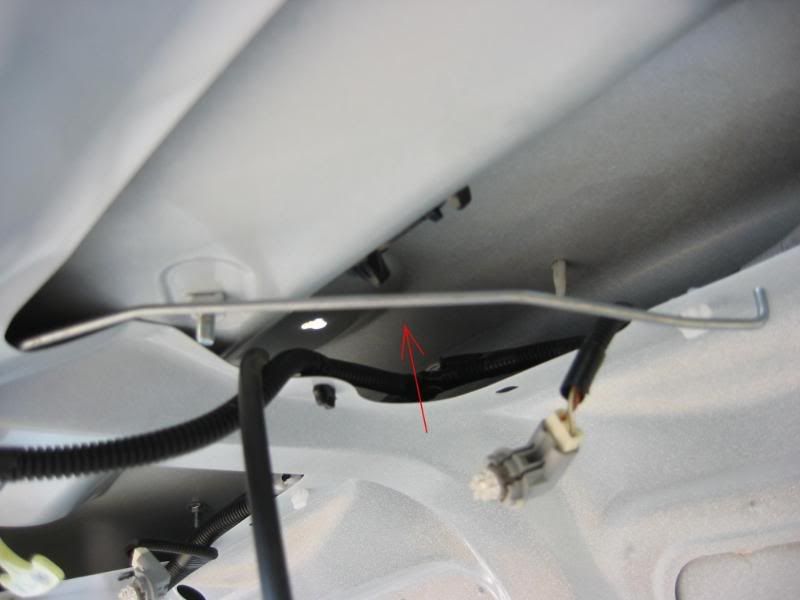 The bar above will more than likely slide down behind the metal liner if you close the trunk. Dont panic, it hasnt left you forever, reach back there and pull it out when you are ready to reassemble.
!!!TAKE NOTE OF HOW THE BAR WAS CONNECTED TO THE LOCK!!!
Otherwise you will scratch your head for 5min trying to figure out why youre trunk release in the cabin does not work.
Next remove the emblem from the back pannel using a heatgun, exacto knife or fishing line. Any combination of those work aswell.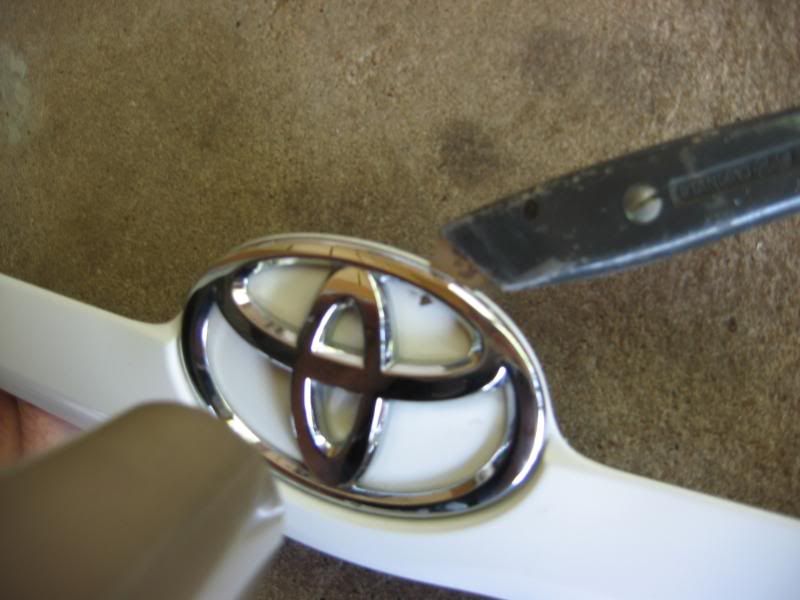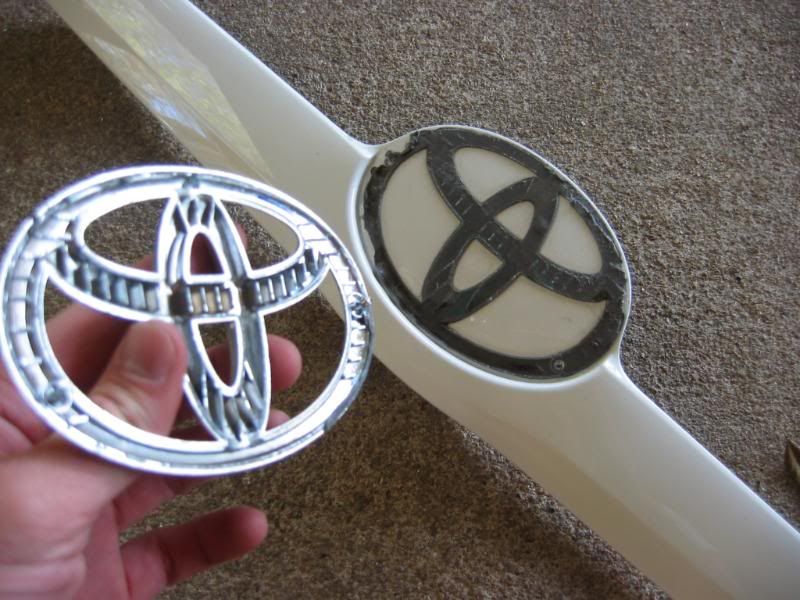 WD-40 takes off any residue very nicely.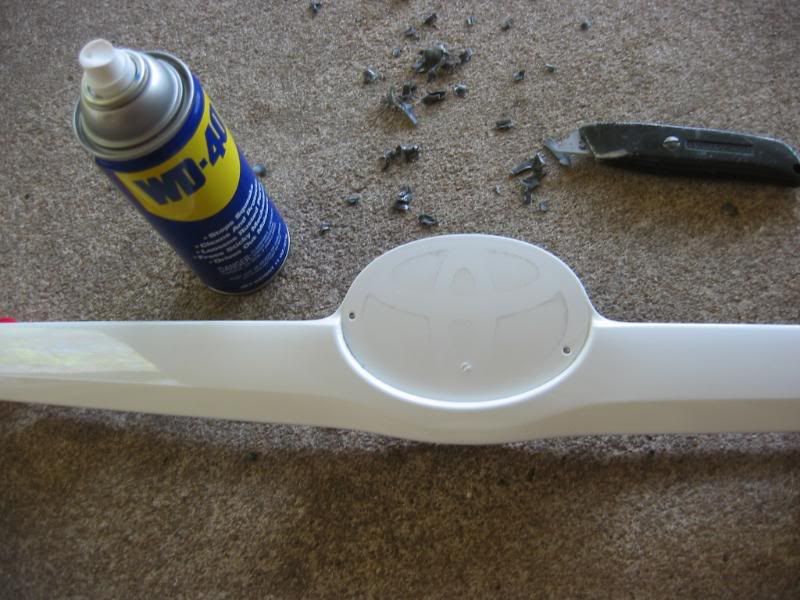 Use some fine grain and large grain sandpaper to remove all that nasty chrome.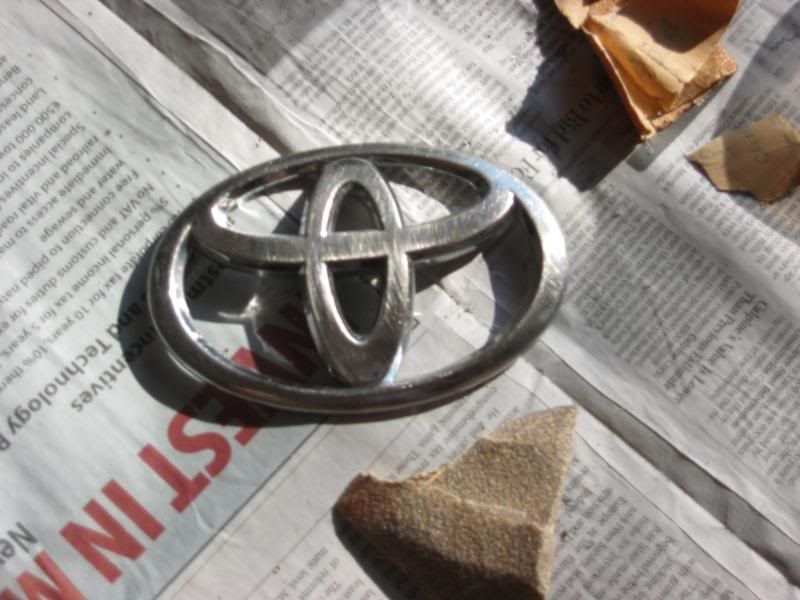 Its looking better already!
I applied one layer of primer, re-sanded, then applied another two layers of primer.