I figured I'd do something useful, so here's a DIY on changing the front brake pads on a Gen3 V6.
Before work: Apply e-brake, jack up frontend, support it with jackstands, remove the wheels, all that common sense stuff. Big tip, only do one side at a time. If you get confused, you can use the other side as a reference to how it should be.
1. Undo the upper caliper mounting bolt. The bolt itself is a 14mm, and you will need to hold the part it screws into still to keep it from spinning with the bolt. I used a small vise-grips because all of our wrenches were too wide to fit in the small space. Apply WD-40 or Liquid Wrench before trying to remove the bolts.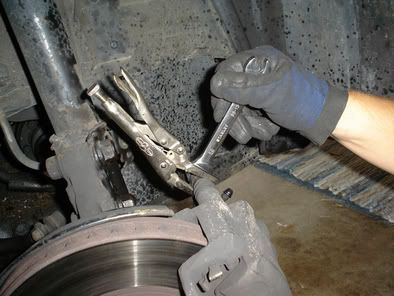 2. Undo the the lower caliper bolt in the same manner as the upper one.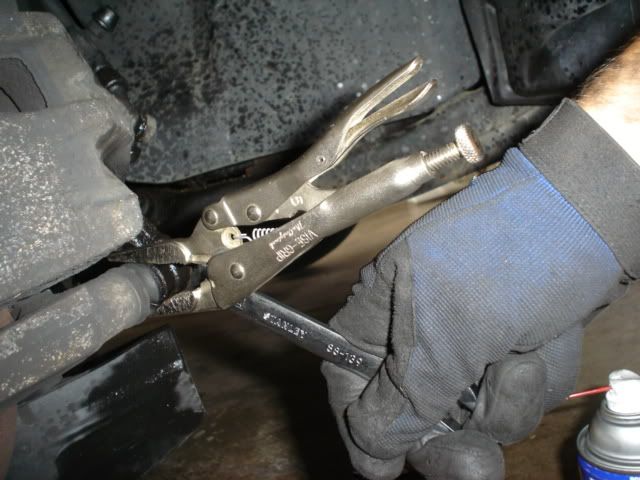 3. The caliper should be free to come off of the mounting bracket now, so remove it. Do not let it hang by the brake hose.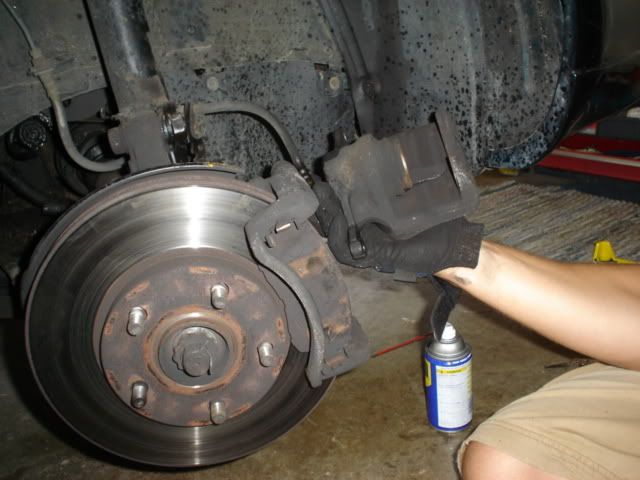 4. Your old pads should pull right out. Place one of your old pads on the inside of the caliper and use a c-clamp or similar tool to push the piston back into the caliper. If you don't do this, the caliper won't fit back on with the new pads. Remove the cap on your master cylinder for this step so that you don't build up pressure when you push all the fluid back into it.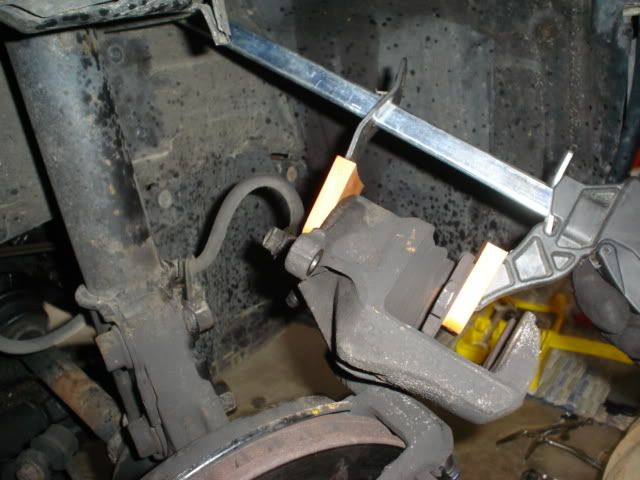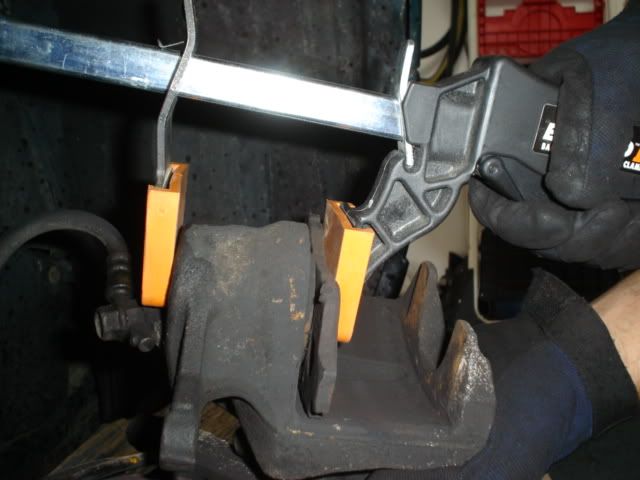 5. Put the new brake pads in where you took the old ones out... pretty easy.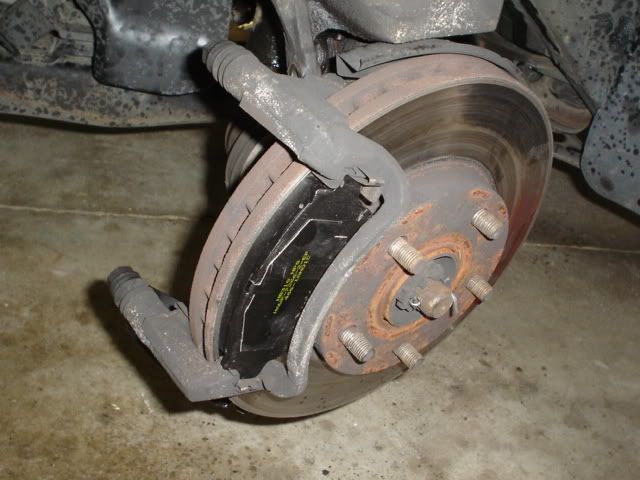 6. Put the caliper back on, bolt it all up just like you took it off, and pump the brakes to get the piston back up to the caliper. Follow the break-in instructions that came with your pads. If none came with them, search online and you should be able to find some. :thumbup: :thumbup:
Here's my old TRD pads... pretty damn worn.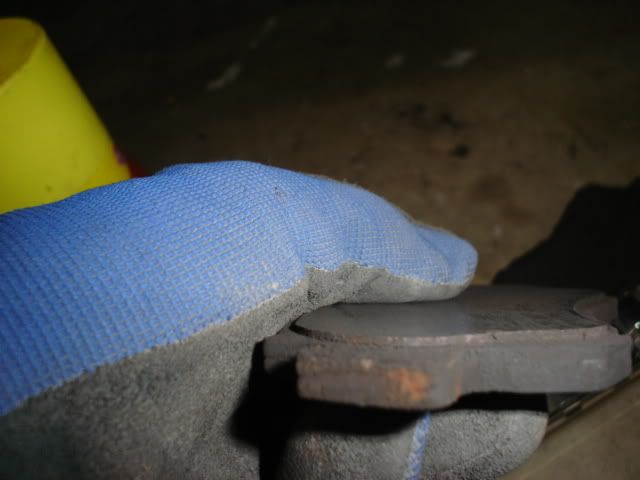 And the old TRDs compared to the new Hawk HPS pads