OK, so this last weekend, I decided to take a chance and try some gas shock dampers from the trunk of a "2000"? Ford Taurus GL. (It may not have been a taurus, but that's what father-in-law thinks it was, if/when we confirm this, I will update.)
NOT THE ACTUAL CAR, JUST GOOGLE IMAGE OF TRUNK DAMPERS
Sorry I didn't take better notes, or any for that matter... didn't even think of a DIY. So here is my best attempt per request...
1. Remove dampers from previous car. (Step 2 done already)
2. Clear all stock brackets from damper (used Roto-Zip tool and ground down the back of the peg holding the bracket onto the damper)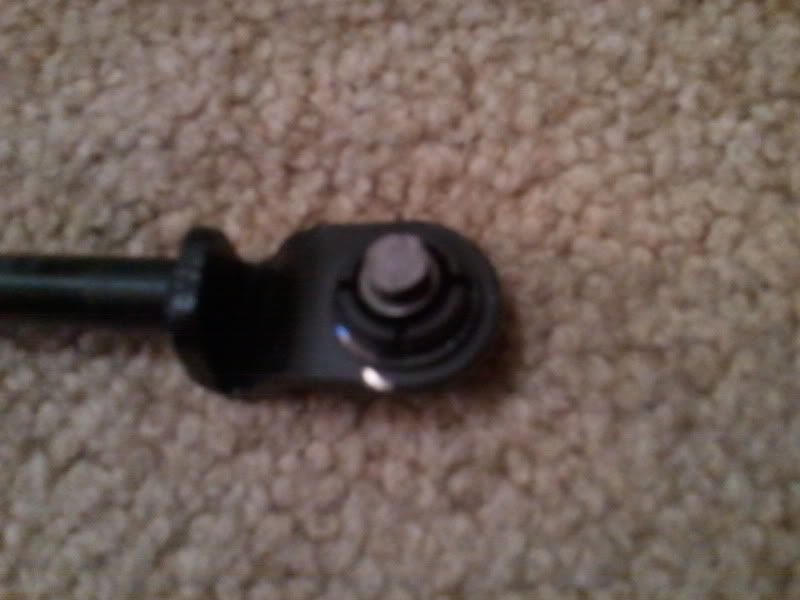 3. Hold damper into place (skinny side down!) to get an idea of the bracket you need to make. (*I found it VERY HELPFUL to look at stock pics from Sokie-Tech's that people on here have bought to replicate*)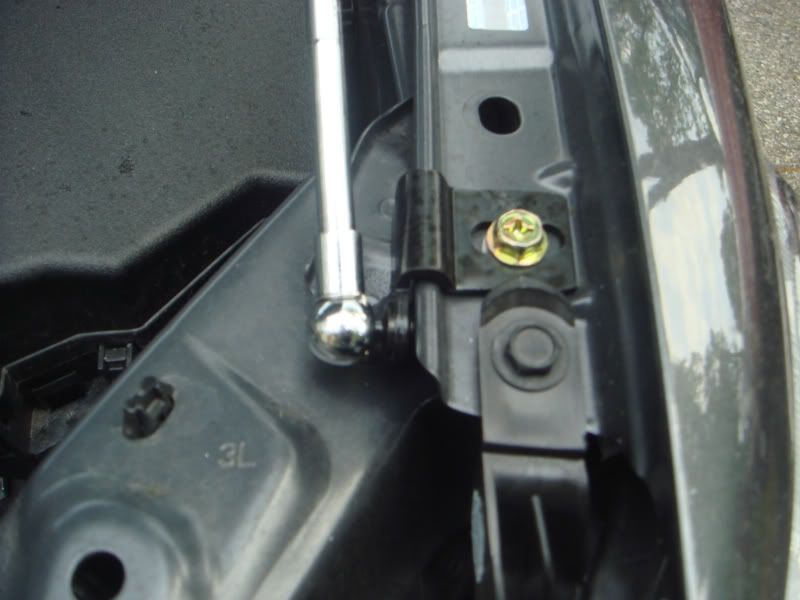 *please note, these pics are not mine, I used them as reference and take no ownership of these. T

hank the people that posted the pics! -msncorolla422 & SuperchargedMR2
4. After finding something to use that is not impossible to shape, yet sturdy enough to keep form, I found some metal strip in the garage with pre-drilled holes every 1" or so. (Lord knows what it's called!)
[WILL INSERT PIC HERE]
5. After countless attempts, I ended up with this bracket...
[WILL INSERT MEAUSREMENTS AND MANY MORE NOTES HERE]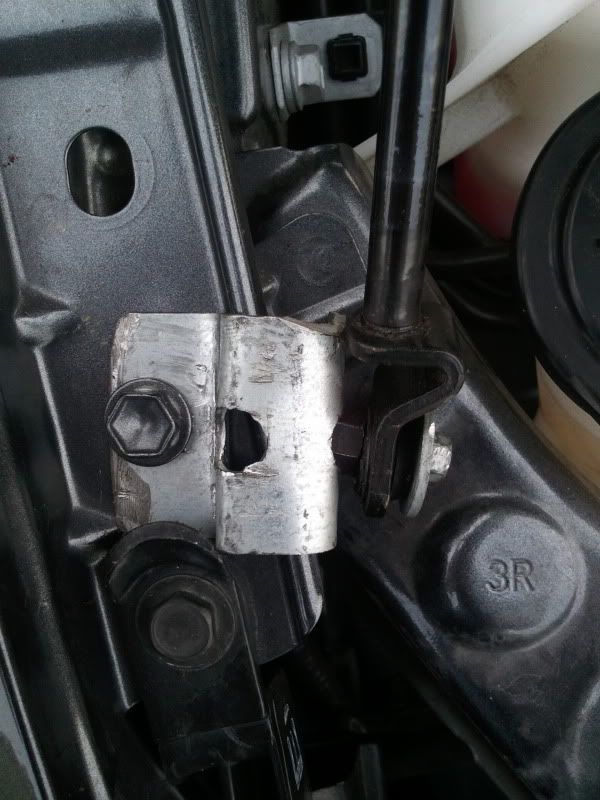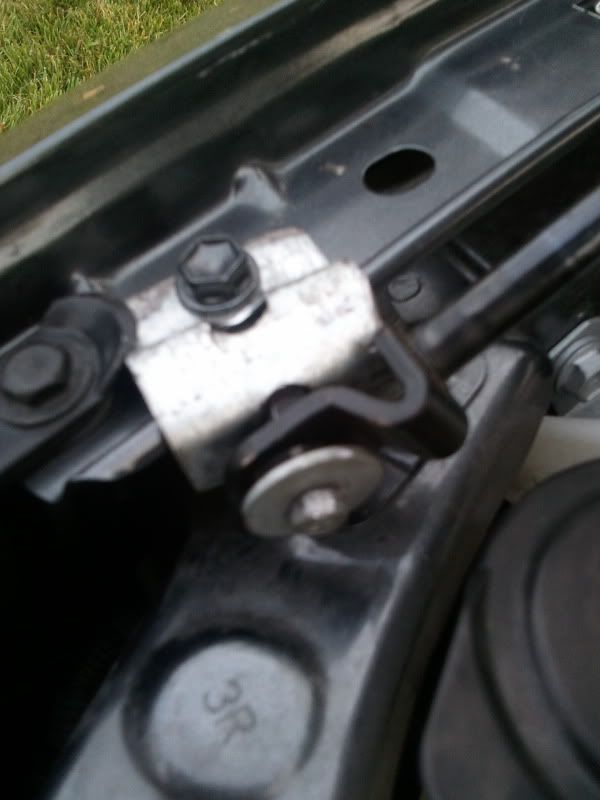 Not pretty at all, but it works and was free, lol. (I will be removing it to sand it down and paint it)
6. Now for the top braket, this took all of 5mins!
(again, does not look pretty now and pic SUCKS!)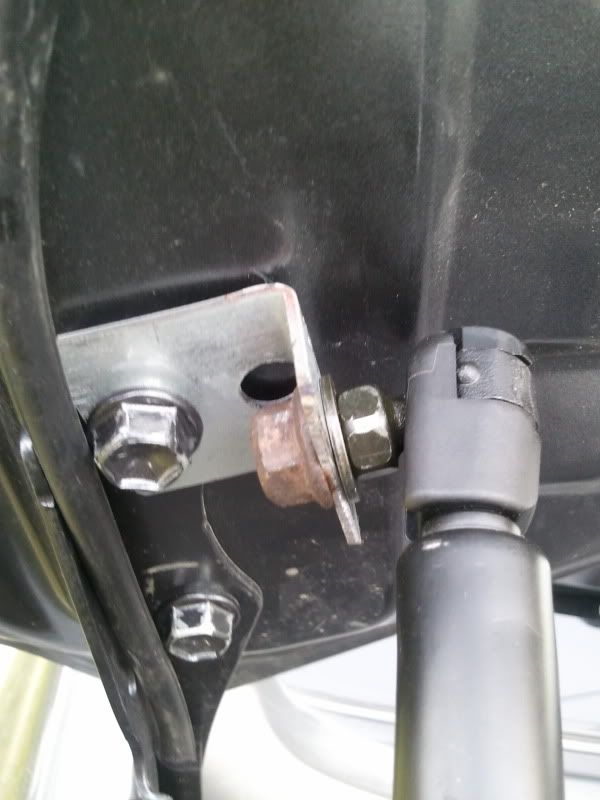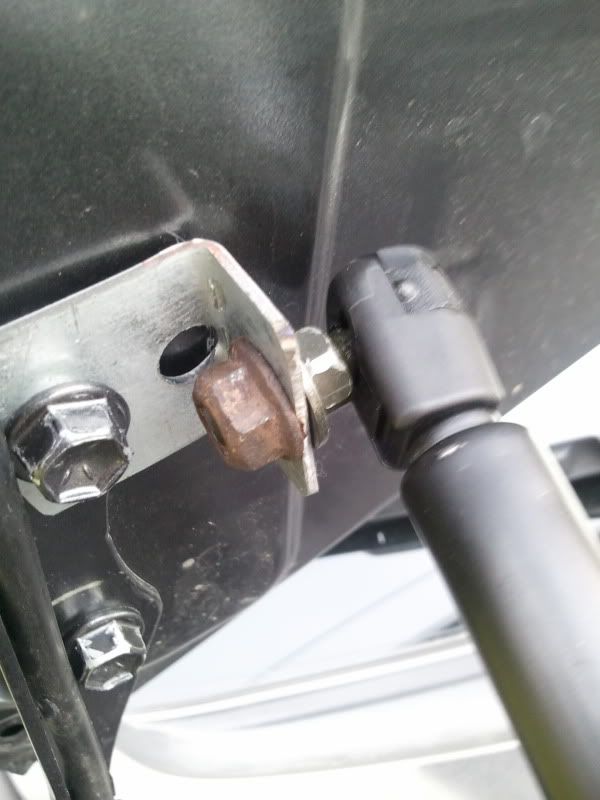 7. End results... (*YES, ONLY ONE IS NEEDED!!!!* So I do have a spare, when this one wears out!
)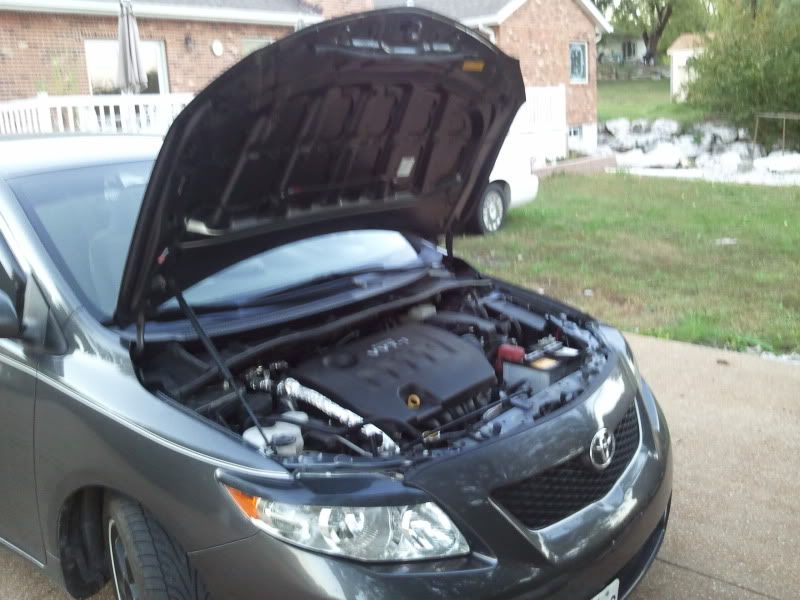 *I will be cleaning up the brackets, take better pics and more notes ASAP, but here is a start*
Please excuse the uber-cudeness!
Cost breakdown:
Junk Yard Entry Fee: $1
2 Hood Dampers: $10
Beer: $10 :facepalm:
Actual final cost: $11