1:
Remove the Radio U Trim. There are 2 clips, one seen in the picture below in red. Use a flat head screwdriver to pry it off. The picture for 2: shows better where the clips are (In
Blue
). Then unplug the bulb on the Cig Lighter, and then pull off the plastic L plug on the Cig Lighter.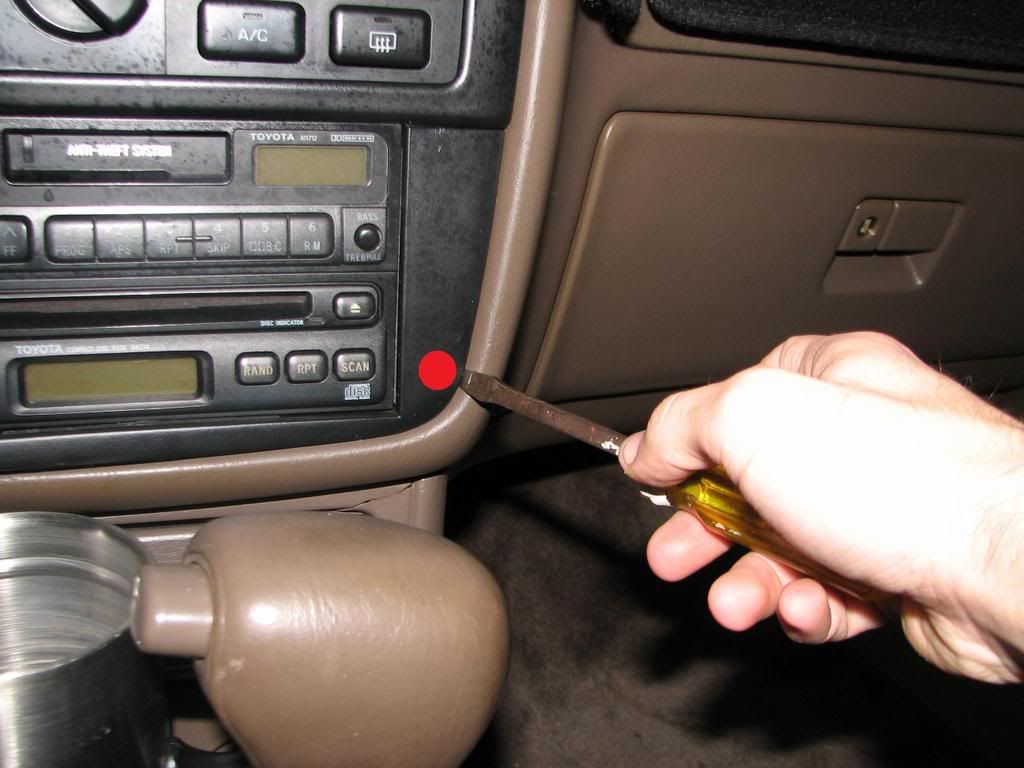 2:
Unscrew the 2 screws seen in the picture below (in
Red
).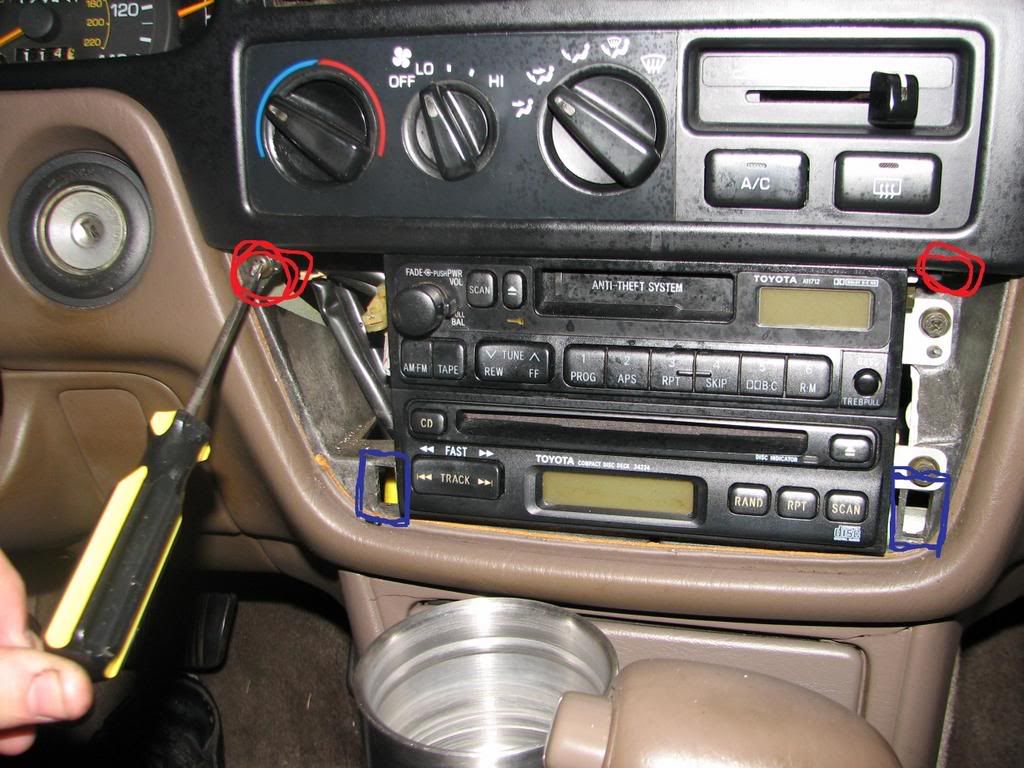 3:
Unscrew the 2 screws (In
Red
).
4:
There are several clips then holding the rest of it on. Pull it off, BUT be gentle yet firm.
5:
Unplug all the accessories (Clock and Hazard switch seen in picture). Also need to unplug the Dimmer and Mirror switch to the left of the steering wheel. Then remove the trim piece.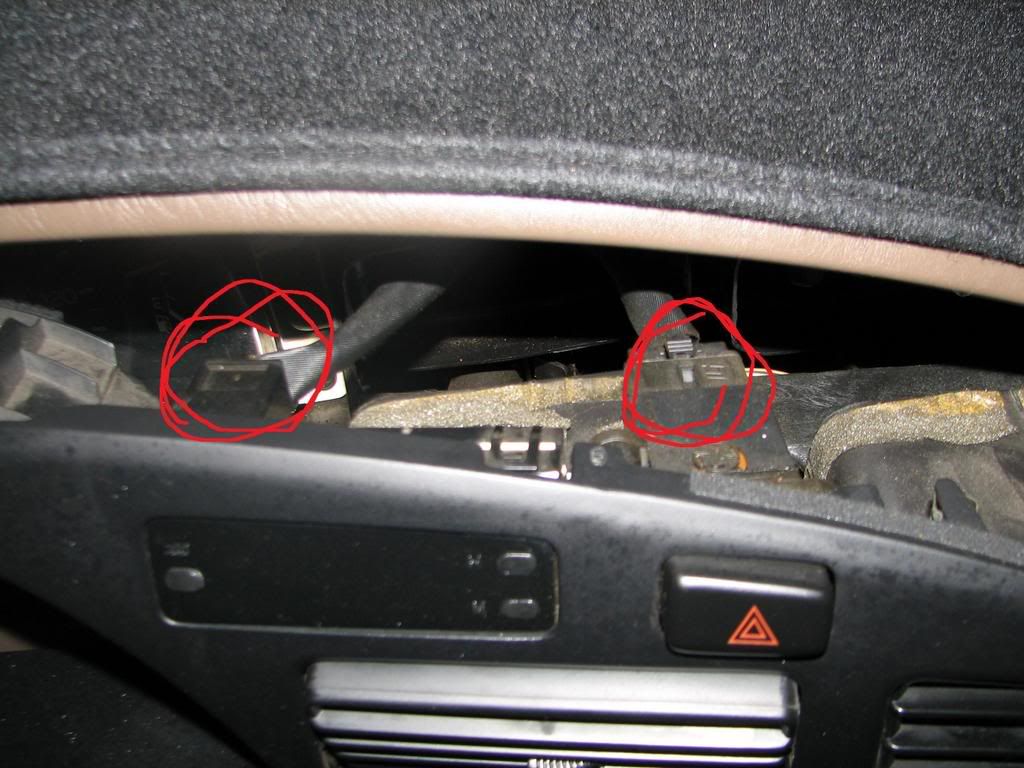 6:
Unscrew the 4 screws holding on the Instrument Cluster.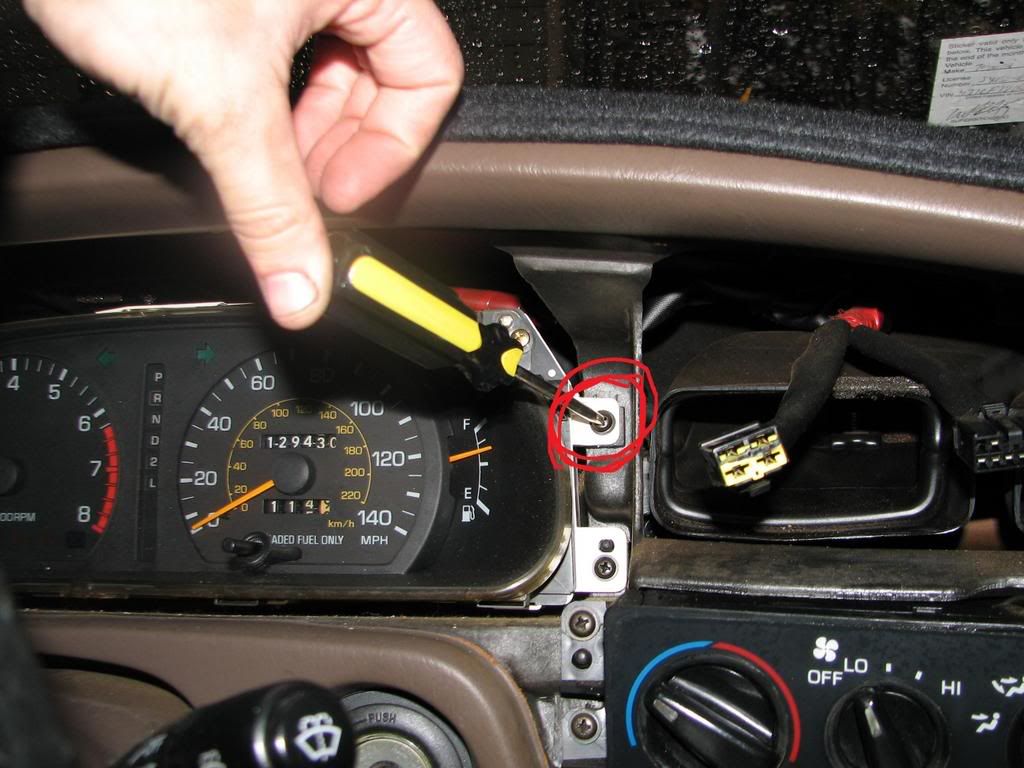 7:
Unplug the 4 harnesses on the cluster.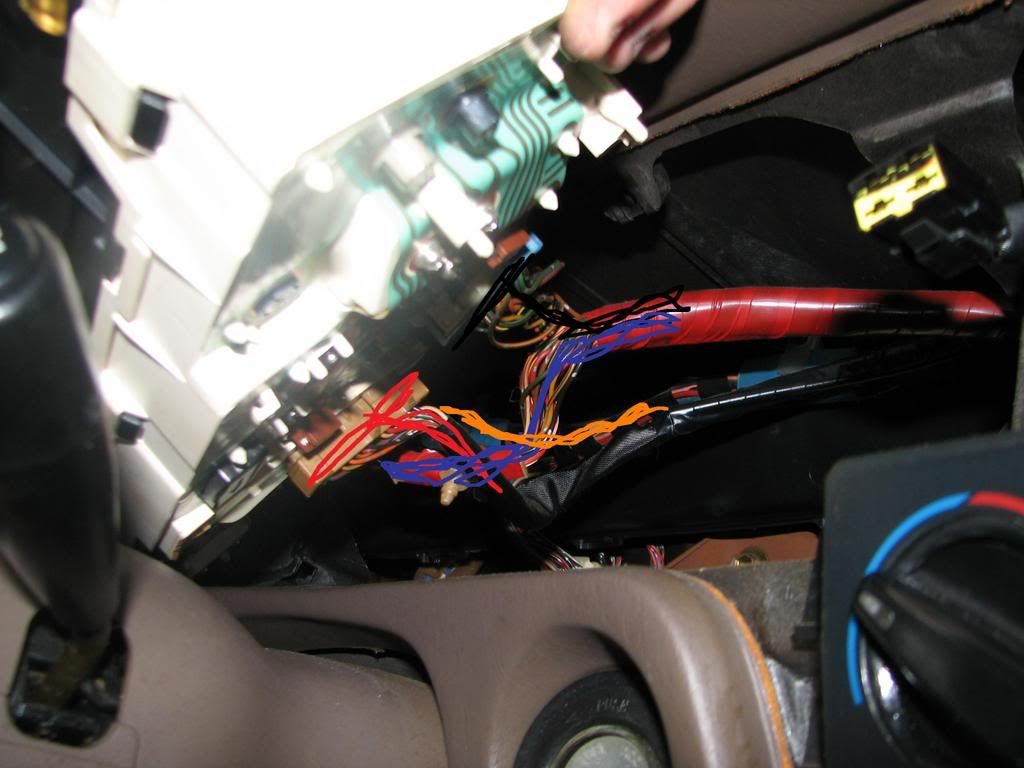 8:
Take out the gear indicator light section as seen below. It's a little bit of a pain to do. I advise using a small flathead screwdriver. There are 3 clips. It's best to have the screwdriver ready, pop it up on one side from 1 of the clips, and use the screwdriver to GENTLY hold it up, while undoing the other 2 clips on the gear indicator which should then just pop up from the slight pressure. It's a bit hard to explain, but you should understand it perfectly when you are actually doing it.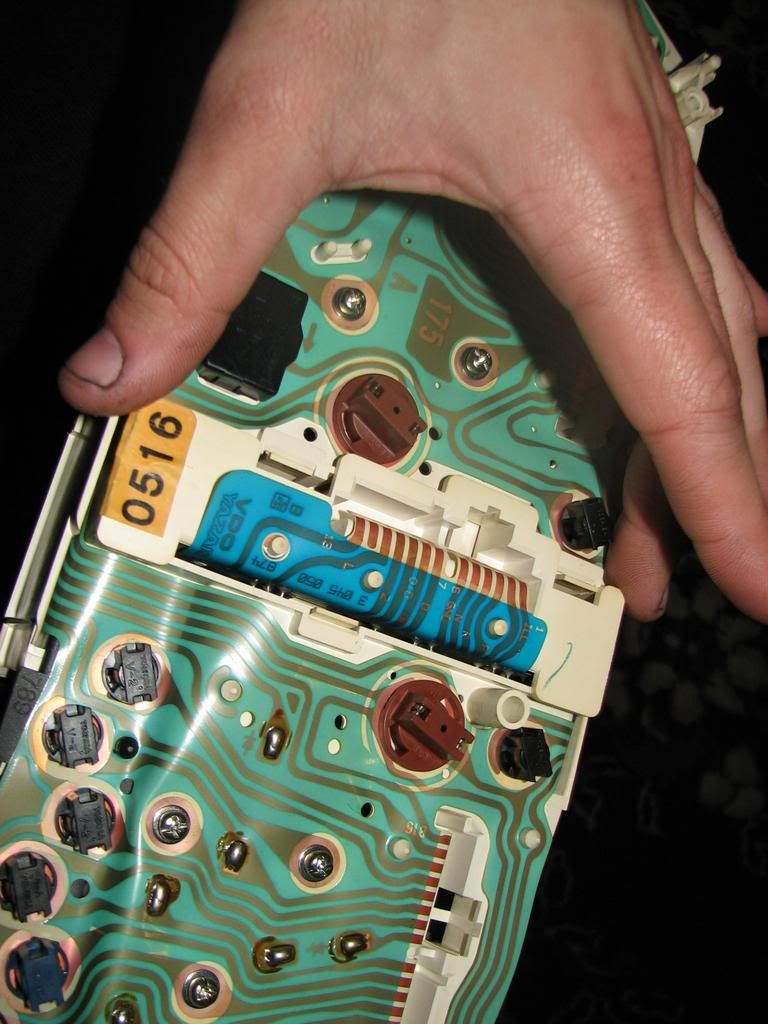 9:
Unscrew the bulb marked as "D", and replace it.