·
Toyota | moving forward
So the last time I was under the hood of the gen 3.5, it almost fell on me.. I bought replacement hood supports from the dealer this weekend @ $66 each after a 30% off discount. Yes, they're expensive but the originals lasted 15 years so if these are the same, they'll outlast the car anyway. I just thought I'd put together a DIY.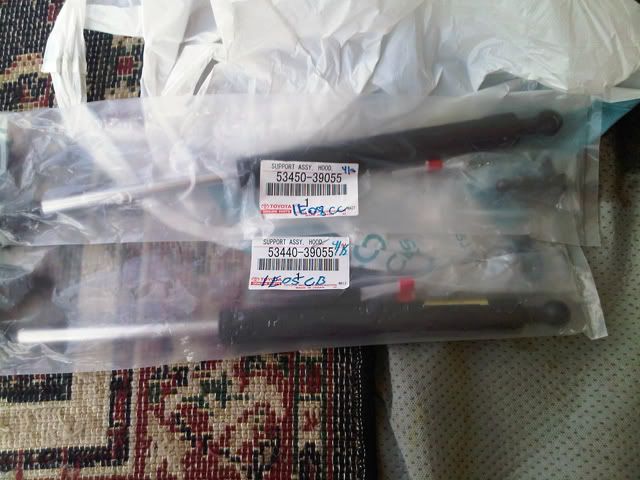 The new hood supports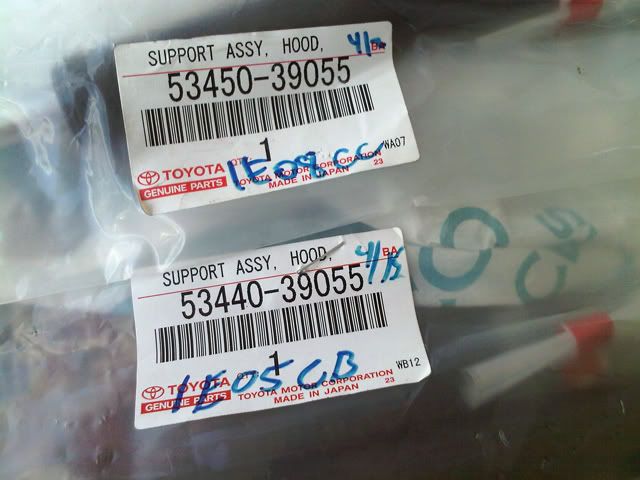 Part numbers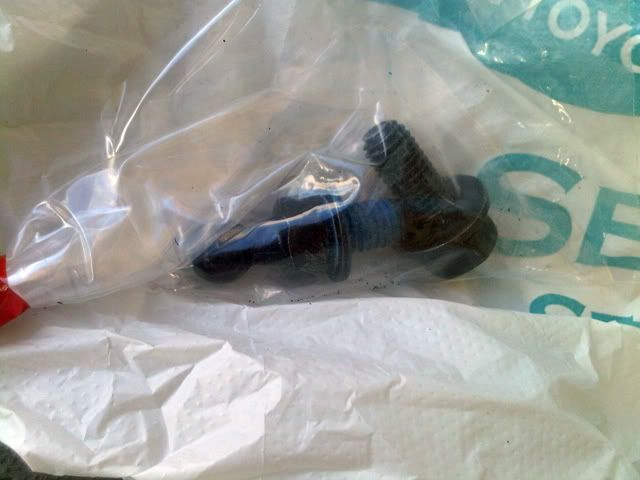 New bolts/connecting pieces
Note: The part connected to the hood (the piece shown here with the ball shaped head) just would not come off - I started stripping the bolt. So I ripped off the old hood support and stuck the new one on, reusing that ball shaped connector thing. Works just fine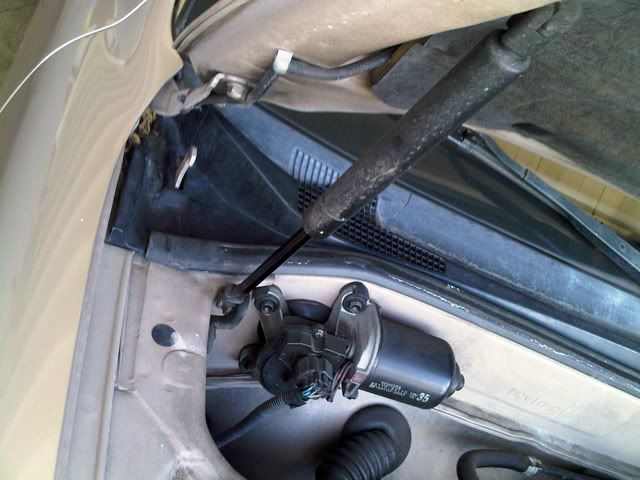 Old one (left)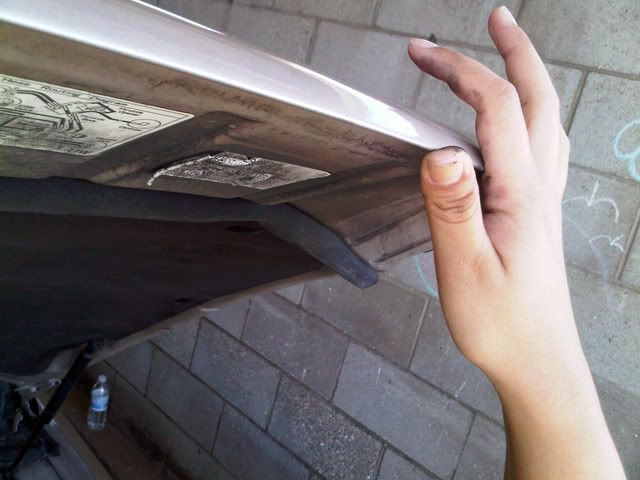 You'll probably want an assistant (my gf's lovely hand pictured here) or a carefully placed stick or something to hold the hood up.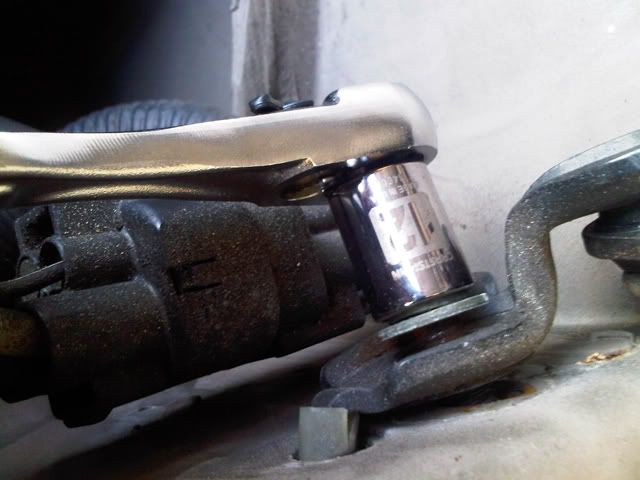 12mm socket to remove the part attached to the car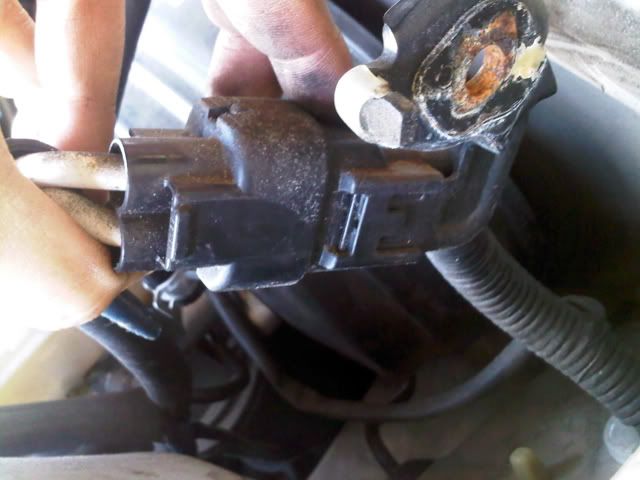 This part was tricky, the left hood support is hooked into a wiring harness and let me tell you.. After 15 years of being like that, it wasn't easy to get out, but it only took a few minutes of wrangling it out and it was fine.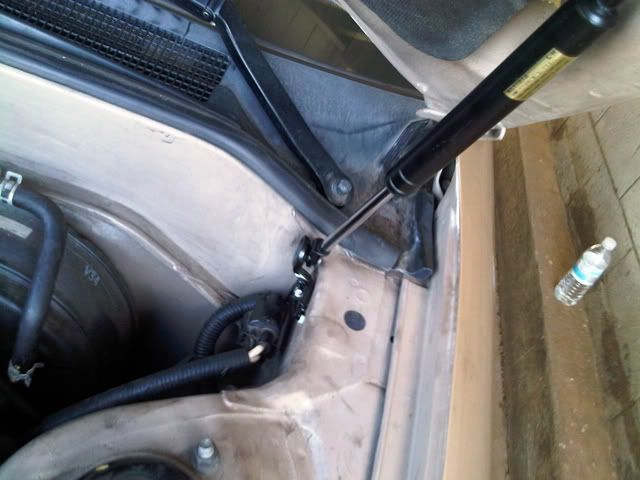 New hood support (right side)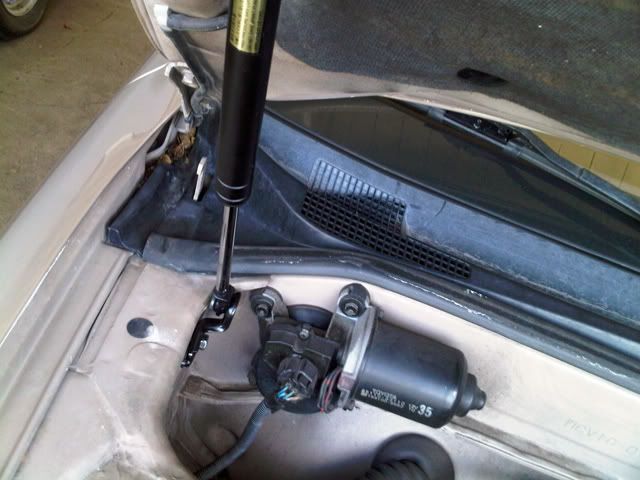 New hood support (left side)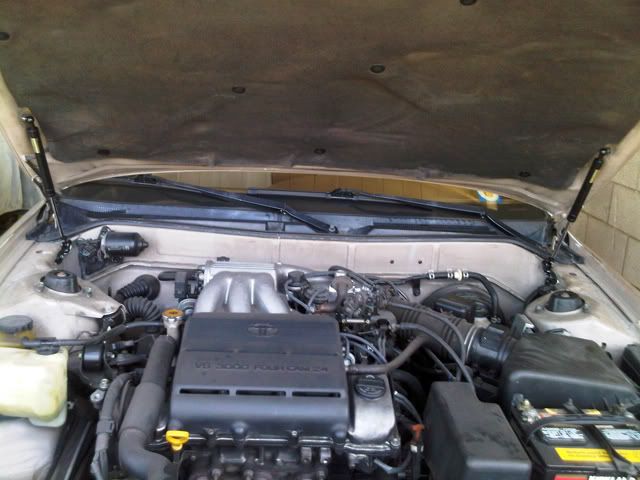 Both new hood supports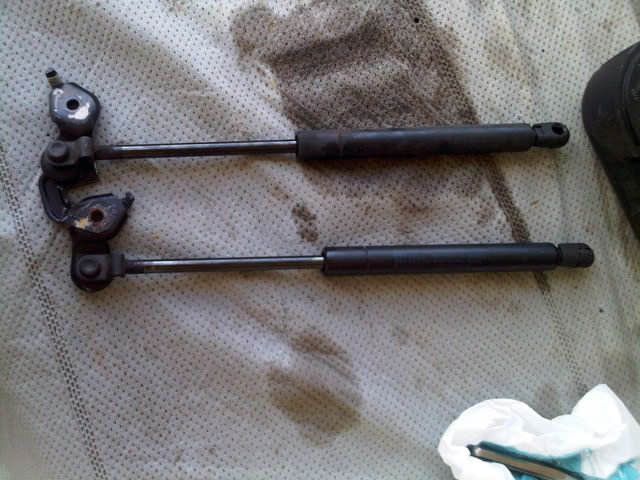 Old useless hood supports
All in all, an easy DIY but for myself, I really like being able to see it (in pictures) beforehand in whatever I do just so I know what to expect. I kinda just bought these new ones and hoped I would be able to swap them in without too much trouble. Don't mind the picture quality in some of the shots, I didn't want to fumble with my dSLR so I used my BlackBerry :chug: