Okay so I figured it would be a good time to finally change the VSV for Vapor Pressure Sensor while the paint was drying on the door so here goes. I did not remove the canister, as I originaly planned to do.
My car is a '98 Gen 4, so I think it's the first year the canister is at the back of the car. My father has a '97 and the charcoal canister is somewhere in the engine bay, underneath the battery I think.
The main problem is that these parts are usually very rusty by the time they need to be changed. I actually broke the harness on the old one, and the new VSV it's temporarily soft mounted to the canister.
You will need a new VSV (paid about a hundred bucks CDN at the dealership), and maybe a small metal saw if the bolt/nut/screw is rusted. Mine was rusted so bad I couldn't figure out wich of the 3 it was, tried different sockets, screwdrivers then gave up and cut it out. If yours is not rusted you'll be able to unscrew it but I have no idea whatsoever what kind of bolt/screw it is since it just didn't look like any of these anymore.
1. Securely jack the back of the car with jackstands or back it up on ramps. Yes, the side moldings are off my doors right now for painting purposes.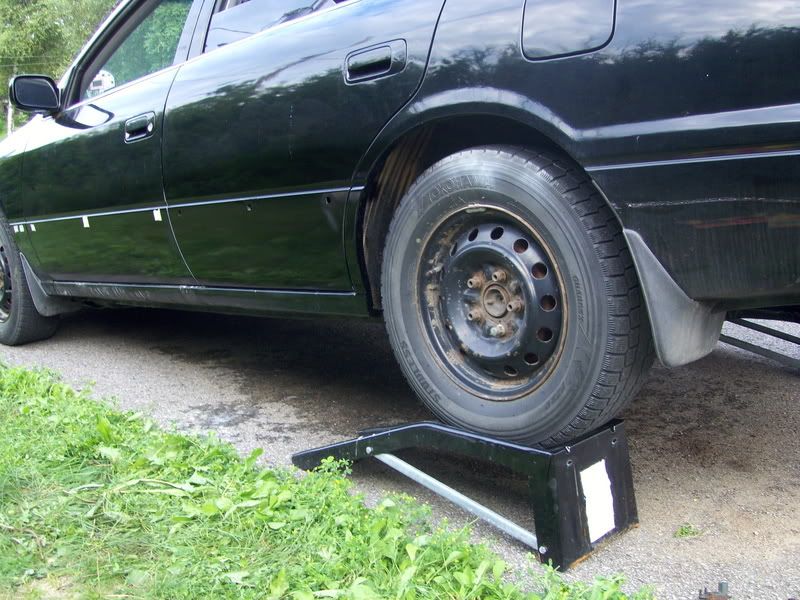 2.The VSV has 3 rubber hoses and an electrical connector. Unplug the rubber hose at the back of the VSV and the electrical connector by pushing on it's tail pin and remove the old VSV. Unplug the remaining two rubber tubes on it, it's easier to get to them when the VSV is loose. Good luck with the rust. I cut the bolt with a small metal saw and wiggled the VSV until it came off. My problem is that the vsv harness broke off and the bolted part of the old VSV is still glued to the canister. You can see it on the picture I've circled the filthy canister harness in red.
2.Grab the new vsv and plug the two hoses that go next to eachother, then put it back on the harness and screw it back up. Replug the electrical connector and the remaining rubber tube. I secured mine with a tiewrap, I don't think the heat will be enough to cause any problems.
3.Disconnect your battery to get rid of that pesky P0446 or erase it with a code scanner and you are done. Bye-Bye sucker.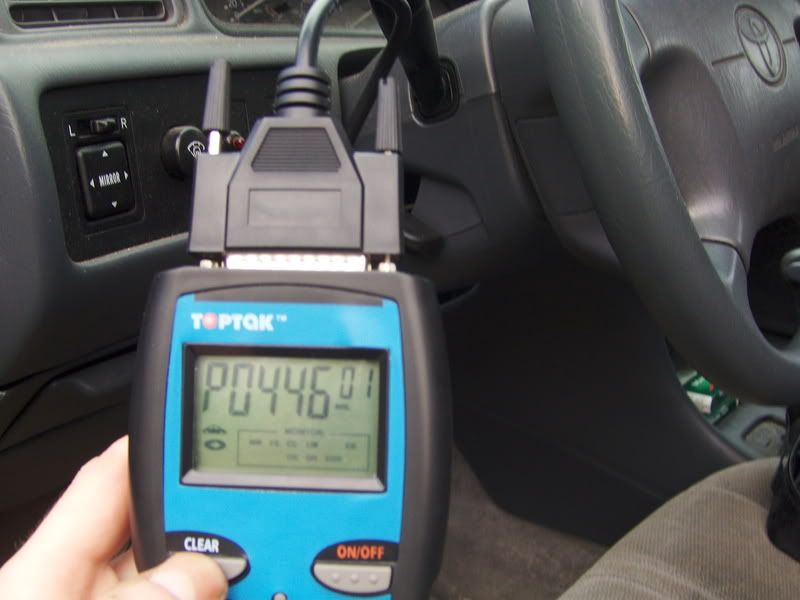 If you have any idea on how I should remount my poor VSV please drop me a line I don't wanna keep a tiewrap in there for too long. I will report back in about a week to let you know if the code came back.
EDIT : The code did NOT come back