Discussion Starter
·
#1
·
Today I changed my oil, plugs, filters and did a lube and rotation.
I put this Engine air filter in 26,000 miles ago. It's part number EAA238. The last 26K was full of wheeling, towing near max tow capacity and long cross country trips. The intake side of the filter had lots of mud and bugs. Most of the mud was caked to the plastic housing. There was a 4" wingspan butterfly in there in perfect condition, no breaks on the wings:lol:. The filter was brown and the low points where full of dirt. The engine side of the filter still looked brand new, bright blue, no sign of any dirt. It runs $26 and given its condition I think its well worth it. I replaced it with the same filter.
P.S. I run a snorkel. That explains the large bugs.
Anyone else have any experience with this filter?
Intake Side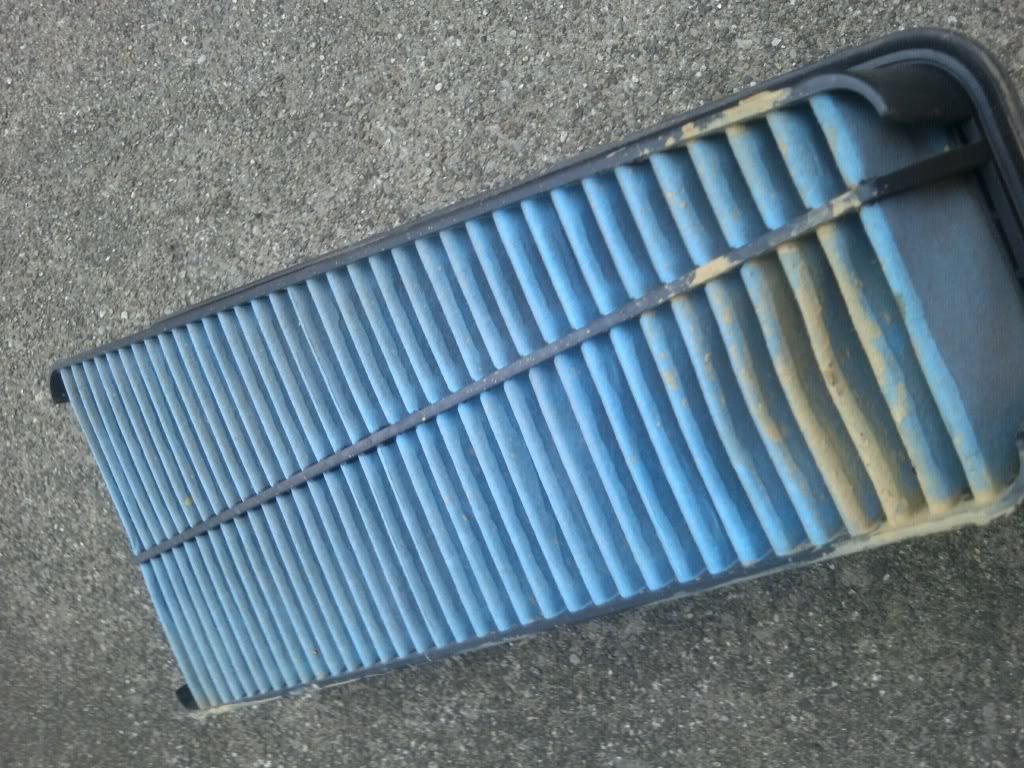 Engine side