From May. 27, Eonon will provide up to 50% full line sale
for every customer, including all the product line ---
Car DVD Players
,
Car GPS
and
Car Monitors
, etc. It's a way for us to celebrate our new updated website. Based on the first revised edition, this time we even have some advanced features for visitors to enjoy more convenient and happy shopping experience.
E1052 for Camry
used to be $290, now it's $279.
E1059 for Yaris
used to be 300, now it's $289,
E1057 for Vios
used to be $300, now it's $289. Cheers!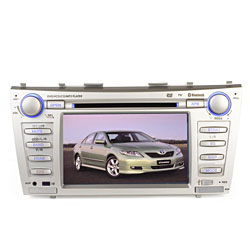 First, we have added advanced search function in the catalog page. You can filter the products by type, function and price. It enables you to easily find the target ideal item in a shorter time. It will help customers to make decision more efficienly.
Second, our website will update the status of our products to you periodically. we will reveal Hot Sale of the Week each Monday, and also adjust the Hot Sale items according to the sales volume in the past week.
Except the above 2 main features, our website has some other updates. Such as in the layout has been changed to be nice and compact. The loading speed of the whole website is faster, since we have cut the size of pictures but with the same image quality. And we have added the subscription function if you want to get latest news or deals from Eonon.
All in all, this newly released website will make you feel more user friendly, convenient, and open! And with this 50% Off Full Line Sale, it will definitely help you save tons of money in this exciting summer!