Discussion Starter
•
#1
•
Install finished!
I actually have been running them since last Tuesday; just was a little slow getting the pics up.
First, a big thanks to Jack @ All Pro for getting missing parts out & answering questions via email so fast.
Here's what I was missing in the order. I still don't have the small spanner, but I just used a chisel & tap hammer to loosen & tighten the top retaining ring on the shock body once it's loose it turns by hand anyway.:
This is the last time the front will look like this. We pulled off the AlPro IFS & Tranny Skid plate before starting, so be able to see everything better (& to fix my screw-up where I snapped off a 12 mm mounting bolt in the frame this spring) Start by spraying some penetrating oil on the three OEM CO mounting nuts - on my rig they were NOT fun to get loose - especially the back one: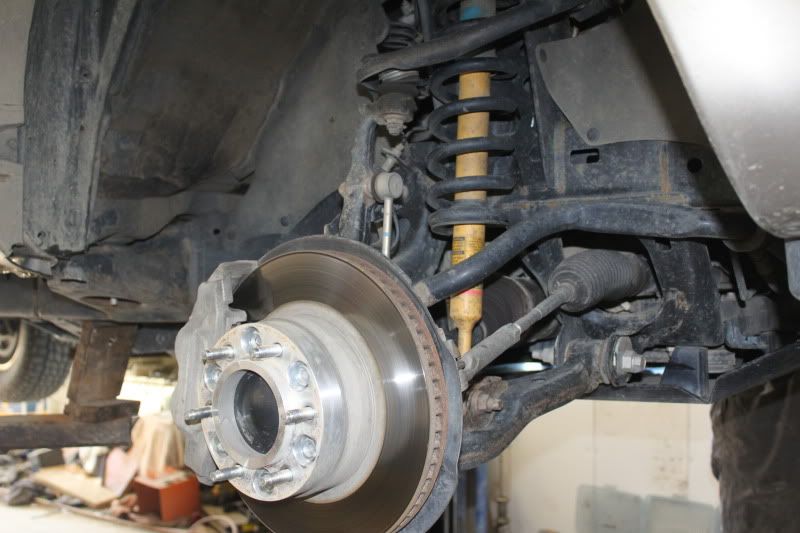 Remove the sway bar once the sway bar link is also removed: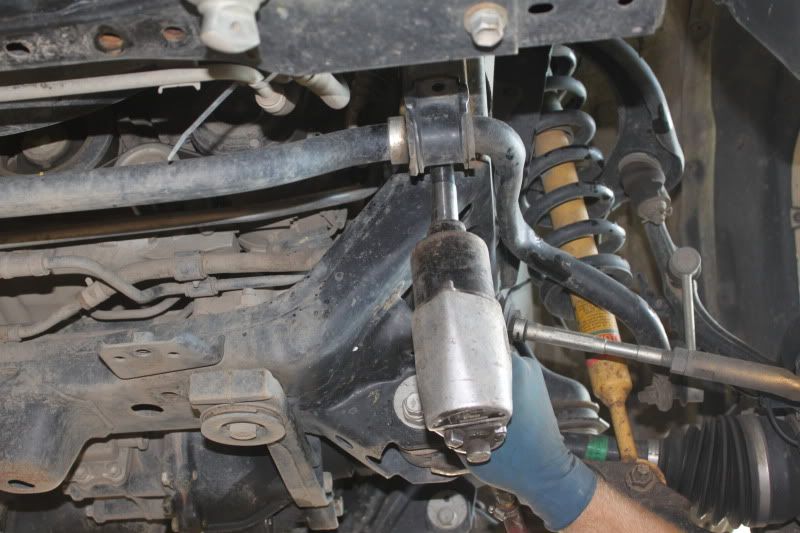 Removing sway bar linkage:
Off comes the tie rod (A good whack with a hammer & it comes out once the castle nut is off: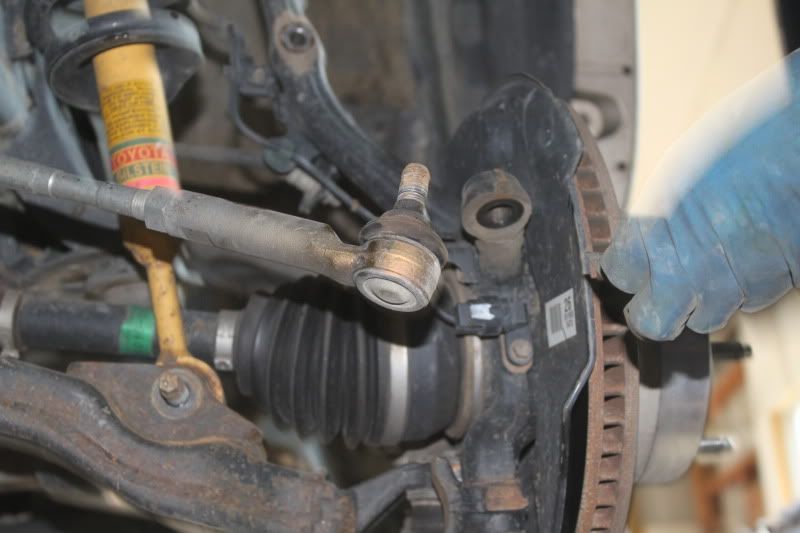 Then it should look like this: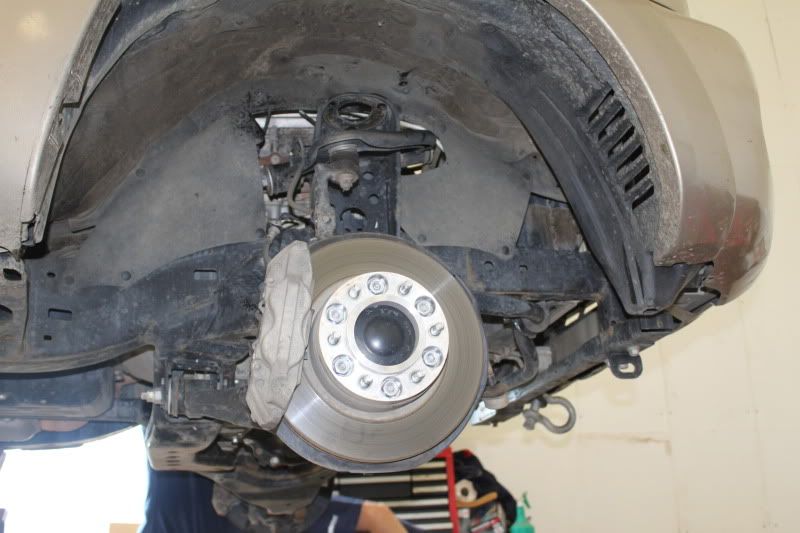 Leftovers:
Sway bar off-set spacers give clearance so CO don't rub; and the reservoir bracket mounts here as well: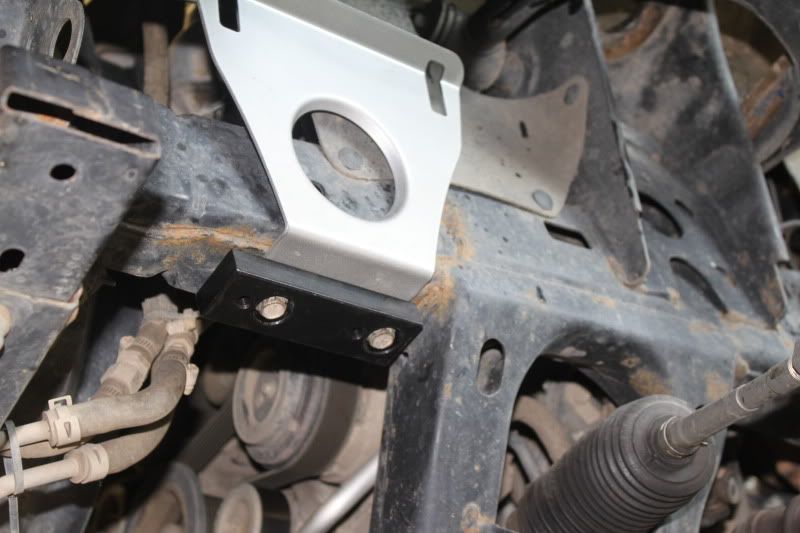 The new CO go in. As dialled in from the factory, I got about 1.25" of front lift, which almost levelled the truck) - so we didn't have to turn the adjustment rings much at all. Off-set spacer was positioned so the shock is closer to the front axle, and farther away from sway bar.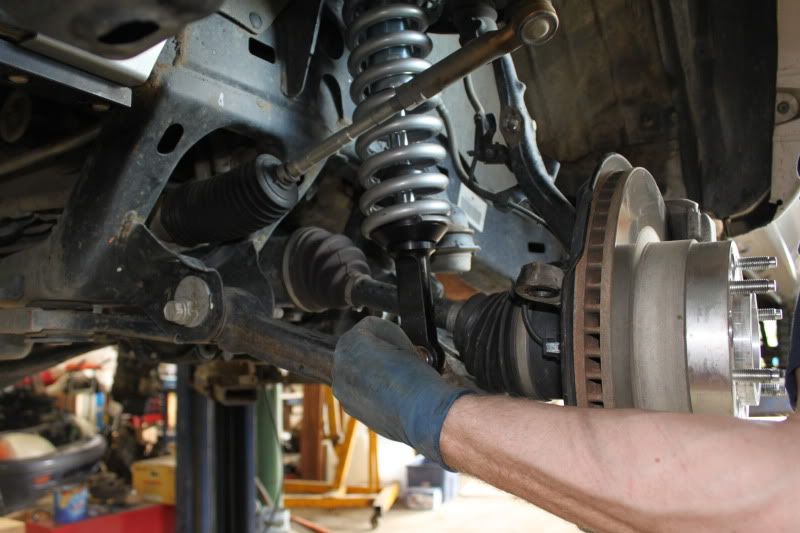 Top of CO gets bolted in from top; uses factory holes but NOT the factory mounting bolts which are stuck in the OEM shock mount. We had to dig up our own bolts. I used lock-washers & flat washer; hand tighten. Notice I routed the reservoir braided hose under the UCA; hope that is OK - I don't think it has enough travel to actually come down tight against the coil & sever the hose - does it?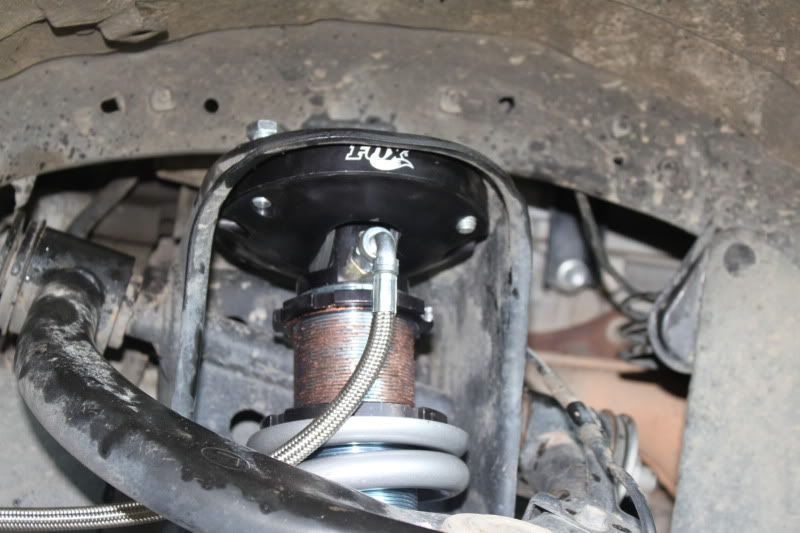 After you wrestle the bottom mount into the channel (you'll need to tap it with a hammer a bit to get the off-set spacers in the channel); re-install sway-bar & tie rod Here's a couple of views: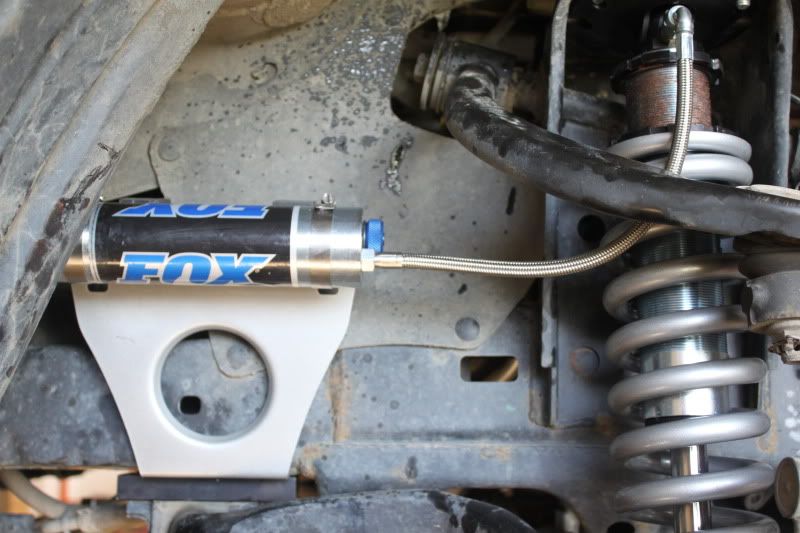 Installing the Front Timbren bump-stops: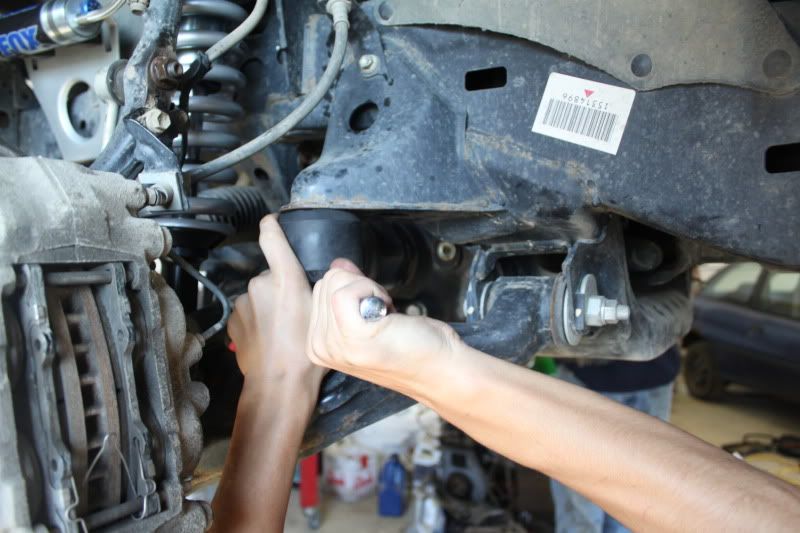 Another view:
This is how the truck sits now: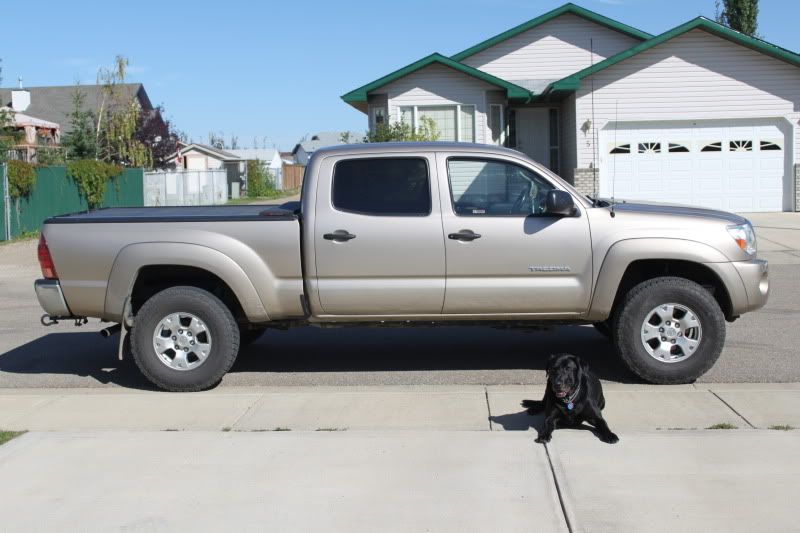 I'm letting it all level / shake out, then I'll re-adjust to final (for now) height. After I replace rear susp, obviously will have to re-adjust again.
cheers!
Dante