Discussion Starter
·
#1
·
Asking Price: $3250 or best offer
Prefer a local sale. Car is in Detroit MI.
VIN and additional pictures are available upon request, just PM me
Car's history. This car was bought form Eastway Toyota in Windsor Ontario in June of 1999. It has only been driven by my dad who is now 58. We brought (imported, paid duty and all) the car to the US with us when we moved from Windsor to the Detroit area hence the car's instrumentation is in Kilometeres.
Its been very well cared for. The interior is like new. The carpet was double matted so there is no snow/rain damage to it or even just signs of wear. Everything was cleaned by us at home regularly. All fluid changes were done regularly on the toyota recomended schedule. We did the oil changes at home ourselves but transmission fluid flushes (done at 30k miles or 50k km) and Radiator flushes were done at the dealer.
Details about the car
Engine:
4 Cylinder 2.2Liter with a 4 speed automatic transmission.
The car still has the original Engine and Transmission. Even the timing belt was changed on schedule at a Toyota dealer.
Milage:
It as 250,000 km on it which roughly comes out to 155,000 miles.
The transmission still shifts perfect, no slippage or free reving between gears.
No fluid leaks of any sort.
Body/Interior/Features:
Body in 100% condition, no dings, dents, or rust.
AC Still works like new
Wood Trim Interior (Dealer Installed at time of purchase)
Cruise Control
Power Windows
Power Doors
Auto on/off lights
Toyota VIP RS3000 Alarm System
Tires have 70% tread left on them
CD and Tape deck
Additional Info:
Clean title and history
Single adult owner
Spare never used
All maintainance done as per toyota recomended schedule like clockwork.
Pictures from 3 days ago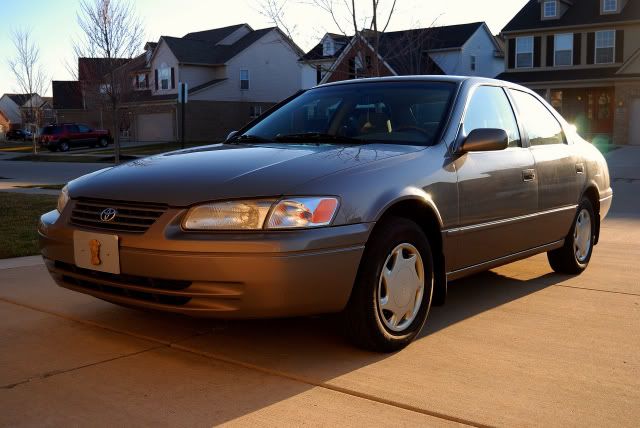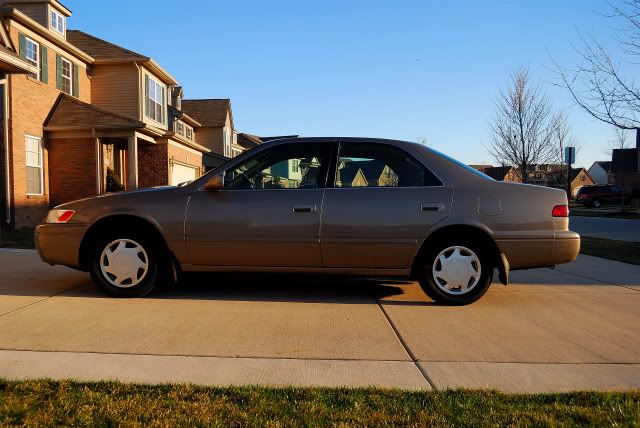 Thanks for looking
Cheers,
Rishi