This is the new work thread for my new corolla, since my old one was totaled.
This one has 163k on it, I got it for $600. ($700 with title and tags)
It has muffed up driver side doors.. front and rear... and I need to saw off a piece of the rear quarter and weld in a new one.
The radio that was in the car was stolen, so of course, the whole mounting area is FUCKED, so I need to create a double din in the lower portion of the console... and of course the hazard button and defroster button got broken, so I need a whole new center console frame.
The rest of the body, and paint, is in better condition than the old one, and the hood isn't rusted on this one. WOOT!
and no, the tach will not be making an appearance in this car... ha.
Here are a few pics.
More tomorrow in better light.
Me with the rolla.
My buddy from madtofu.net took this.
The hulk smashed corner.
This engine bay is just dusty really, which will make cleaning it, ALOT easier.
Passenger side.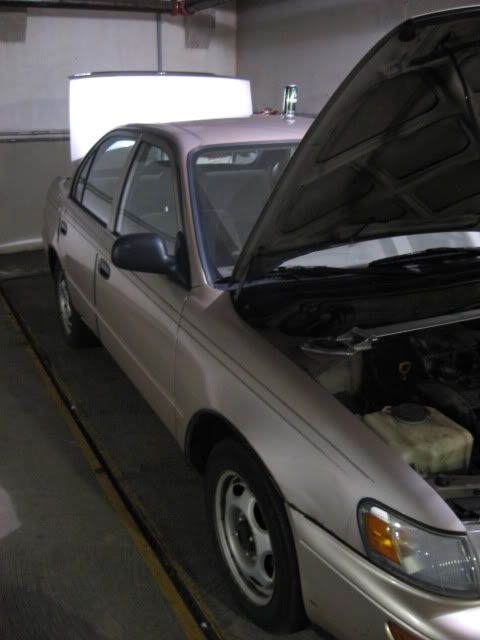 Fucked center console.