I know this has been done before but I wanted to give a fairly clear write-up of how I did mine. I just finished them and they turned out great!
The Goal:
Install 5050 RGB LED strips as footwell lights and have them controlled by the dome. Basically when you turn the light manually on it turns on also when it's in door mode the lights come on when the doors open.
I decided to go with this RGB dimmer
https://www.amazon.com/gp/product/B008GY6WM2/ref=oh_aui_detailpage_o00_s01?ie=UTF8&psc=1
Because, I don't really like to use remotes in the car, mostly because they always get lost. Also this way you can keep whatever setting you put when the car is shutoff.
First I studied the dome switch and figured out with a multi-meter and some patience that it switches the ground, basically it's fed live 12V and depending which mode is selected it switches to that ground. So I soldered a wire straight to that switch and ran it down the drivers side A piller.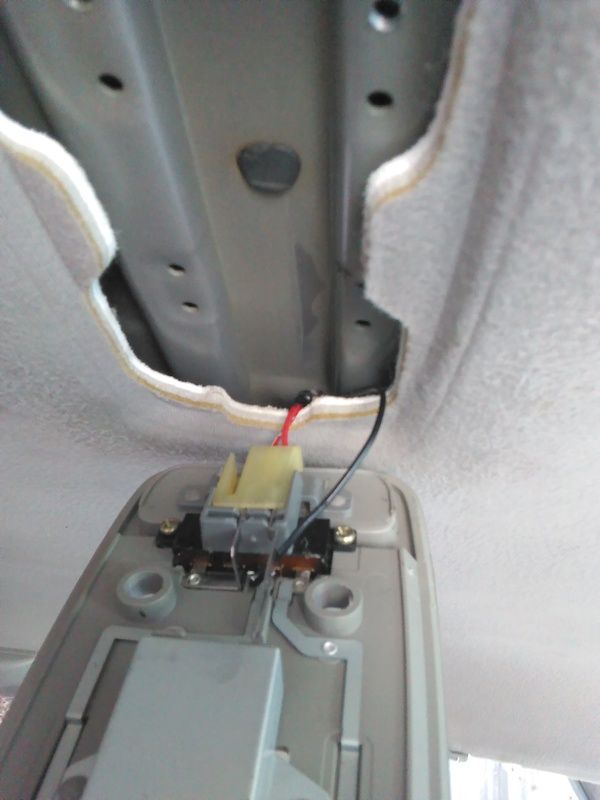 Now I also wanted to be able to run basically a separate circuit to the lights, becuase I feel I am going to expand with more later and wanted them all on a different fuse. I ran this ground to a spare relay I had.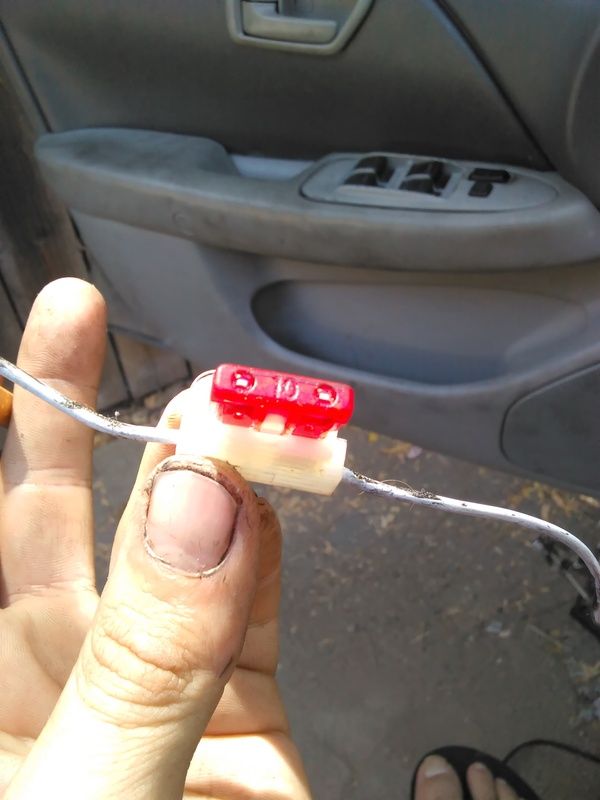 An inline fuse I ripped off a car from pick-ur-part the last time I was delving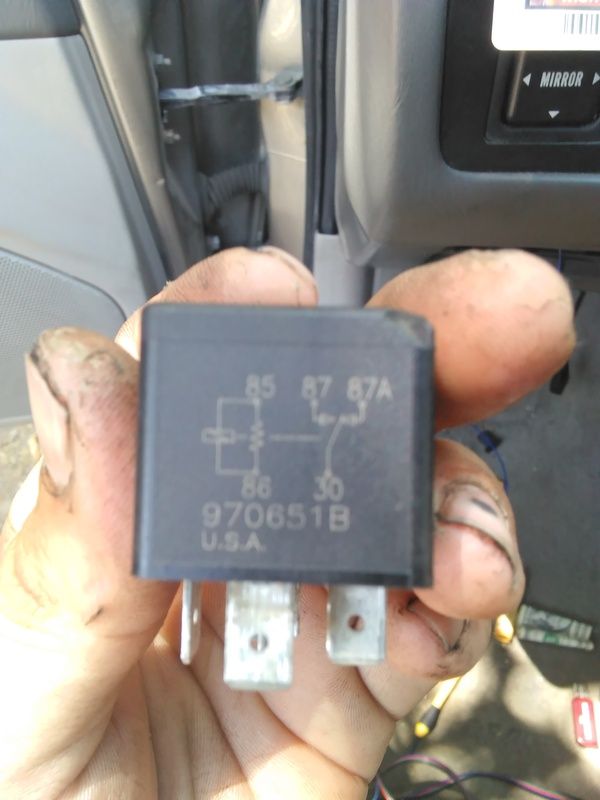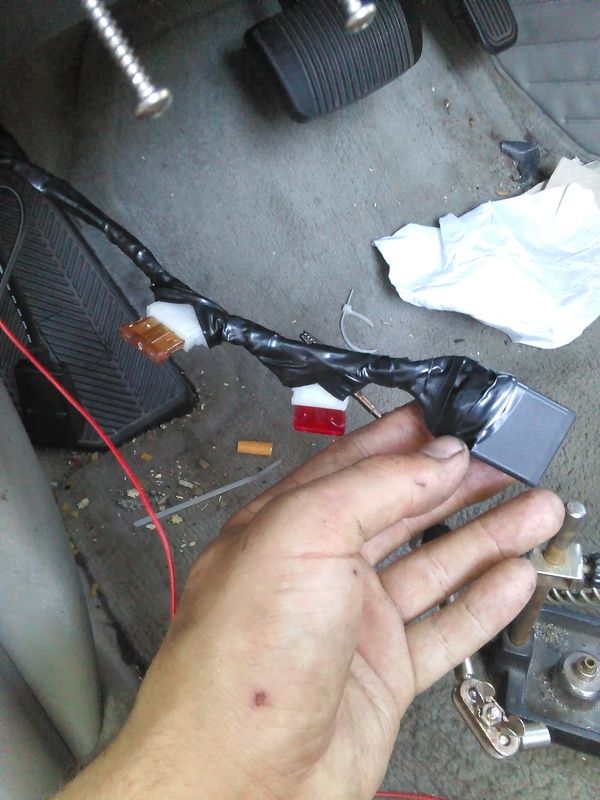 I know theres a bunch of wires I was connecting my flashlight charger to the battery as well, which is the second inline fuse.
So the relay's wiring: Ground from switch went to 85, live from battery went to 86. Then the fused from battery went to 30 and power to RGB controller went to 87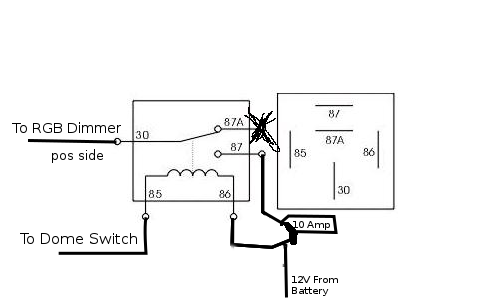 This is a down and dirty schematic I made in gimp really quickly
I can get pictures later of where and how I mounted the RGB Dimmer switch and rand the strips themselves if you guys want, but that part is really up to you and where you want to place them
Finally, The finished product!