Discussion Starter
·
#1
·
For Sale:
My BRAND NEW, MINT, Gibson Epiphone Les Paul Flattop Molson Canadian Rocks guitar. NEVER PLAYED! It's currently on eBay. If someone locally can give me a good price, I'll take it. The reserve is set at a fitting price for the guitars RARITY and CONDITION. (This guitar WILL be worth alot of money in the future. My plan was to keep it unplayed for 20 years, but current cash problems force a sale) If there is a price NEEDED for this guitar on here, let me know and I will post one.
Check it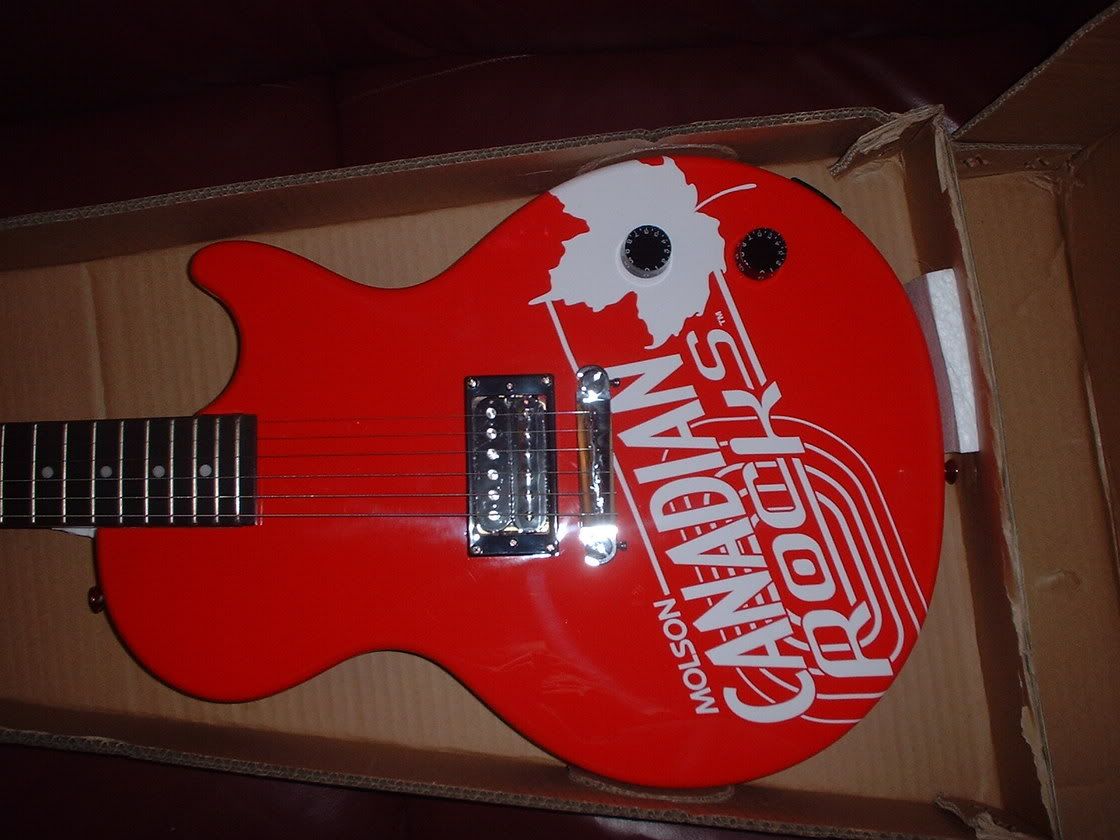 http://cgi.ebay.ca/ws/eBayISAPI.dll?ViewItem&item=7379905526
Next up is my PS2.
Silm PS2, I've owned it Brand New since last Feb. I believe I still have the receipt for it. I have all boxes, manuals, and plastic wrapping for it. I've played it for MABYE 50 hrs. It was on Vancouver Island when I moved to Banff. It comes with 19 games. Two Controllers, Remote (with normal PS2 adapter) two memory cards, and all cables. There is also one controller extender, which extends it an extra 6'.
The games are :
Auto Modellista (drifting, customizing racing game)
GTA San Andreas
GTA3
Gran Turismo 3 A-Spec (2)
Ferrari F355 Challenge
NFS Hot Pursuit
Stuntman
Tokyo Extreme Racer Zero
Tokyo Extreme Racer Three
Ejay Clubworld
The Getaway (no instructions)
World Rally Championship
DRIV3R
SSX Tricky
'o2 Fifa World Cup
'o4 Fifa Soccer
Gran Turismo 4
DVD Player V2.12
I'm looking for around $575 (consider 75% of the games were bought new from $39.99-69.99 a pop, $29 for each controller, $50 for both memory cards, $15 for the controller extender, $175 for the PS2, it works out to around $950, and the thing is basically, BRAND NEW) If you have an offer I can't refuse, PM me.
Pics are available upon request, as I'm pretty lazy right now.