Discussion Starter
·
#1
·
This will be a tutorial on how to make a housing and apparatus for placing LED's under your car. This method protects the lights from extreme cold moisture and snow. I have used this for one Canadian winter so far and they have come through it with no damage and have shown great durability.
THIS IS WHAT WE ARE GOING TO MAKE: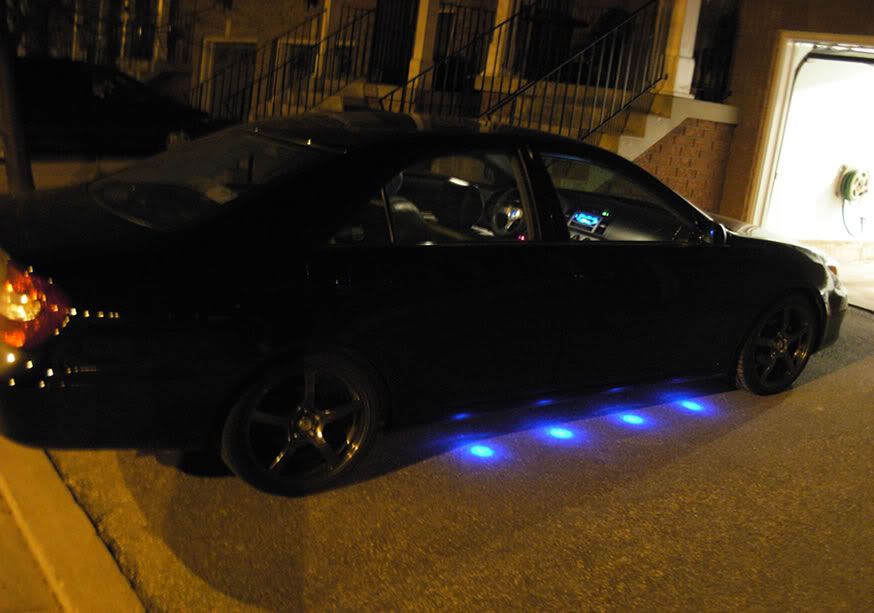 THESE ARE THE MATERIALS YOU WILL NEED
(you will also need electrical tape and scissors)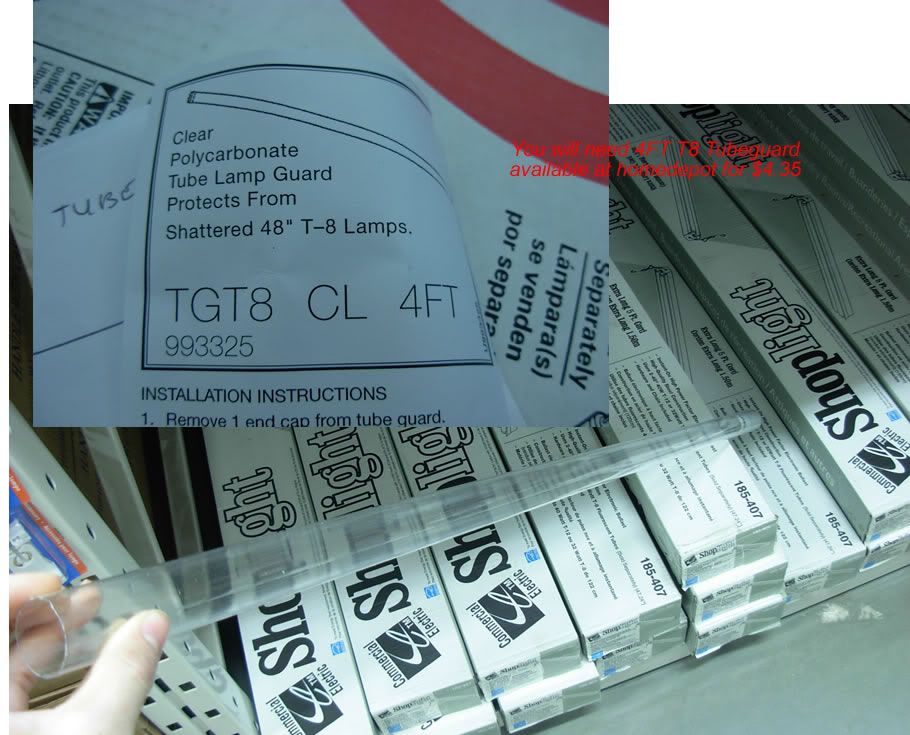 CLEAR TUBING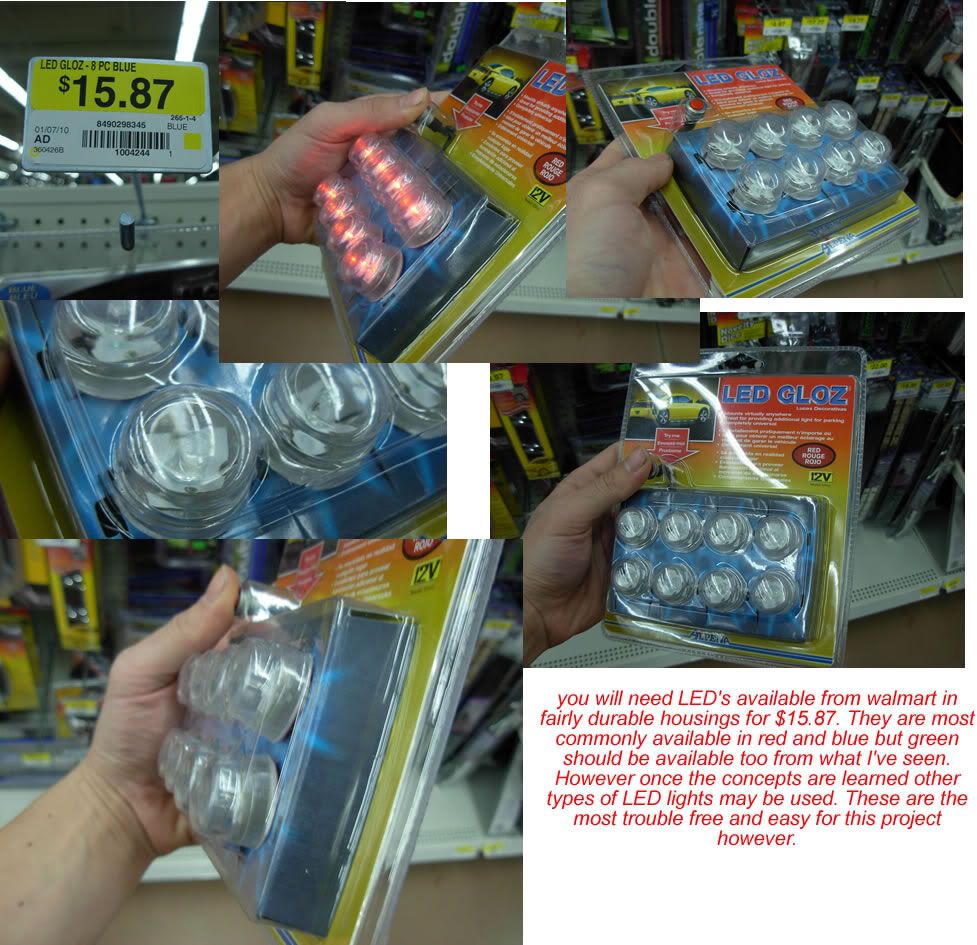 LED LIGHTS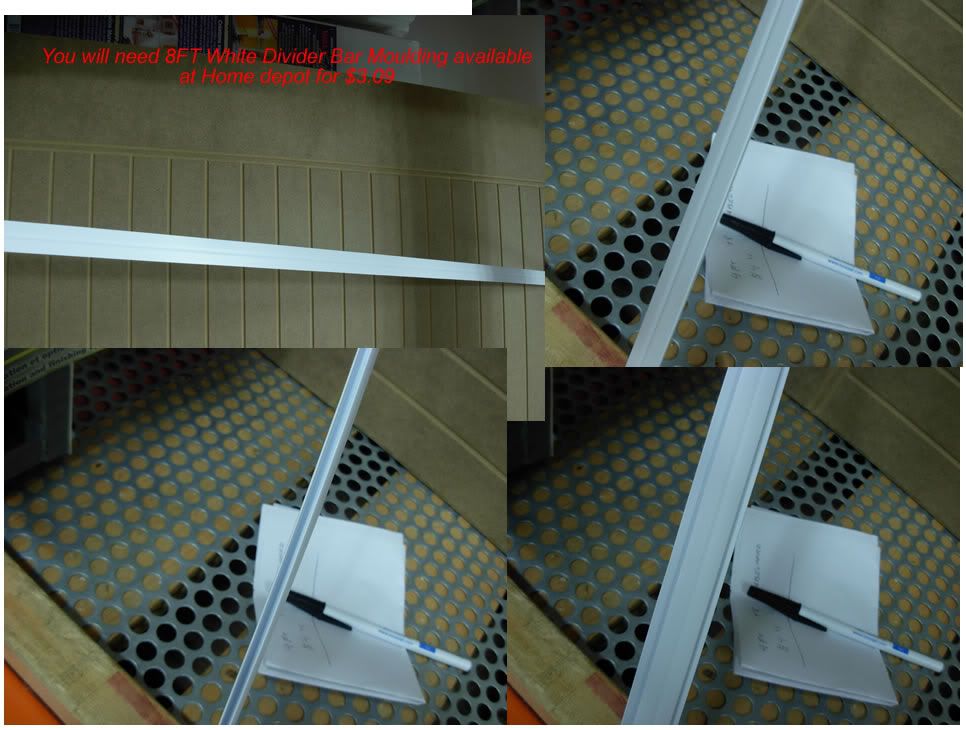 PLASTIC BACKING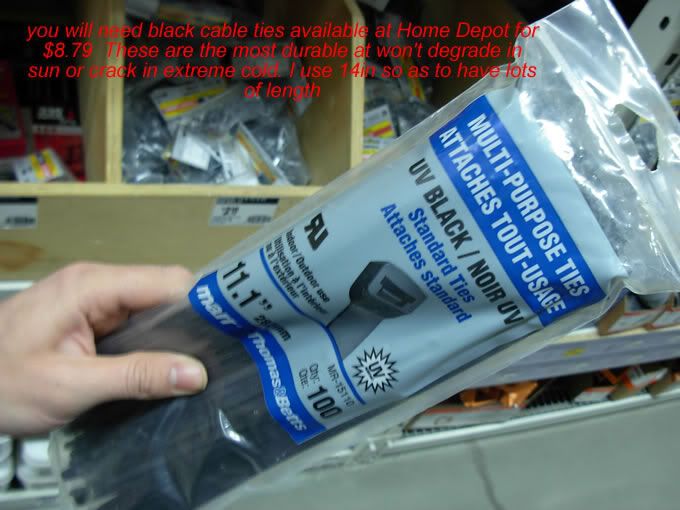 CABLE TIES OR OTHER FORM OF SECURING THEM TO YOUR CAR
STEP 1 MAKE LIGHTING APPARATUS ACCORDING TO DIAGRAMS SHOWN BELOW: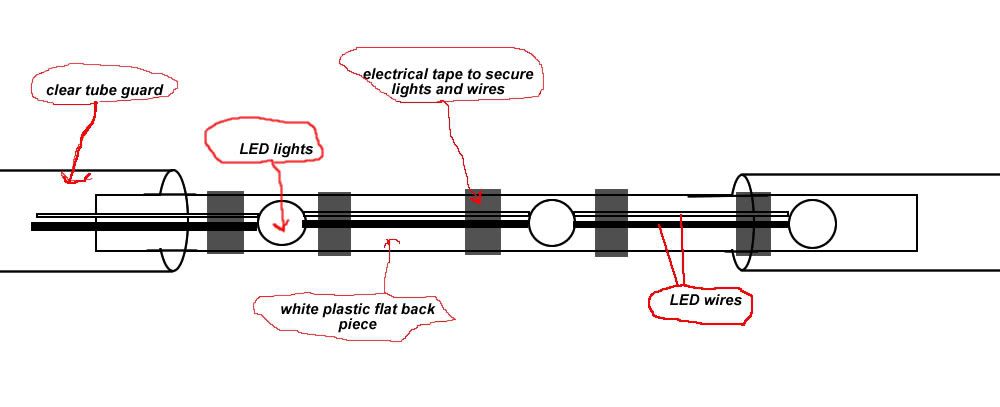 STEP 2 FIT 2 CLEAR TUBES TOGETHER AND ASSEMBLE LIGHTING APPARATUS WITH CLEAR TUBE HOUSING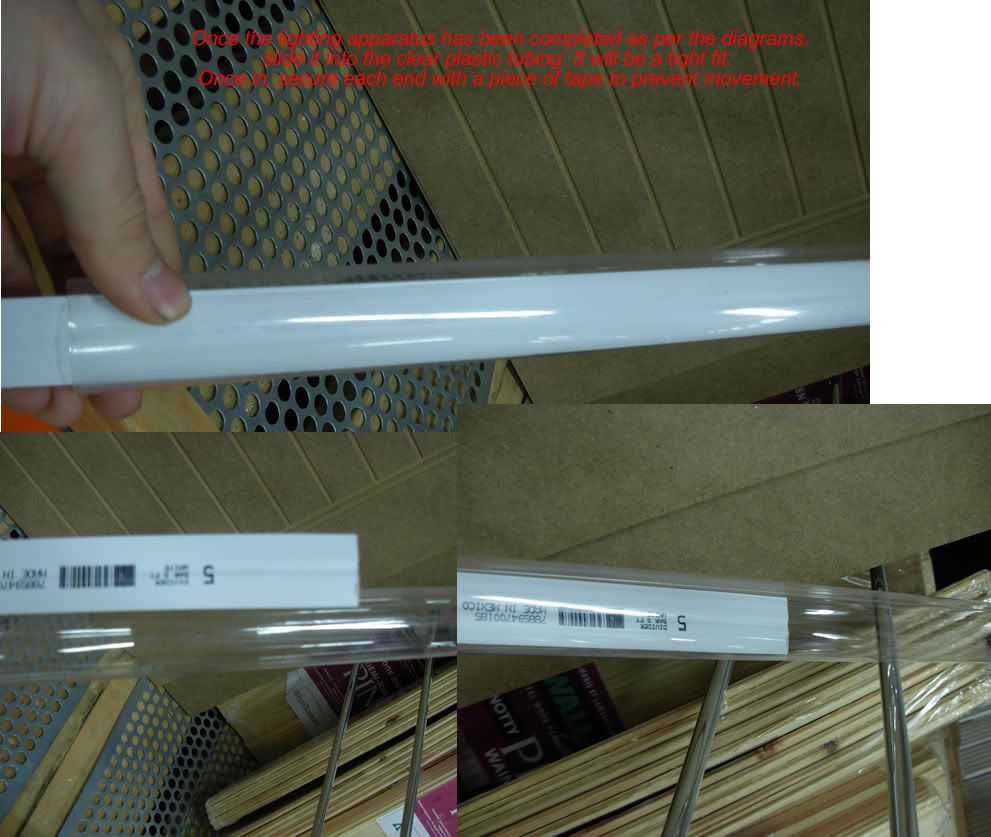 STEP 3 PACK THE ENDS WITH PLASTIC BAGS AND TAPE SECURELY TO WATERPROOF THE ASSEMBLY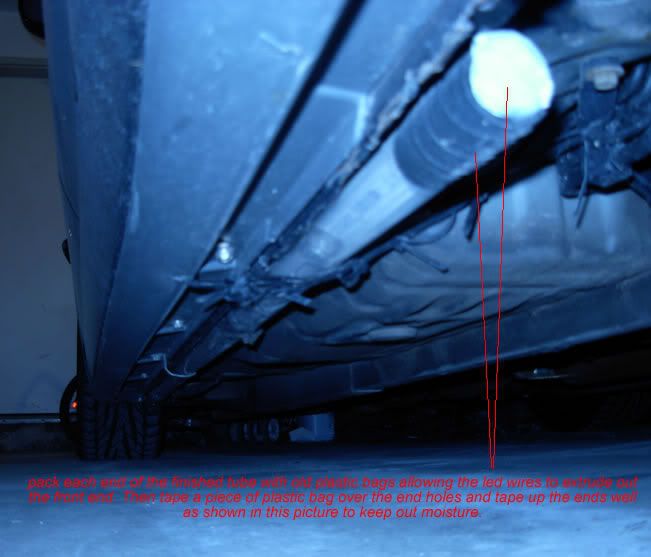 STEP 4 MOUNT ON CAR (i find that running the wires up one of the floor gromets and under the carpet works well and provides close proximity to the fuse panel)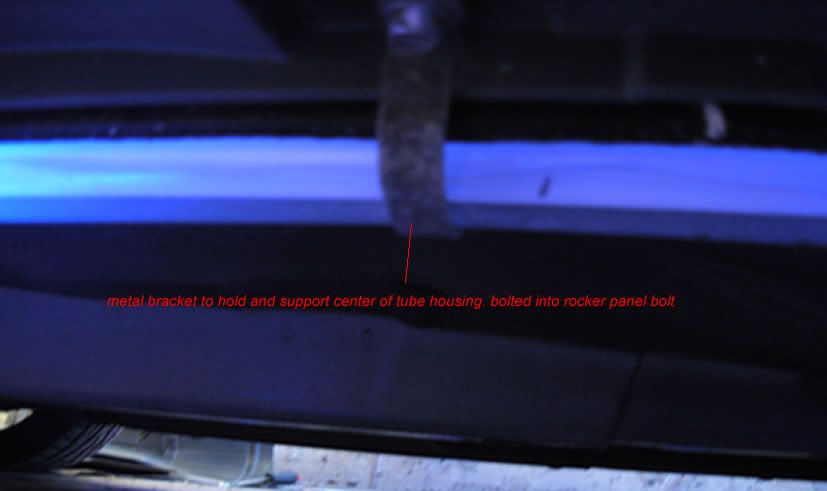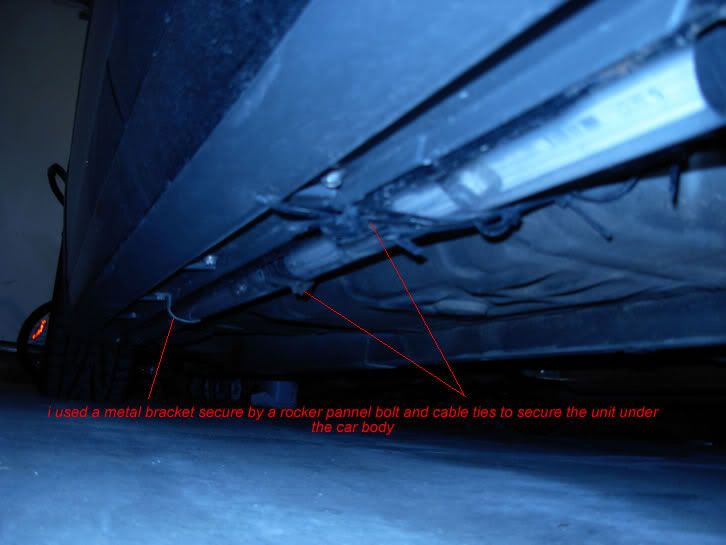 OTHER PICTURES BELOW TO GIVE A MORE ACCURATE PICTURE OF THE PROJECT ONCE IT IS MOUNTED.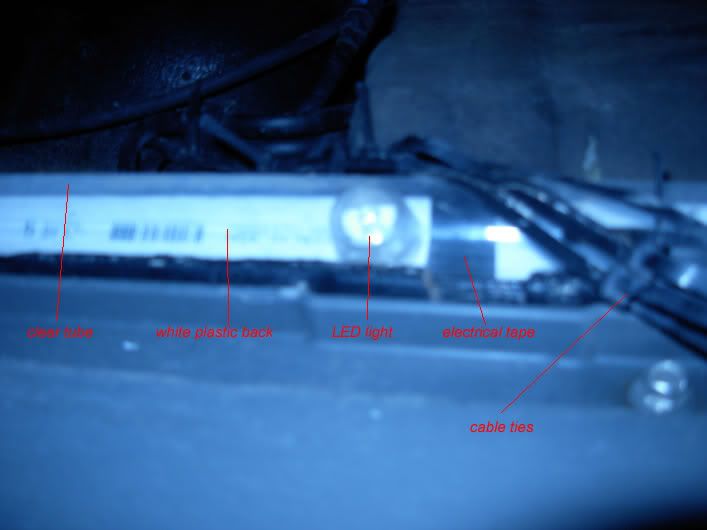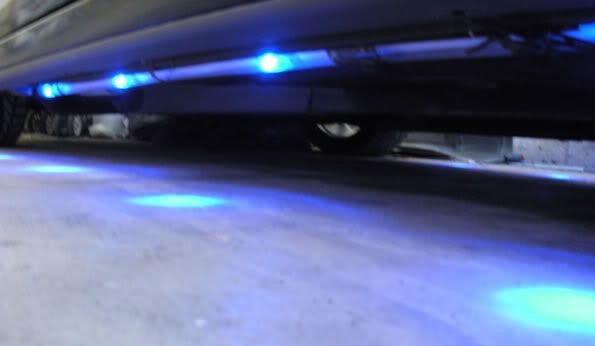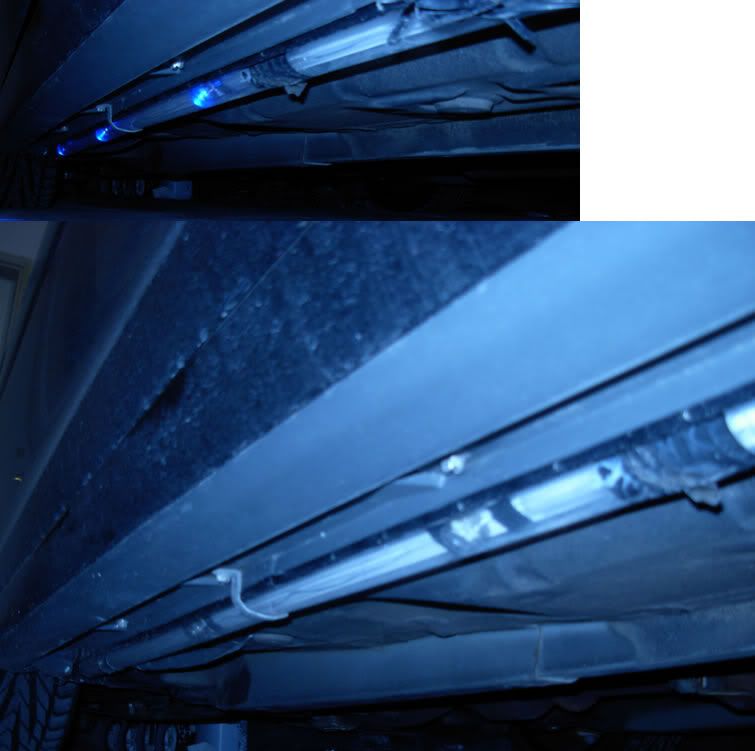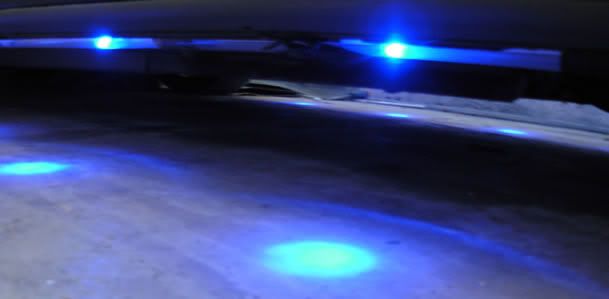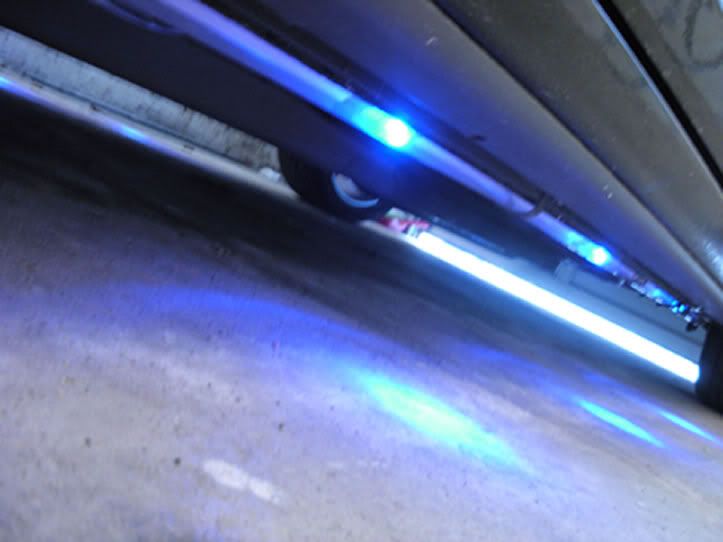 Hopefully this has been informative and helpful. I mounted them last year so I was unable to take pictures of them being made but I trust the diagrams make it straightforward.