·
TN の がしょう
Hello all.
I figured that there are a few of us who like to "spice" up our cars but can't due to limited aftermarket sources and supporters. S_T has inspired me to list down some available aftermarket parts that are available for the Gen 7-7.5 (XV50) chassis Camry. This is for MY 2012-2017 (Gen 7-7.5)
Suspensions:
Lowering Springs
There are a handful of aftermarket support for the XV50 when it comes down to lowering springs. Lowering your car is the cheaper alternative to getting coilovers but does not increase your handling as much as coilovers would. Simply put, they're just a shorter version of your OEM springs.
Pros: Cheap alternative to lowering your car, easy swap with OEM springs, same ride quality as factory
Cons: Decreases the life of your shocks but minimal at best. It will not effect the life of the shocks as much.
Here are the breakdown per manufacturer and the specs.
H&R
Lowest Price Found: $225.00
Part # 54686 4 Cyl. / 54686-2 V6
Lowers 1.4" Front / 1.3" Rear
Eibach Pro-Kit
Lowest Price Found: $260.00
Part # 82106.140 (Will fit both I4 and V6)
Lowers 1.5" F/1.0" R
TEIN S-Tech
One of the best, reputable manufacturer, will give it the lowest drop for springs
Lowest Price Found: $227
Part #SKQ60-AUB00 (This part fits 2012-2017 Camry & 2013+ Avalons)
Lowers:
2012-2014 - 1.2" F / 1.4" R
2015+ - 1.6" F / 1.4" R
Coilovers
These are probably the best route to go if you want maximum lowering and stance/track specs. Either if you're going for stance or track, coilovers would be the best upgrade you can go with but also decreases ride comfort. Coilovers decreases body roll and increases handling, but also increases road harshness, you will feel every road bumps and harder to drive around steep driveways and ramps. It can also be tricky if you don't know how to set up the specs. Most coilovers today are adjustable from 36-way to 16-way. Most come with pillow mounts, camber adjusters, castors, and specialized dampers. When it comes to coilovers, I strongly believe you get what you pay, but there are reputable brands that make high quality coilovers for the same price as cheap, unreliable brands. See the list below and see what are offered for the XV50.
Pros: Height adjustable, camber/castor adjustable if offered, increases handling, lowers center of gravity, great for track sessions
Cons: Ride quality decreases, will feel every bump on the road, harder to drive around steep driveways, ramps, and dips, can decrease MPG (not proven but noted by several drivers)
Blitz Damper ZZ-R
Probably the best brand you can go with. (This is made for the 4 Cyl/Hybrid. Can't guarantee it will fit the V6 as it might have a wider bore holes for the struts)
Part# 92488
Lowest Price Found: $840.00
Spring Rate: 6.0 F / 3.0 R
Adjustable features: 32-Way Adjustable Damper Settings, Camber, Castor, height (Best one that maintains close to factory ride comfort)
Lowest adjustable height: 3.0" F/R
BC Racing BR Series
Part # C-104 (SE, XSE) C-90 (LE,XLE)
Lowest Price Found: $990
Spring Rate: 6.0F / 3.0 R
Adjustable Features: 30-Way Adjustable damper, camber, height
Lowest Adjustable Height: N/A
Megan Racing
Part # MR-CDK-TCA12S
Lowest Price Found: $899
Spring Rate: 6.0 F / 3.0 R
Adjustable Features: 32-Way
Lowest Adjustable Height: N/A
D2 Racing
Part # D-TO-16-1[/URL]
Lowest Price Found: $990
Spring Rate: 6.0 F / 3.0 R
Adjustable Features: 36-Way
Lowest Adjustable Height: N/A
TEIN Street Advance Z
TEIN reliability and quality comes together at an affordable price.
The Street Advance Z meets both worlds of ride comfort and tracking experience with 16-way damper adjustable settings.
Streets too rough? You can adjust it to ride softer over uneven surfaces and bumps. Streets like polish glass? Adjust it to stiffer settings
Designed to work with factory upper mounts, rust-proof coating thread type ride height adjustment.
Part #GSTE2-9USS2 (Same for both 4 cylinder & 6 cylinder models (LE, SE, XSE) (For SE,XSE, front knuckle bolt center-to-center is 80mm)
Lowest price found: $575.00 (Redline 360)
Spring Rate: F 336mm / R 168mm
Adjustable Features: 16 Way
Ride height drop: 4 Cylinder -1.4F/-1.4R (Max ride height adjustable range low to high: -3.0 ~ -0.8)
V6 -1.6F / -1.4R (Max ride height adjustable range low to high: -3.0 ~ -0.8)
http://www.tein.com/srch/us_search.php?maker=TOYOTA&carmodel=&modelyear=&item=STREETADVANCEZ
Bracing & Stabilizers
FWD cars are known to understeer quite a bit, besides coilovers and lowering springs, you can also invest in some braces and sway bars in order to minimize understeer. Installing braces and sway bars will greatly decrease understeer, giving you more precise handling and control in turns and corners. This minimizes body roll and flexing of the chassis. If you want to be more technical, you can play with the toe-in, toe-out, cambers, and castors but we will get to that later.
FTB (Front Tower Brace)
Most will argue this is just for aesthetic purposes, but it does increase rigidity of the chassis and reduces body roll and chassis flexing.
1 piece FTB is generally better as it is just 1 piece of metal bolted down compared to a 3-piece FTB where a bolt is used to attach the mid-bar with the braces bolted to the strut mount, which is not as rigid as a 1 piece and allows a small amount of flexing. Works best if you have a lower anti-sway bar installed as well.
Pros: Increases handling and stability, looks cool, very affordable upgrade
Cons: Can't be used at full potential unless you have a lower front anti-sway bar and lower arm braces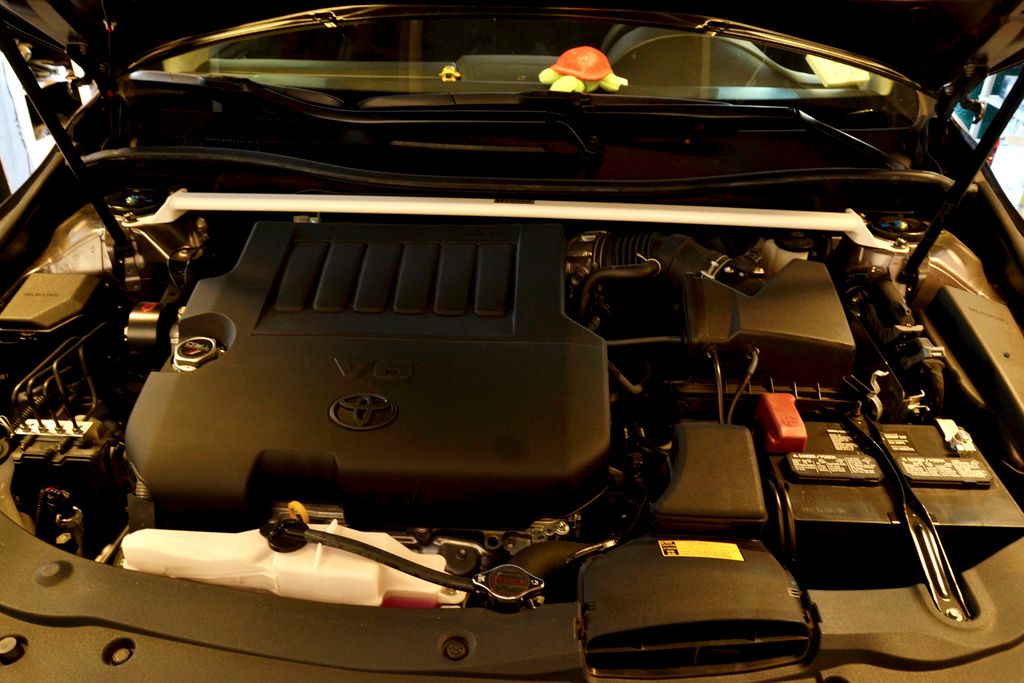 Ultra Racing 1-piece FTB
Part # UR-TW2-1964
Lowest Price Found: $128.00
Specs: 2 Point, 1 piece design, Steel, White Coating
Megan Racing FTB
Part # MR-SB-TCA12FU-1P
Lowest Price Found: $90.00
Specs: 3 point, regardless what the Megan sites says, this is not a 1-piece design but a 3 piece as there are bolts holding the middle bar with the strut rings, Aluminum.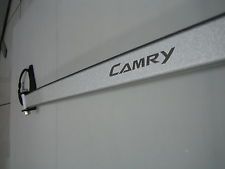 MIT FTB
Part: N/A
Lowest Price Found: $130
Specs: Similar to Megan Racing FTB
Ultra Racing Front Lower Bar/Front Frame Brace
Part # UR-LA4-309
Lowest Price Found: $190
Spec: 4 point, underfloor chassis brace, steel, 1 piece design
Progress Tech Rear Anti-Sway Bar
Part # 62.2190 (For all models)
Lowest Price Found: $172.00
http://www.progressauto.com/products/sfID1/12/sfID2/61/sfID3/153/productID/767
|
http://thmotorsports.com/i-1733423.aspx
Specs: 19" DIA w/ polyurethane bushings, non adjustable.
Details: Simple bolt-on. Anti-sway bars are a great bargain when it comes to increasing the car's handling and stability. It decreases unwanted body roll and increases traction, which is always a great gain! The polyurethane bushings that comes with it is a huge plus as it's more rigid and reliable than the OEM rubber bushings. Lasts longer too.
You will instantly feel the difference in handling with a thicker sway bar than the thinner OEM. Remember, thicker the sway bar, the more stable it is, but also don't go too thick or the car will be too stiff in turns and you will start to have oversteer. Oversteer on a FWD car is not a great thing to have.
Pros: Increase handling in corners, increase traction, less body roll, more precise control, Polyurethane bushings.
Cons: Only available as non-adjustable, 19mm DIA. A 20mm would be perfect for the XV50 because of its size and weight, but not a big con.
Ultra Racing Rear Anti-Sway Bar
Part # UR-AR19-159
Lowest Price Found: $280
Specs: 19mm bar w/ polyurethane bushings, non-adjustable
Ultra Racing Rear Lower Arm Braces
Part # UR-RLS4-862P
Lowest Price Found: $128
Specs: 4 Points, 1 set of pair, steel
Stay tuned, more will be updated as I find more parts and information.
More new information will be added.