Discussion Starter
·
#1
·
I've been wanting to screw around with my instrument cluster forever. I've already replaced all my speakers, installed an aftermarket stereo, and finally installed some LEDs in my cluster and AC panel.
So my first question is... could I paint the top of this kind of LED with a sharpie to make it an amber color?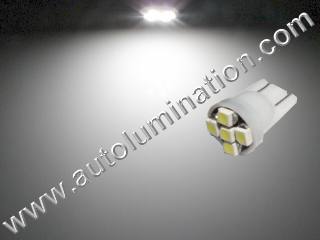 I ordered super white but now I kind of regret that, and don't want to spend another $20 on LEDs.
Another question, and I really want to try this out. I took apart my cluster today (partially). I took off the clear plastic cover, and the black panel that has holes for all the gauges and lights. I discovered that you can remove the gauge faceplates (but I didn't remove them).
I want to print out my own gauges (that would match up to the corolla's. Just scan the plate and modify at will in photoshop) but I haven't a clue on how to make portions of it actually transparent, and how to get the information lights to show up properly as well. (check engine, cruise control, O/D, etc.) Is this impossible to do with a laser or inkjet printer and regular paper? Maybe someone else has done this before? I dunno.
Last thing, does anyone know how to take off the gauge pointers? Otherwise I can't take the gauge faceplates off.
(I feel like such a ricer but... what can ya do lol)