Lift install today!!! NOW WITH PICS
i got the lift back in mid decmeber and its fianlly going on the truck now, i just havent had a spare moment to do it. I'm uber stoked, so I'll try and post some pics when i'm done.. maybe even some before and after pics. sadly though the wheels arent here yet and i have to wait till i have the finances to by my bfg all terrains.. should be within a month or so.
Before: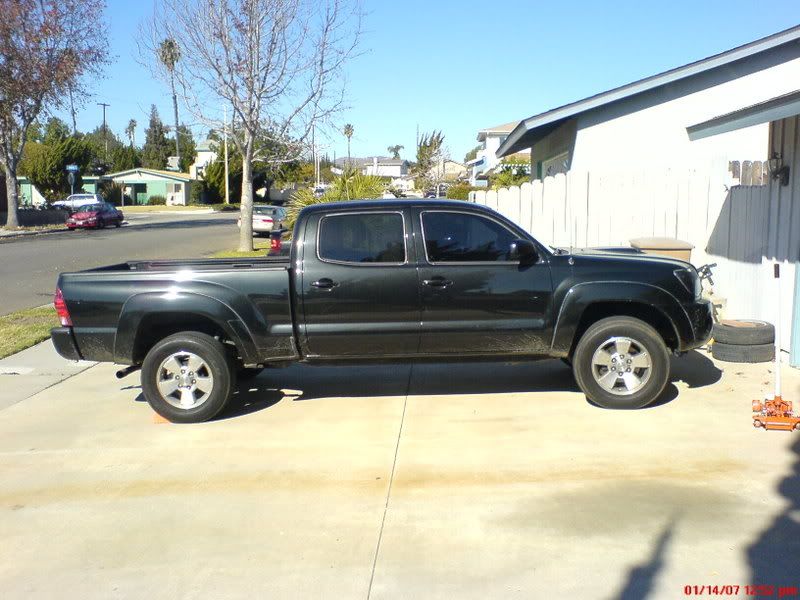 After:
I decided only to lift the front for now and see how i like it before doin' the back.. I want the truck to sit as level as it can, so hopefully once the springs settle, it will be level.. if not, i'm ok with a slightly higher nose.. i just dont want the rear end higher at all. and again.. wheels and tires are on the way. and i know i know.. the truck is dirty.