Coilover install pics 2nd Page!(56k stay away for you own safety)
Look what Arrived!: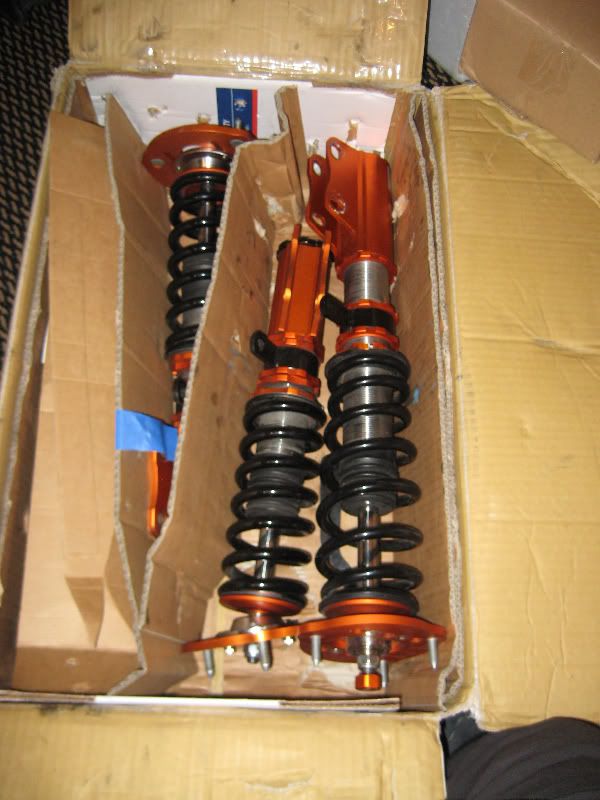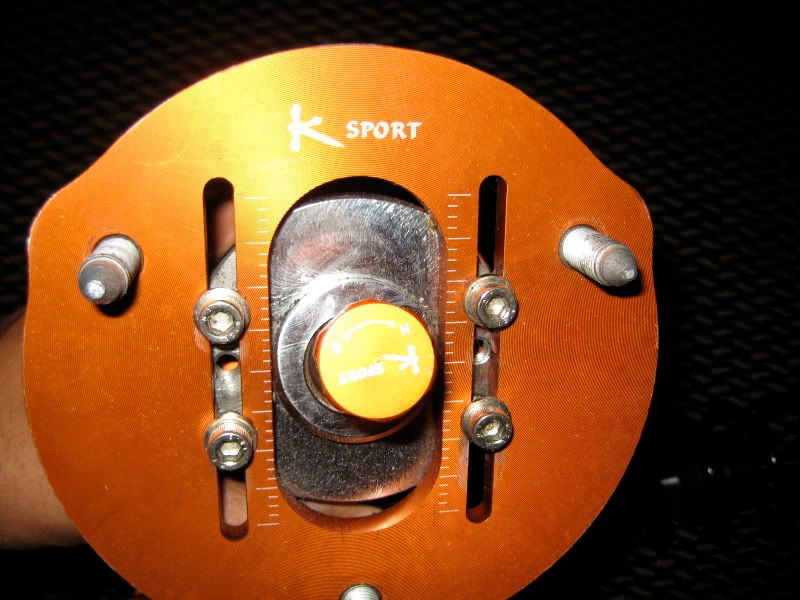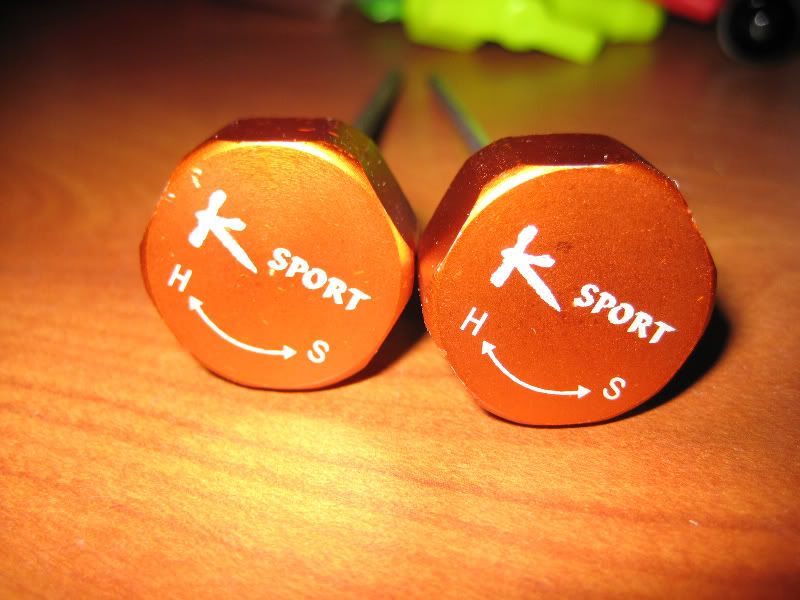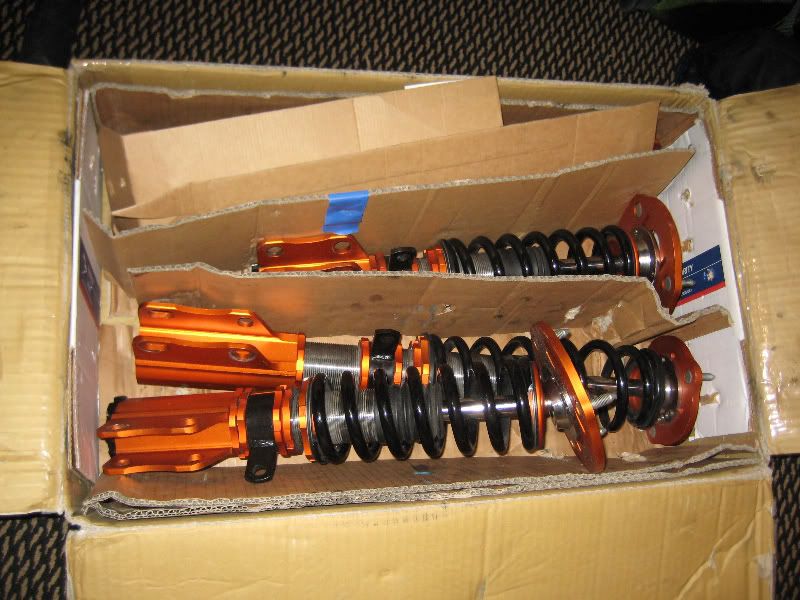 Getting them put in on Monday morning!!!! I cant wait, I'll have the car prob dropped 1.5 to 2.0 all around.
What drop do you guys recommend?
Also pictures will be posted ASAP when I get the car back from the shop!