I was on my lunch break when I happened to drive upon the scene of this accident...
the lambo
skid marks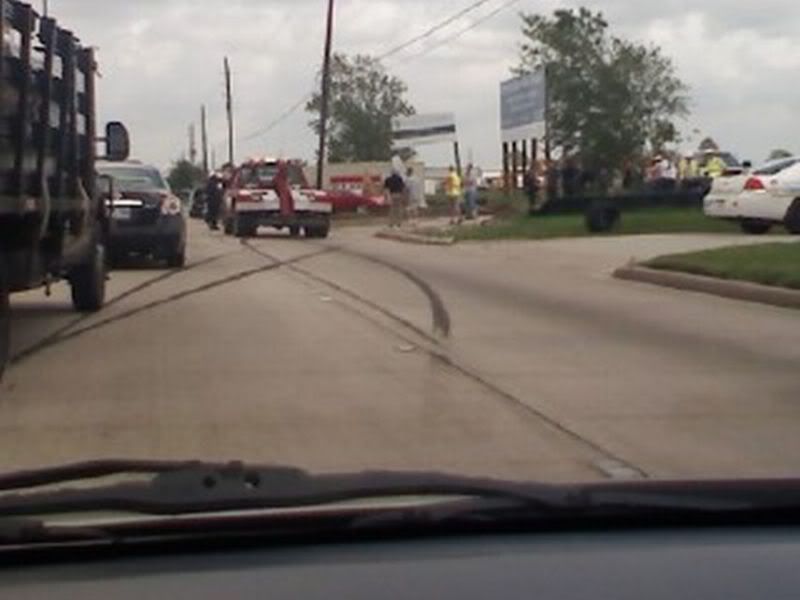 This happened on the 45 north feeder road in between Rankin and Richey. Which is about a mile down the road from Lamborghini of Houston. Turns out this car was street racing an 06 Dodge Viper GTS and they both somehow lost control. What makes it even worse is that the lamborghini was previously owned AND SIGNED by Mario Andretti himself! It was a mint condition 1989 25th Anniversary version with less than 6,000 kilometers on the odometer. The car was just purchased from Lamborghini of Houston earlier today and one of the Lambo techs was driving it. He was on his way to deliver it to the new owner that supposedly paid over $100k for it.
Here is a link to some pictures the dealership had posted on it's website. This is what the car looked like this morning lol. Notice the signature...
http://www.lamborghinihouston.com/vehicle_details.aspx?id=875&CAR=Lamborghini-Anniversary-Countach
here are a few pictures of the Viper it was racing...