·
Insert Custom User Title
I've recently run into an issue with my shift lever on my 5spd. There is a small bolt near the top of the shifter assembly the has a spring between the head of the post and the assembly molding. Something is missing and now the spring will force the rod out of position, allowing the shift lever to move freely.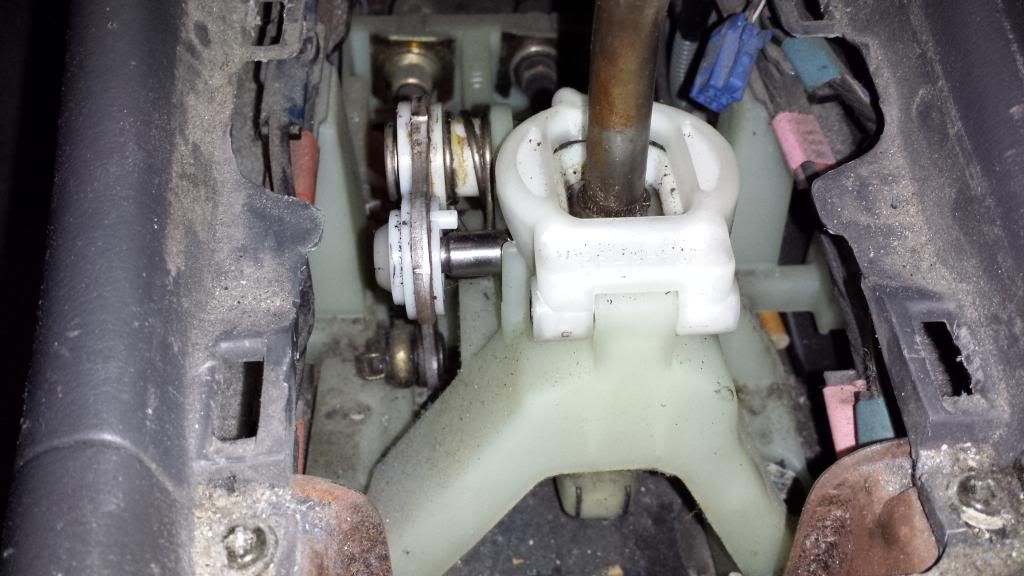 Can anyone advise if there is a cap or cotter pin that keeps the shifter linkage near the top of the shift lever assembly from moving out of position?
The post that is on the right side next to the shift lever, will move out of position and allow the whole shifter to move vertically and laterally in an unusual manner.