Part Two
(limited to 10 photos per post)
Sound System:
For starters, I've installed a lot of sound insulation using the following:
The whole point of installing these materials is to make an extremely quiet interior with absolutely no rattles. It may seem unnecessary to some of you because the Avalon is a fairly quiet car to begin with but I want a bank vault. For me it is very important. In order to do the installation I removed everything in the interior. This means removing the seats, center console, carpet, package tray, all interior trim, headliner, trunk trim, trunk lid trim and hood insulator. I treated the floor, outer door skins, inner door skins, door cards, package tray, trunk, trunk lid, plastic trim panels, roof and hood. Time involved to do all of this was in excess of 30 hours. I did it in stages over a couple of months and for me it was well worth the time, sweat and money. I did not test before and after db readings but the difference is substantial. Like I said, the Avalon is a quiet car to begin with. My Avalon is now
extremely
quiet. Adjacent Harley-Davidson motorcycles are barely noticeable and (unless I've got a window open) my tunes don't bother anyone near to me.
The stock sound system is the Entune Premium Audio with Navigation. I chose to keep the head unit, but it is very rarely used.
I keep it on the "home" screen with Navigation and Weather showing (if anyone knows how to disable the display, please let me know)
. 95% or the time I keep the head unit's display off. I use the it pretty-much only for navigation and speaker-phone. When I do use the head unit for sound, it's either for IPod or CD (AM, FM, HD FM and satellite all have really crappy sound quality to my ears so I don't use them). For music my primary source is a
FiiO M11 Plus LTD DAP
(power and automatic on/off is provided by the aforementioned USB port).
I have the M11 set to "in-vehicle" mode so it will automatically turn on and resume to what I was last listening to when the car is turned on. Stored on it is about 800GB of music files. Nearly all files are lossless with most being 16bit/44.1kHz. A growing number of 24bit/192kHz files are being added as I acquire more. I also use it to stream MQA audio through Tidal.
The M11 is equal to or above CD quality that feeds a digital coax SPDIF signal to an Audison C20.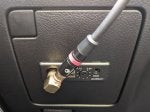 (This converts the SPIDF signal to fiber optic as the primary source.)
The sources (FiiO DAP and Toyota head unit) are fed into an Audison AP F8.9 bit DSP/Amp.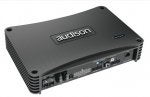 The DSP/Amp is set up as two channels feeding 85W each into two tweeters (Audison Voce AV 1.1) in the dash, two channels feeding 85W each into two mid-woofers (Audison Voce AV 6.5) in the front doors and four channels (bridged to two channels) feeding 300W each into two sub-woofers (Audison Prima APS 10 S4S) in the spare tire well.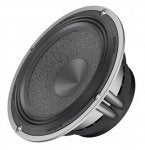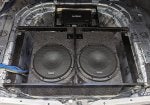 Source switching as well as volume, sub-woofer level, balance and crossover points are done with a Digital Remote Control (Audison DRC MP). The front seat heater controls have been relocated to inside the center console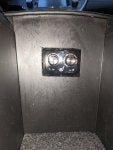 All-in-all I am very pleased with the results. My car is my audio oasis/escape so I feel justified with my outlay of time and $$$$. I plan on keeping this car until it dies. Hopefully it won't meet an early death like my last Avalon.