Discussion Starter
·
#1
·
Well, my parents finally sold the Camry that's been sitting in our garage for over four years. Bought new in May 2006 for $26k, using the HELOC. Came home from work today to find out they sold it to someone for $20k cash. I've always been a fan of Camrys, even before the Gen 6 came out, and when the first pics leaked, I fell in love, particularly with the SE V6. It all looked so promising. 268HP, 6-speed auto with sport mode, trunk v-brace, sport suspension, etc.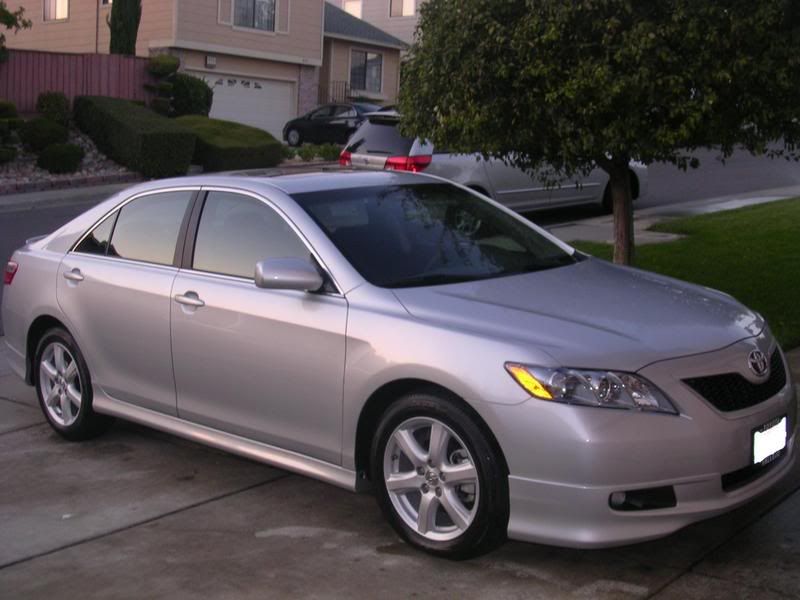 Then I joined this forum and became a part of this community. Not just the Gen 6 community, but the Toyotanation community as a whole. I learned how to detail through the detailing forum, with PB's help. I started the RKSport lip kit thread and then more people got interested and eventually started a group buy. I grew up on this forum, since 2006. It's 2010 now, and all these years the Camry has set in the garage, never really driven. I don't know why, my parents never let me really drive it for fear of dents and whatnot. Kind of funny how a car like a Camry ended up being a garage queen.
Ever since the car came out, I had a hunch about it, that it would be a success for Toyota. And my hunch was correct. Motor Trend would award it Car of the Year for 2007. Lotus would use it's engine for the Evora. Toyota would sell hundreds of thousands of them in the US. The past four years it sat in the garage, I did a few cosmetic mods. Installed a slim ballast HID kit from DDM, tinted fogs yellow and custom keyhole plugs (both thanks to Netforcer), LED interior and license plate light conversion, and Silverstar turning signals. I really took good care of it, always washed it, made sure there were no swirls, kept it waxed.
I will really miss this car. I need to remember that it is a car that is all over the place, it's not some rare exclusive car that you don't see everyday. Toyota sells hundreds of them everyday. It's a freaking Camry, a daily driver, for some people, a beater, not a garage queen, not a sports car. Although, that 268hp V6 can change minds. I've always been a fan of Mitsubishi Evolutions, I hope in the future I can own one. I can't keep resting my dreams of automobile ownership on a platform designed to carry families. I need to see that there are better cars out there, no matter how long I've been stuck on this one. I watched my friend drift his RX-7 FC3S at a drifting competition last week. I've been in a Corolla AE86 drifting on a windy road one rainy night. I've ridden in a Lancer Evolution IX hitting 140MPH, I've felt boost, I've felt drifting. Now I deduce, I can't do that in a Camry. I can't stay stuck on this car forever. Just want to say thank you for this community for always helping and supporting me, and most importantly, helping and watching me grow up. Until then, farewell...