Discussion Starter
·
#1
·
Here are some pics of my new toy..
The signal is off in the pics, I have it but im thinking about taking them all off and buying some flush mounts...
Anyway the first couple of pics are before shots.. The day after I brought it home, the last couple of shots are some stuff I have done to it thus far... Painted the wheels black, did the stickers black, cleaned it some, tinted the window darker black.... The last pic is a p.s. of
what i was contemplating..
It is a 93 Kawasaki 500 Ninja
1
2
3
4
5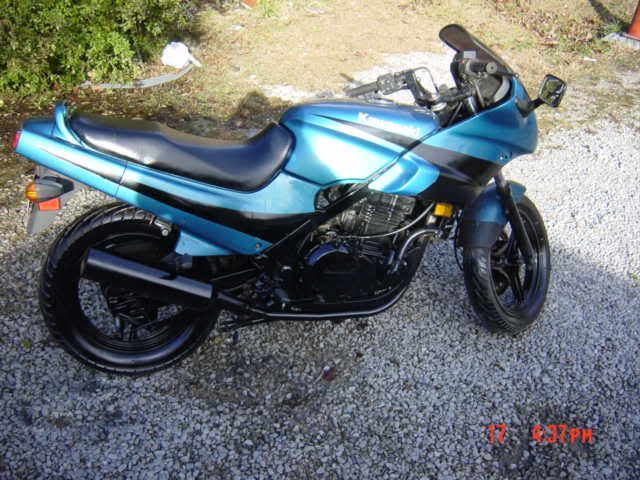 6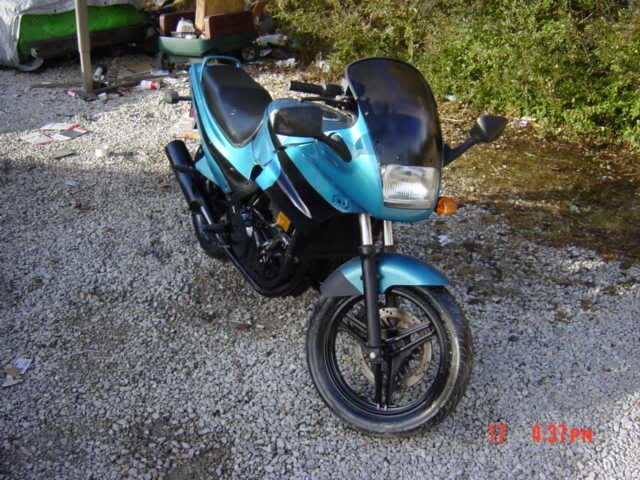 7
8