Discussion Starter
·
#1
·
Most of you guy's don't check out the A/V forum here, so I thought I'd share with you what I'm setting up for my sound system(second one)
The headunit will be the Clarion DRZ-9255. This is pretty much as good as it get's. Has built in 4 way crossovers
http://www.clarion.com/usa/products/source_units/DRZ9255.html
The headunit will handle all of the processing needed for the whole system.
I'm using 3 amps for this system. The first amp is my PPI 2075AM 2 Ch amp to power my tweeters. This amp is rated for 75 watts rms @ 2 @ 4 ohms @ 12 Volts.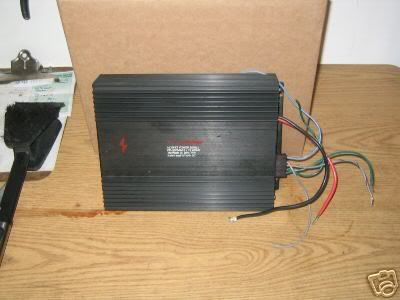 The tweeters being powered by this amp will most likely be the MB Quart QSD tweeters(QTD25)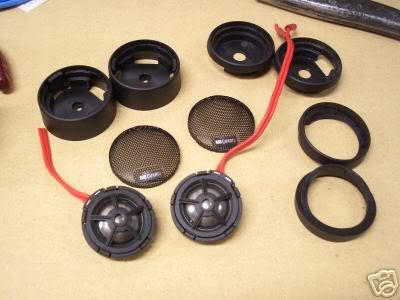 Those are my old QTC25's, I sold them to get a newer set of the QTD's. Awesome tweeters I just sold my set for over 100 bucks, and these are a few years old.
The midrange drivers will be the seas Excel Nextel 5.5"
http://www.madisound.com/cgi-bin/index.cgi?cart_id=4643750.25255&pid=1939
These will be mounted in custom Fiberglass Kickpods.
The "Midbass" will be 10" Morel HCW10's. These will be mounted in the stock door location(some cutting required
)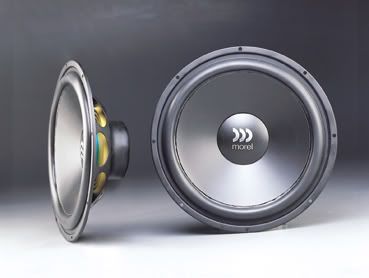 The midrange and the "Midbass"
will be powered by an MB Quart QAA4250. This amp is seriously insane. See here for more pics and info..
http://www.toyotanation.com/forum/t110682.html
Does 250 watts rms x 4 @ 4 or 2 ohms. Steal of a price right now too(see link above)
Then for the BASS. I'm going to be using an Arc Audio Flatline. this is basically a beefed up, refined Image Dynamics IDMAX.
That's gonna be powered by an MB Quart QAA1000. 1,000 watts rms X 1 @ 2/4 ohms. Class AB too.
The two MB Quart amps are going to be mounted on a custom Subwoofer enclosure/amprack. It's going to be setup with the Sub in the back, in the middle, pointed towards the front windshield at a 45 degree angle. The MBQ amps will be mounted, one on each side of the sub.
Of course plenty of
RAAMmat
is being used. My front doors are already deadened/soundproofed.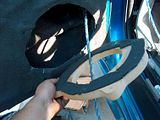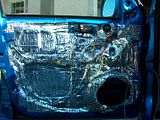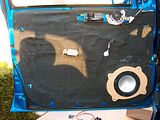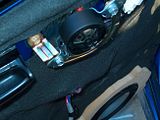 And here's the whole layout