new allpro plate bumper install teaser pics - *updated---new pics*
just mocked up. got the lights in, fair lead on and bolted the bumper up to check for fit. i like what i see so far. i'm really glad i did the lights this way and was able to keep the grills on them.
what do you think so far?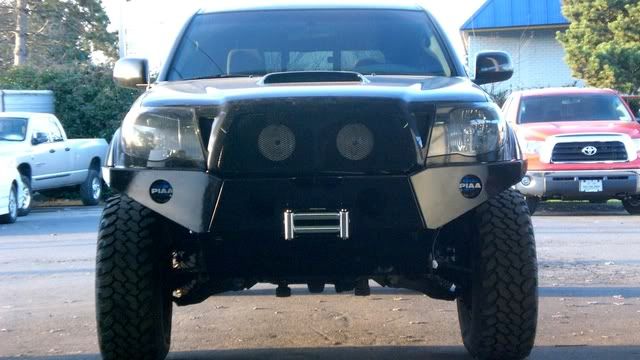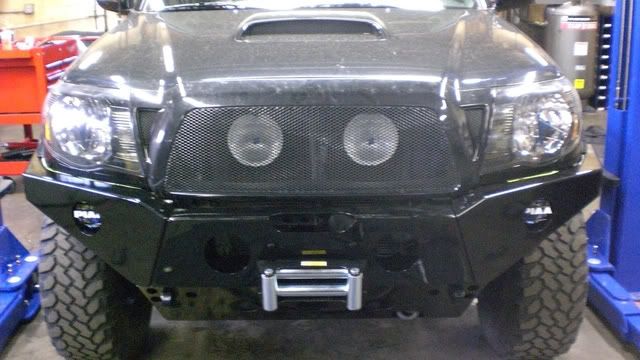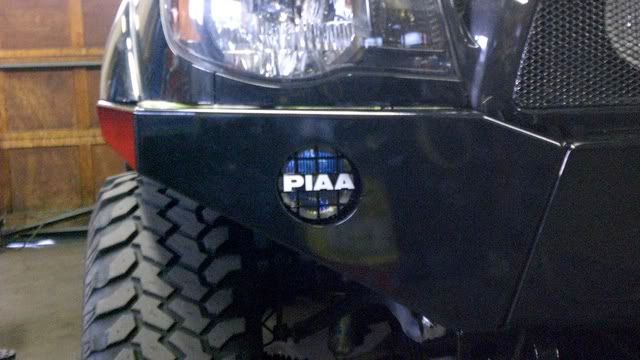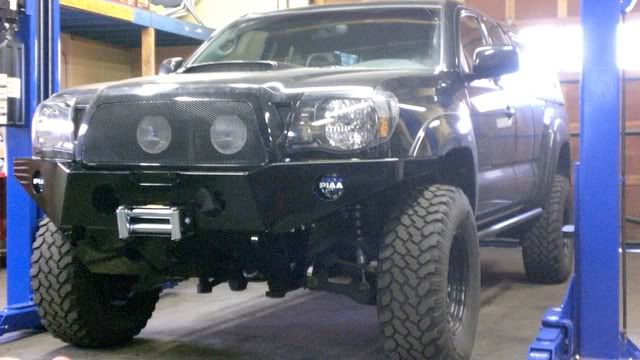 next up: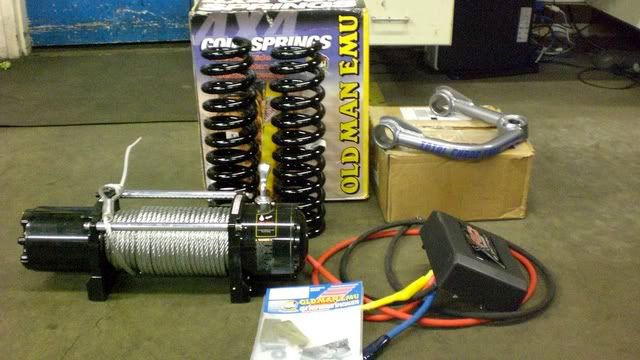 edit: the bumper and truck match, it's just that my truck is filthy from sitting and the bumper is clean.... and the green line you see around parts of the top of the bumper is painter's tape i lined the edges with while i was test fitting as to not damage the fresh paint, i peeled most off but wasn't able to get it all without taking the bumper off-which i'll do tomorrow when i mount the winch.