Changed out my brake shoes today
Lots of "piccies" just for Bam
My method of pulling the brake drum, the proper way would be inserting bolts into the threaded holes and tightening until the drum is free.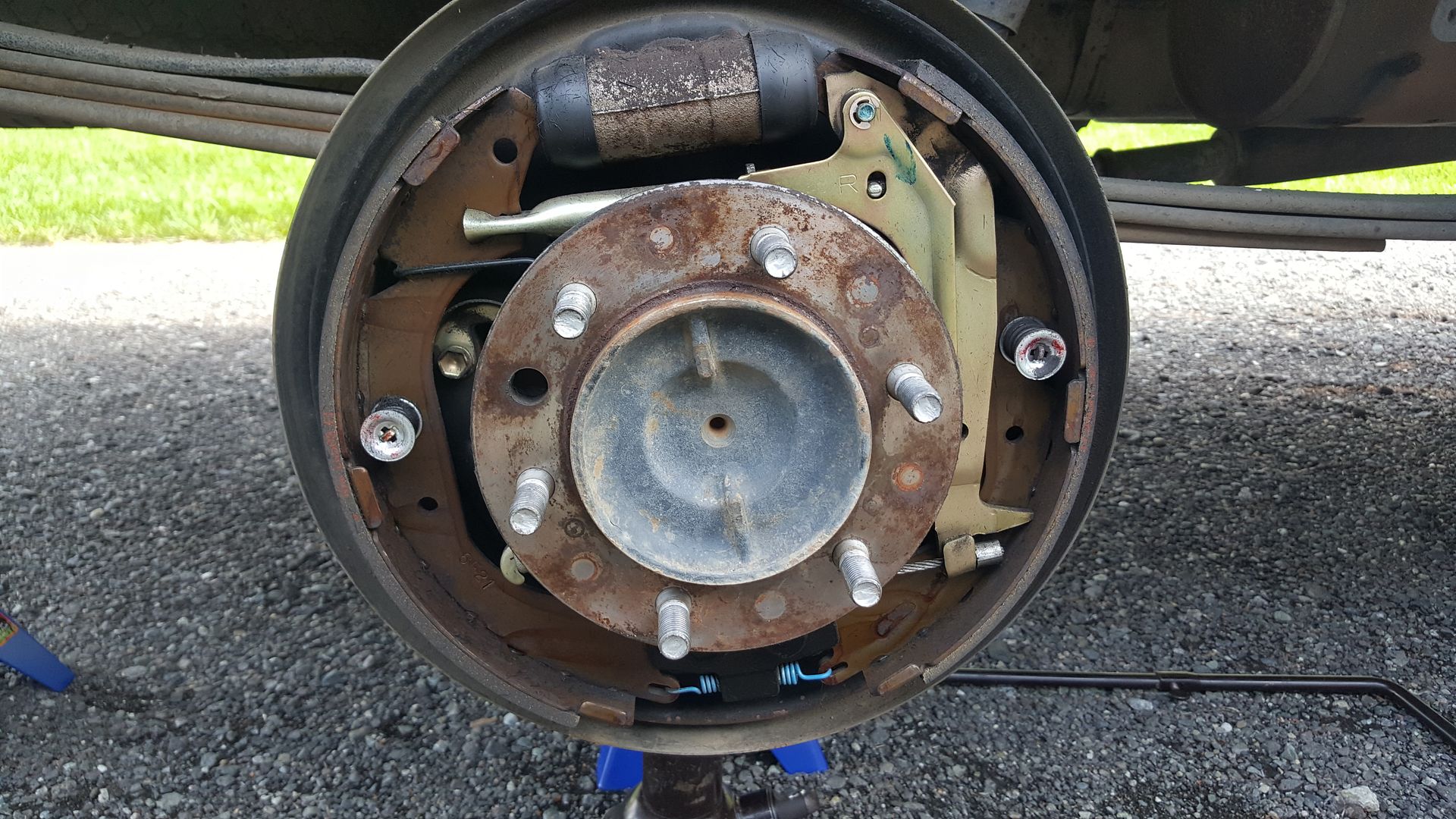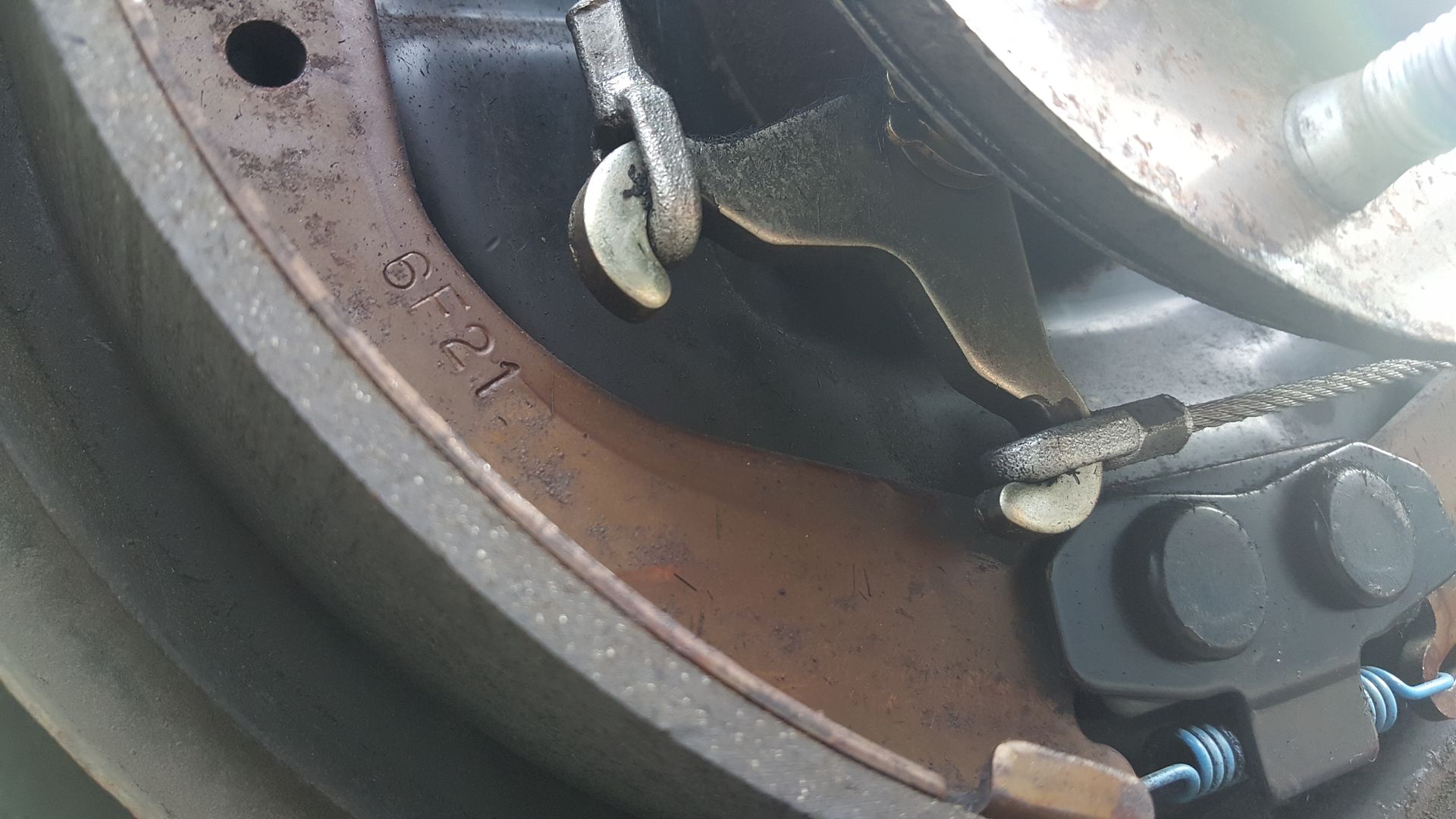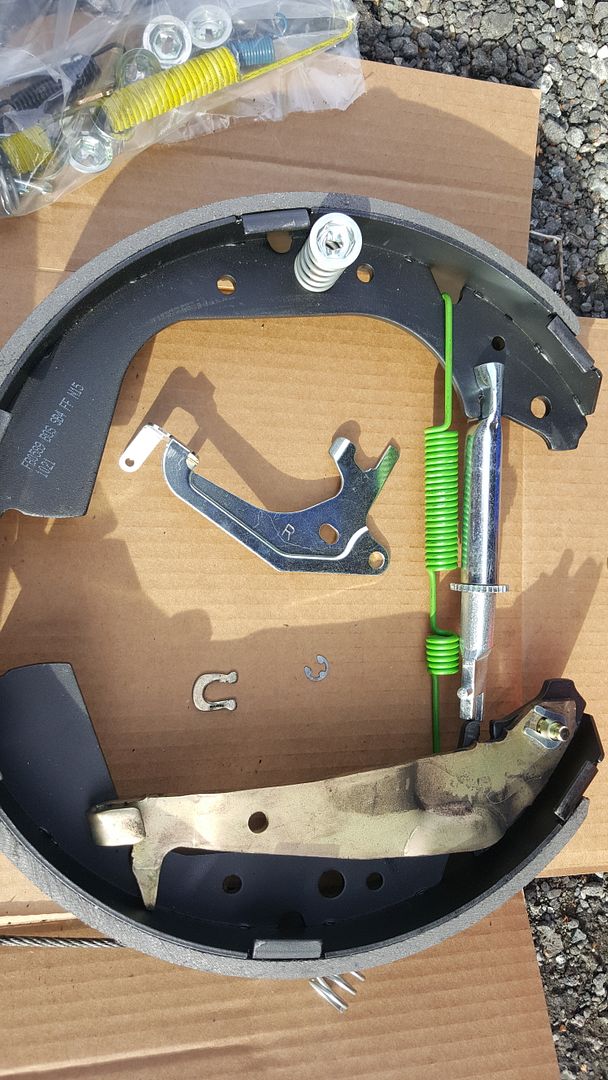 Reference Pics
Retaining pins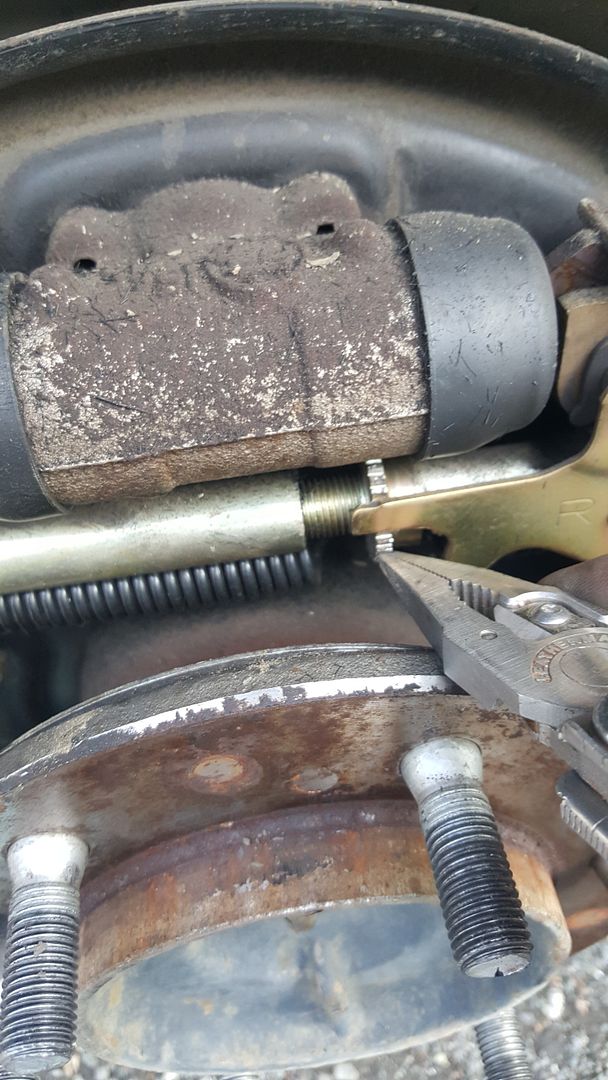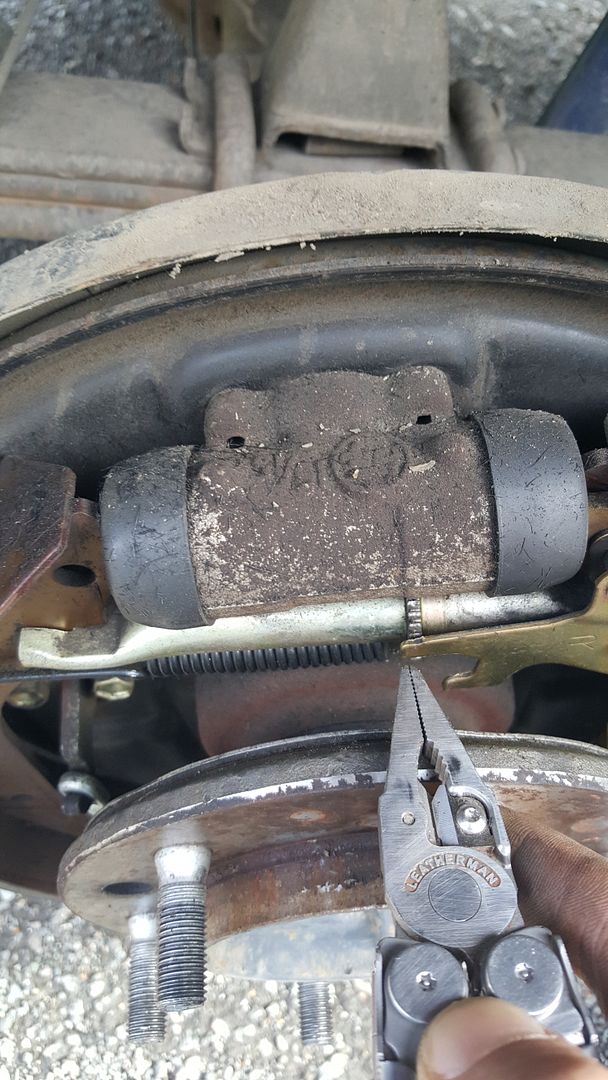 Reset Adjuster to relieve spring tension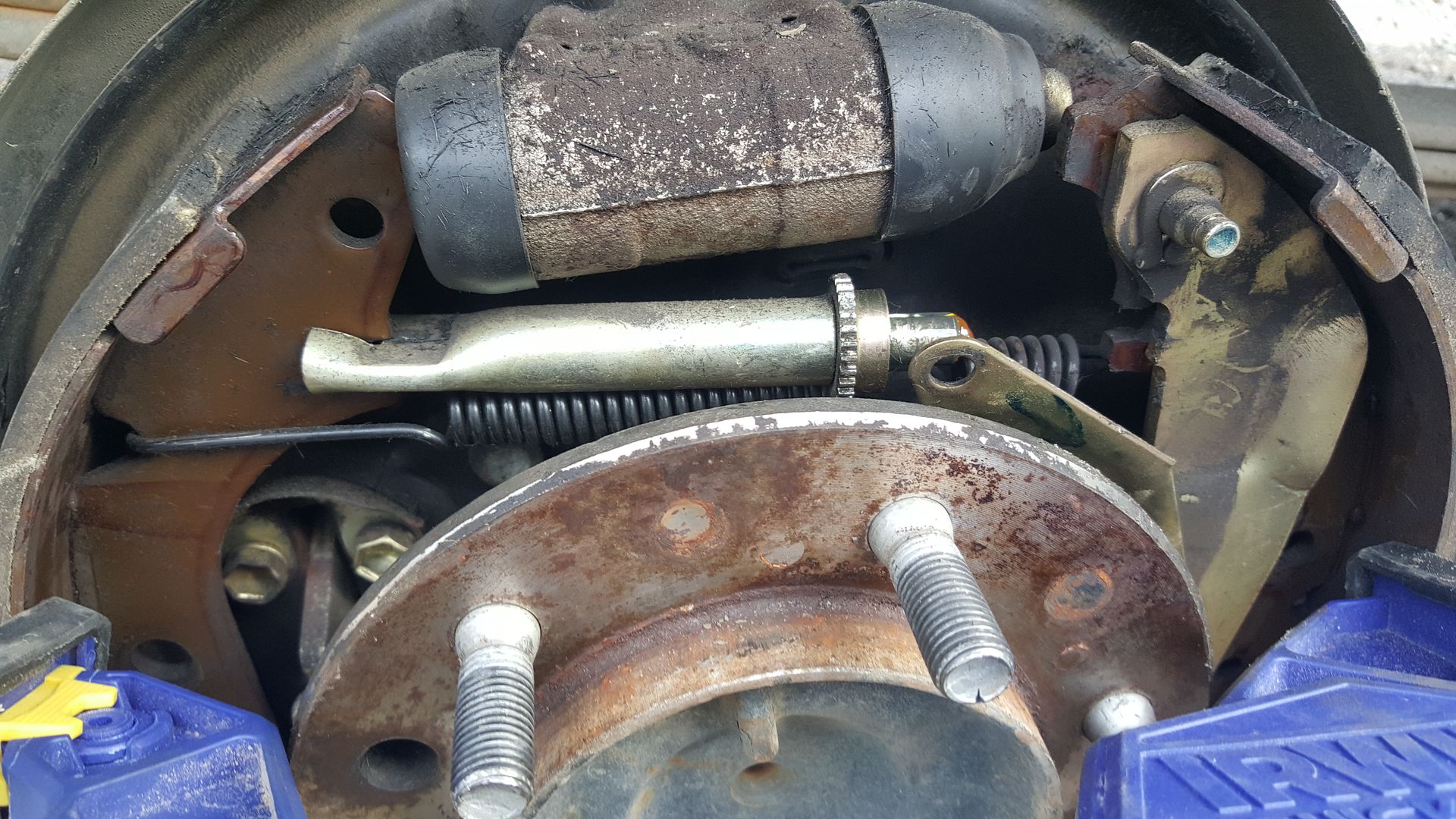 Flipped clamp to span so I could pull Adjuster out
With adjuster out you can remove spring by hand
Brake Line and Brake bleed nipple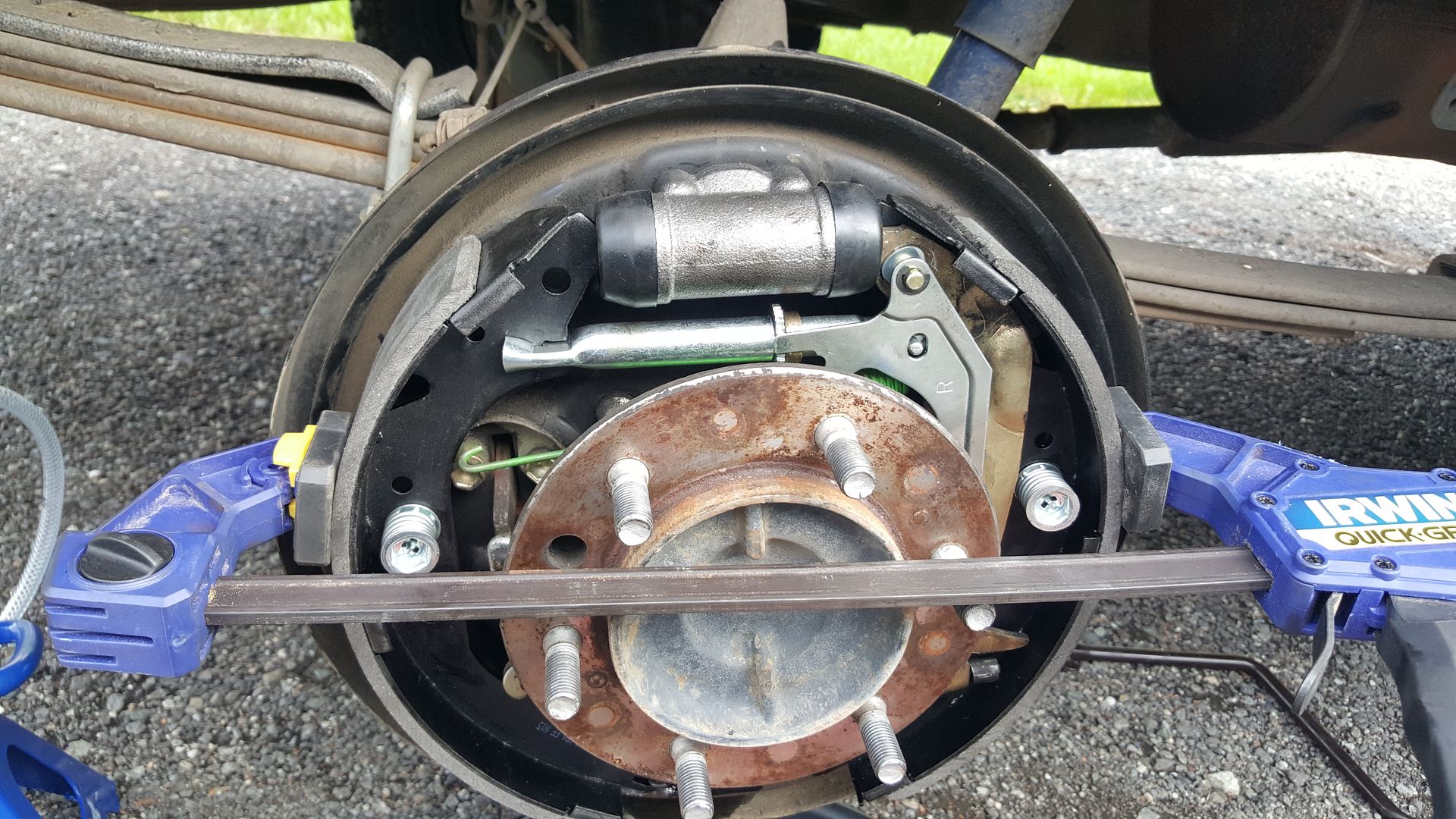 New Brake Cylinder, shoes and hardware. Used clamp to compress before attaching green spring
Everything is back together now and working properly, on a side note my parking brake light was on until I drove around the block and then it turned off.
Also I watched these, I feel they are pretty good overall.
If you have the right tools just use them, I don't but..it's my truck lol.